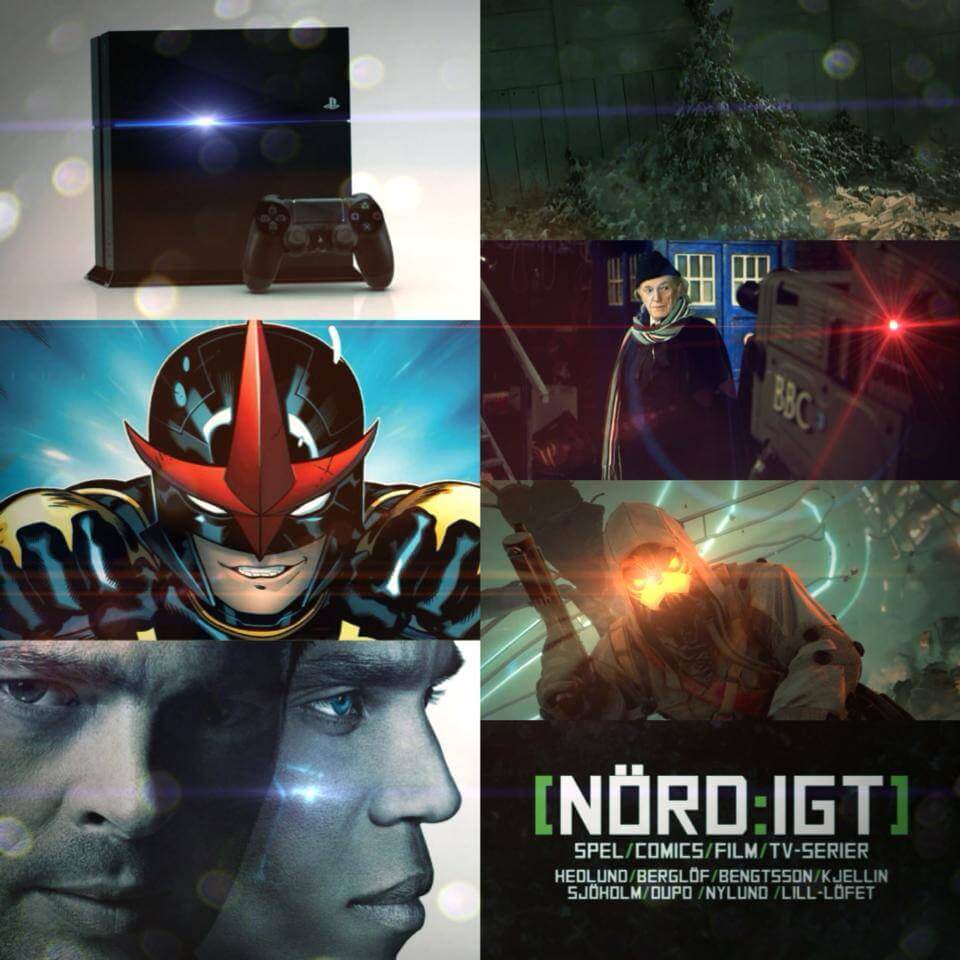 Karl Urban, tågdansband och lensflares? Vi skulle kunna svära på att det är torsdag och att klockan är #efter10 (vilket skulle vara det första löftet vi lyckats hålla. Ever.).
Det är dags för årets näst sista [NÖRD:IGT], vilket i sig innebär att vi kommer avsluta 2013 med exakt 52 avsnitt av den här podcasten, vilket i sin tur betyder att om du är ny lyssnare och börjar backtracka en episod i veckan från idag så är du klar lagom till julen 2014. Sorry.
Jonas Berglöf är inte med idag, han ersätts av Niklas "Lill-Löfet" Berglöf (den yngre och snyggare av de två. Dock har ju Jonas fått hjärnan, enligt honom själv). Dessutom sitter praktikant-Niki med på ett hörn!
EP51 startar med lyssnarmail om Doctor Who och hundnamn. Sen rullar vi ganska fort in i Speldelen där Hedlund och Bengtsson tipsar om Just Cause 2-multiplayer, Trainz Simulator, Jane Austin-MMORPG och Flatout för nya generationen.
I Filmdelen noterar vi Brad Pitts frånvaro på World War Z-blurayen och Kjellin spekulerar kring The Amazing Spider-Man-trailern som ska släppas idag.
I TV-delen berättar Lill-Löfet om sina första intryck av Karl Urban och Michael Ealy i Almost Human för att se gå lös på An Adventure In Space And Time tillsammans med Bengtsson. Hedlund får även med ett tips om HBO SPORTs NHL 24/7.
Slutligen når vi Comicsdelen och då tipsar Kjellin om den galaktiska delen av Marvels universum i form av Nova.
Där har du det. GLHF!
Tack och förlåt!
Avsnittet kan du lyssna på här eller ladda ner det som mp3:

HÄR hittar du avsnittet via RSS