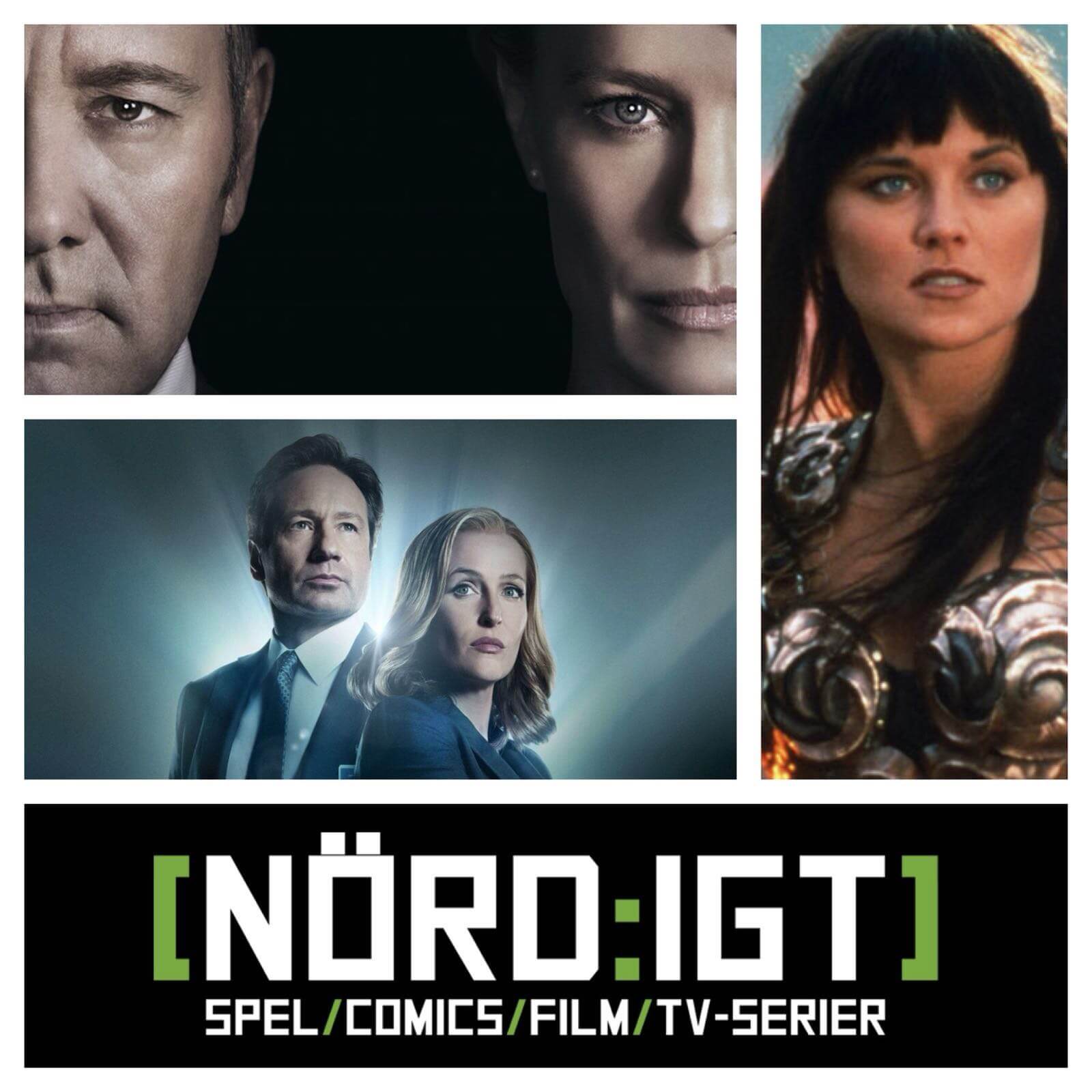 Trion Berglöf, Berglöf och Bengtsson bjuder i veckans avsnitt på mycket tv-seriesnack – det blir lovord, ris och pepp i en salig blandning.
Först ut dissekerar vi den nya säsongen av X-Files och diskuterar huruvida Mulder & Scullys äventyr fortfarande är relevanta och hur serien står sig i dagens tv-utbud.
Vidare pratar vi om  House of Cards, som levererar fler politiska intriger och maktspel i den den sprillans färska säsongen. Milda spoilers förekommer!
Sedan peppar Tove lite extra för den kommande Xena: The Warrior Princess-rebooten, som åtminstone på planeringsstadiet låter lovande.
Vi hinner också med en avstämning i filmvärlden. Jonas och Niklas siar om den kommande Star Trek-filmen, Star Trek: Beyond, som har biopremiär i sommar. Och så ifrågasätter vi rimligheten och kvaliteten på flertalet kommande filmer – bland annat Half-Life och Indiana Jones nummer 5 – som planeras till den vita duken.
Tack och förlåt!
Puss Hej!
HÄR kan du lyssna på avsnittet via I LIKE RADIO.
HÄR kan du ladda ner det som mp3.
HÄR hittar du avsnittet via RSS