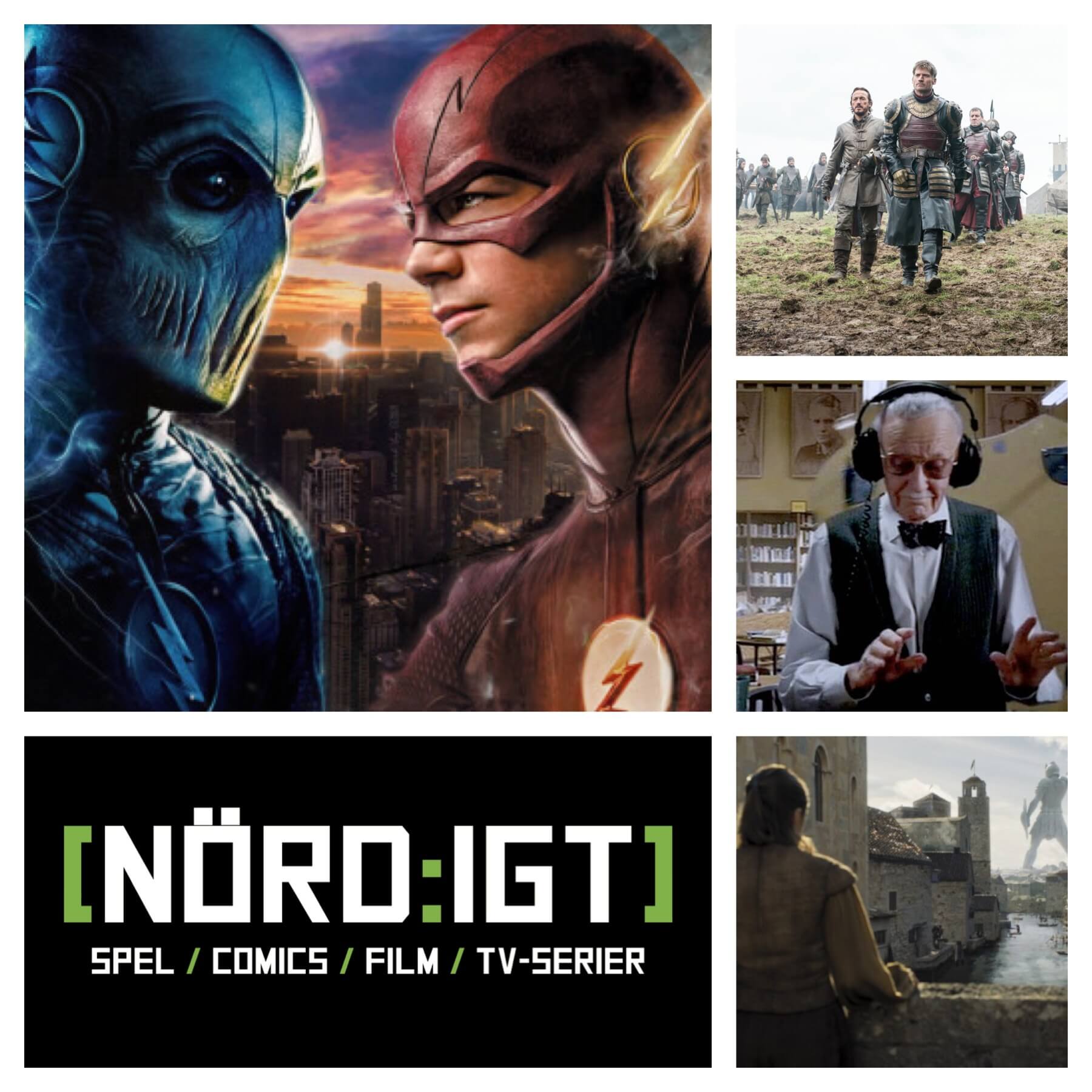 Brödraparet Berglöf och gifta paret DupoKjellin utgör veckans panel i en något kortare episod än vad vi brukar leverera. Men innehållsrik likväl. Bland annat blir det en hel del sånginsatser från Jonas, vare sig du vill ha det eller ej!
Först och främst tittar vi till ett par lyssnarmail med fråga om dels vilka olika måsten vi har i spel, vilka tvångsmässiga beteenden som uppstår när vi game:ar, vare sig det är pluppsamlande eller hämndlystenhet eller Dragon Age-liggande! Dessutom får vi frågan om vilken Stan Lee-cameo vi har som favorit, vilket resulterar i en genomgång av Stan The Mans alla inhopp i Marvelfilmer och TV-serier.
Därefter ger sig Peter & Vanne på en bedömning av den andra säsongen av DC/CW-TV-serien The Flash. Håller den måttet gentemot den tidigare sälade första säsongen, eller springer Barry Allen bort sig?
Avslutningsvis blir det så klart en obligatorisk Westerosrapport av senaste Game Of Thrones-avsnittet "The Broken Man" innan vi tackar för oss.
Tack och förlåt!
Puss Hej!
HÄR kan du lyssna på avsnittet via I LIKE RADIO.
HÄR kan du ladda ner det som mp3.
HÄR hittar du avsnittet via RSS