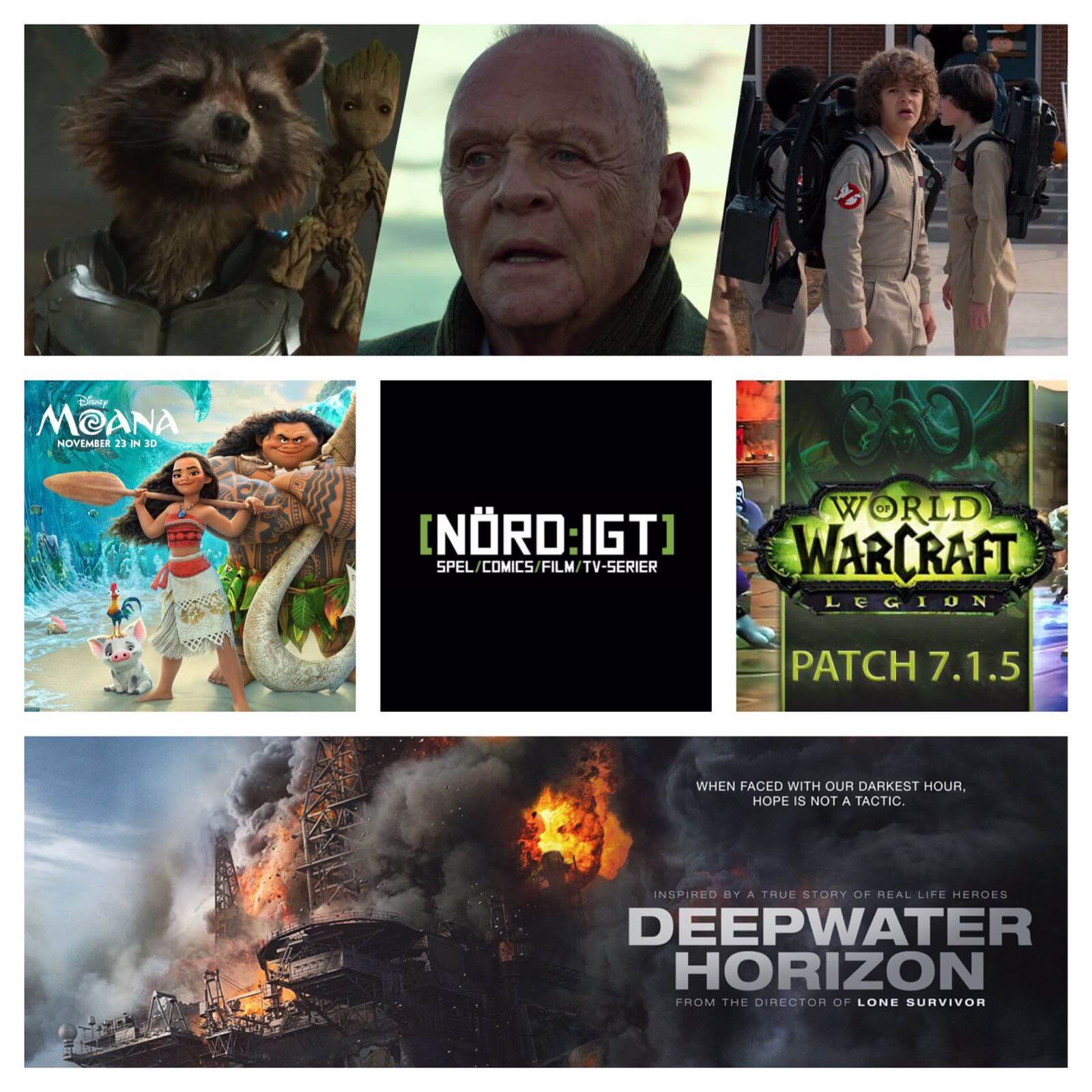 Mats är tillbaka! Tyvärr är det korvfest denna vecka, men Niklas, Jonas, Mats och Victor roar sig ändå med att gå igenom ungefär alla filmtrailers du någonsin kunnat föreställa dig.
Vi inleder dock med att nämna att vi lyckats bli nominerade till Årets Spelmedia på M3. Eftersom man inte får nominera sig själv har alltså någon av er vackra, vansinniga människor tänkt på oss. Tack för det, och glöm inte att gå in och rösta!
Därefter vadar vi direkt ut i filmtrailerträsket som resulterade efter att Superbowl gick av stapeln i USA i söndags/måndags. Det blir många trailers, och vi har diverse olika reaktioner på dem alla. Vad sägs om Ghost in the Shell, The Fate of the Furious, Baywatch, John Wick 2, Guardians of the Galaxy 2, Logan, Transformers: The Last Knight, The Cure For Wellness, Stranger Things säsong 2 och många fler? Därefter lyckas Niklas klämma in ett par filmer han faktiskt sett: Moana/Vaiana och Deep Water Horizon, som inte helt oväntat väcker helt olika känslor.
Slutligen får vi sällskap av ännu en förlorad son: Victor ramlar in från gatan och berättar inlevelsefullt om sina upplevelser i den senaste World of Warcraft-patchen, 7.1.5, med tillhörande – och löjligt svåra – raiden Knighthold.
Tack och förlåt!
HÄR kan du lyssna på avsnittet via I LIKE RADIO.
HÄR kan du ladda ner det som mp3.
HÄR hittar du avsnittet via RSS