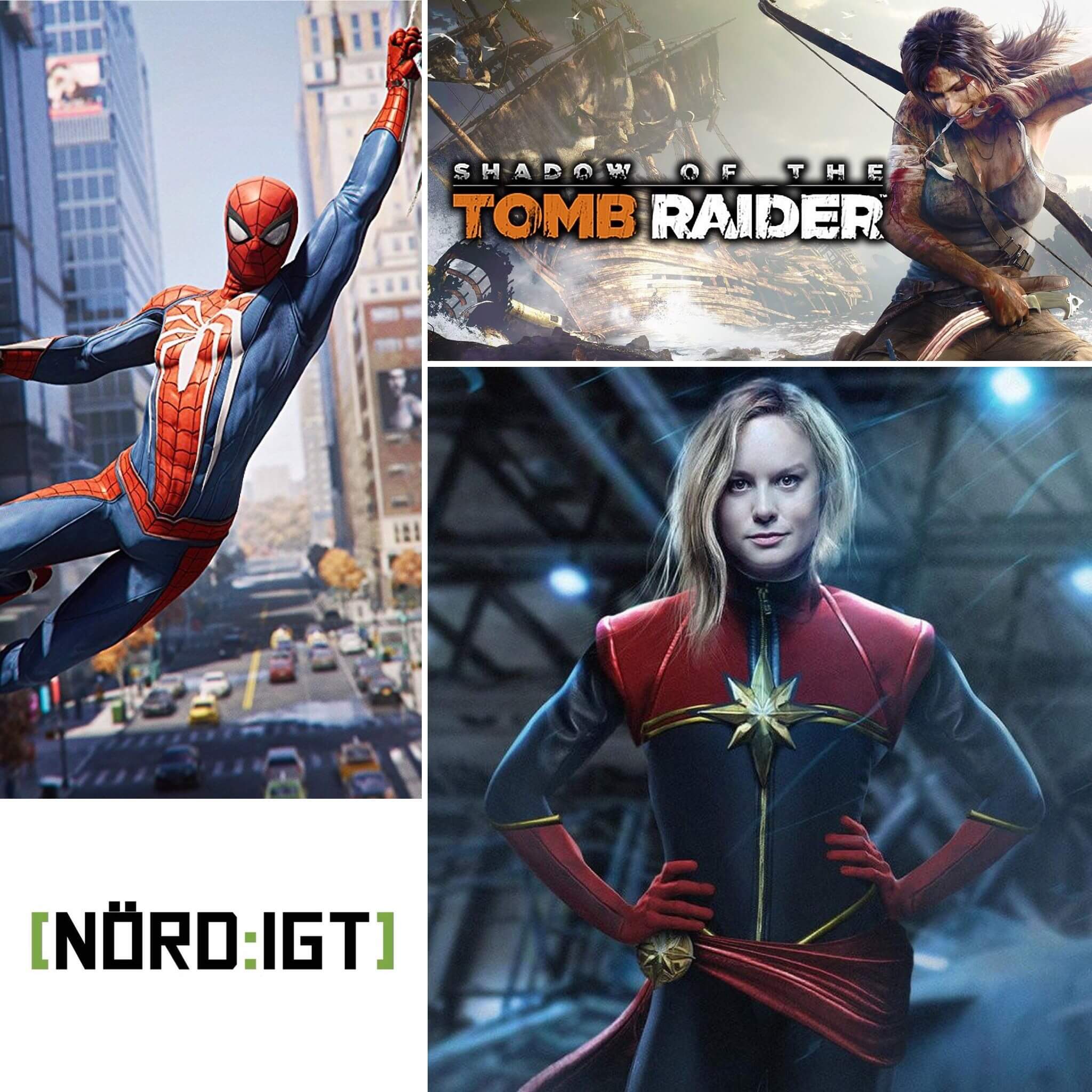 En tvåklöver god som någon snackar spel och väldigt lite annat.
Är det Comic Con-baksmälla? Vanlig baksmälla? Eller kanske är det bara vardagen eller livet som sätter käppar i hjulen för sex av våra panelmedlemmar, när endast Jonas och Mats äntrar studion för att snacka om varsitt samla-pluppar-spel.
Vi inleder med att snacka lite om våra erfarenheter från Comic Con Stockholm, så klart, raskt följt av lite intryck av Marvels nysläppta Captain Marvel-trailer. Exakt hur många gånger spolade Mats egentligen tillbaka den där scenen där Cap slår en gammal tant på käften? Och finns planeten Vulcan på riktigt? Ja, kanske. Emmy-galan finns definitivt på riktigt, men då vi saknar vår residente cineast-fantast Niklas betar vi av den relativt snabbt och beger oss rätt in i spelsegmentet. Här talar Mats varmt om nysläppta Shadow of the Tomb Raider, och Jonas likaså om PS4-exklusiva Spider-Man – okej, Marvel's Spider-Man om man ska vara noga. Så nu vet ni exakt hur dessa två har tillbringat varje vaken minut sedan mässan förra helgen.
Så mycket mer har vi inte att bjuda på denna vecka.
Tack & Förlåt, Puss Hej!
HÄR kan du lyssna på avsnittet via I LIKE RADIO.
HÄR kan du ladda ner det som mp3.
HÄR hittar du avsnittet via RSS