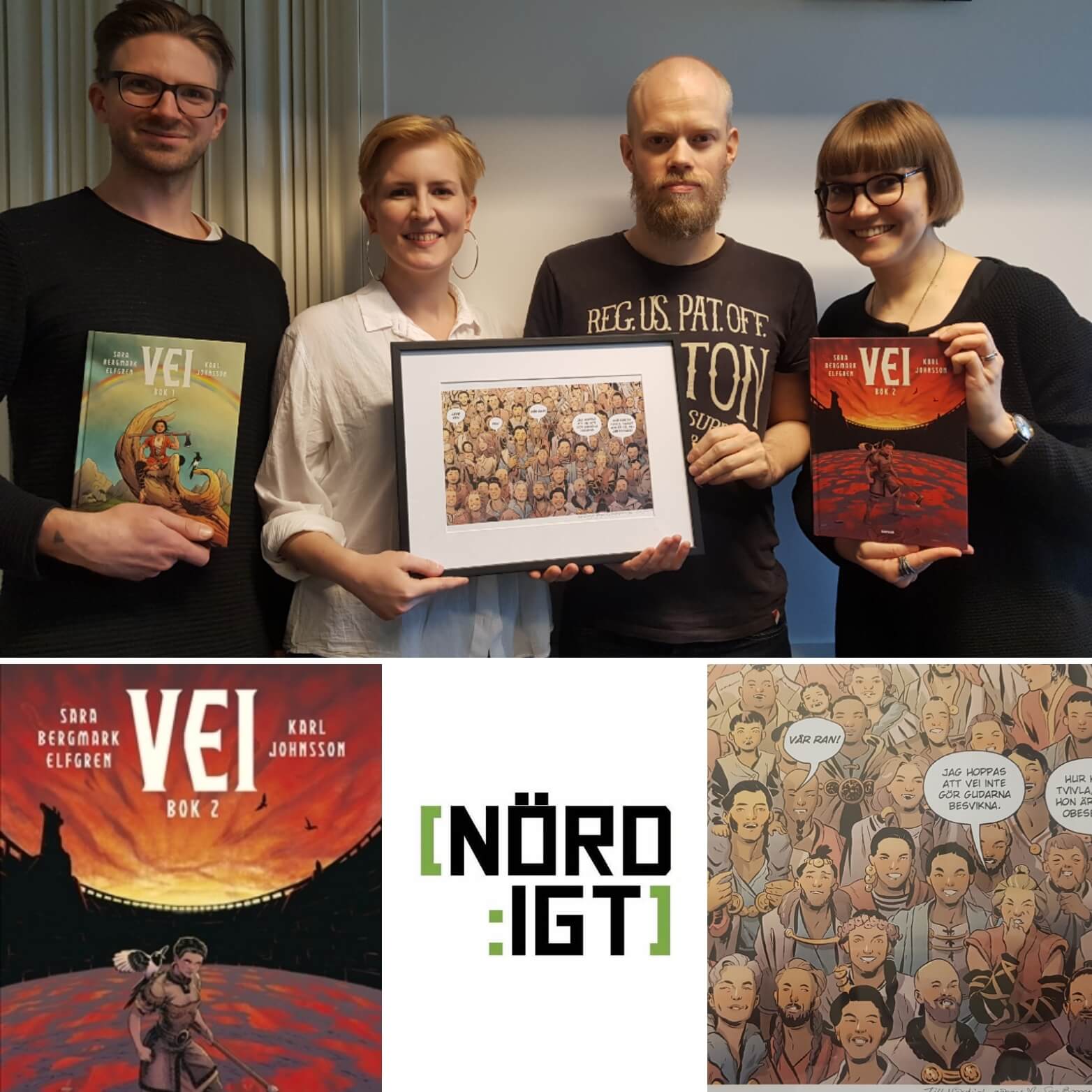 Vi får finfint besök av Sara Bergmark Elfgren och Karl Johnsson, som berättar om sin superaktuella grafiska roman Vei – bok 2!
Håll i hatten, för det här avsnittet blir långt! Jonas, Peter och Tove håller i taktpinnen när författaren Sara Bergmark Elfgren – som vi tror har rekordet i antal besök i podden – och illustratören och serietecknaren Karl Johnsson kommer tillbaka för att berätta om del två av deras nordisk mytologi- och fantasycomic Vei!
Vi gräver såklart ned oss i deras arbete med Vei, som totalt har tagit sju år att färdigställa. De har också med sig en helt magisk present till panelen. Tusen tack igen!
Det blir också en mängd bok- serie- film- och speltips från Sara och Kalle: från God of War och Preacher till svensk sci-fi och obskyr italiensk b-film. Så var redo med anteckningsblocket!
Veckans boktips på Storytel är Rebel of the Sands av Alwyn Hamilton.
Tack och förlåt! Puss hej!
HÄR kan du lyssna på avsnittet via I LIKE RADIO.
HÄR kan du ladda ner det som mp3.
HÄR hittar du avsnittet via RSS