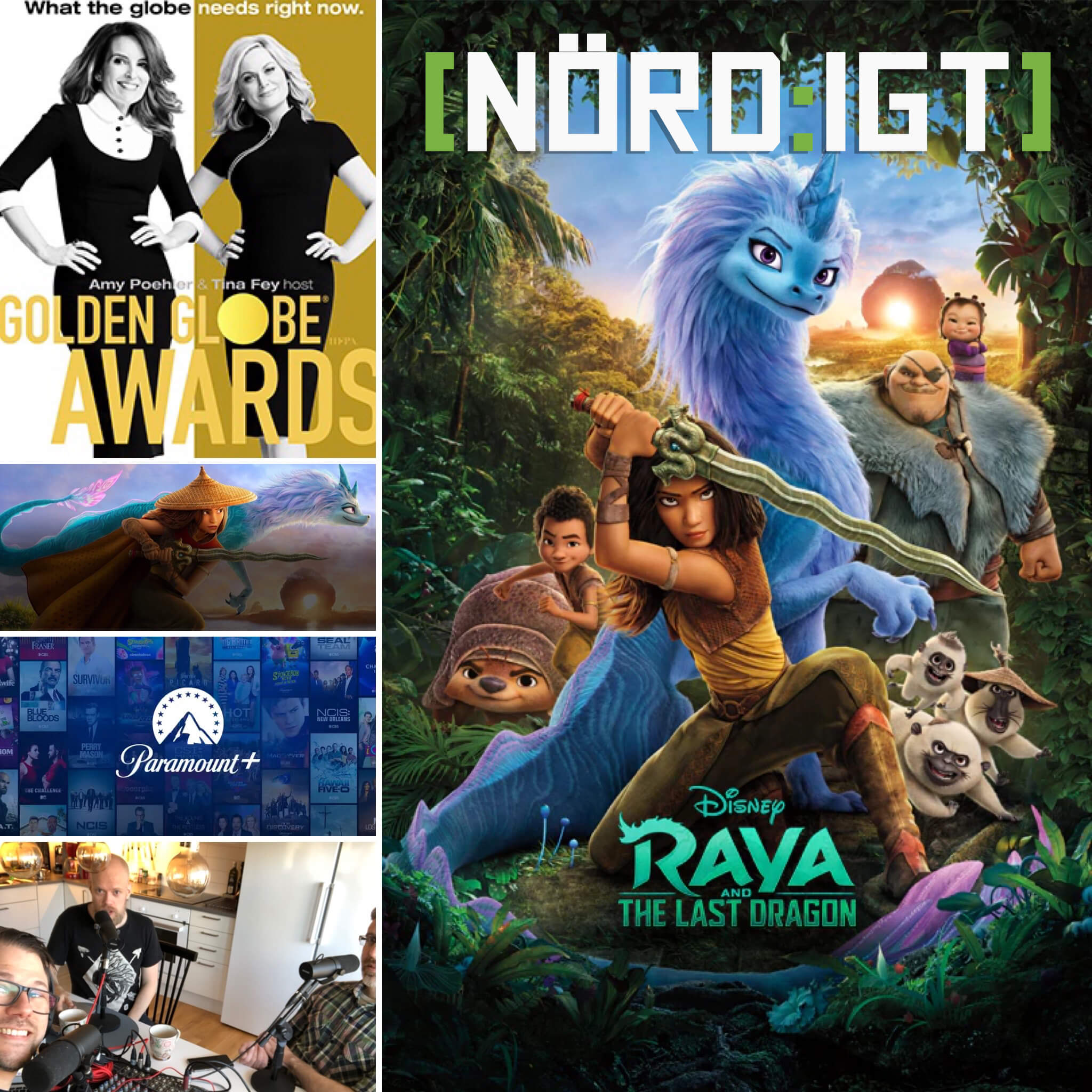 Tillbaka i kökspodd-mode denna vecka hemma hos Berglöf där tre vise (eller?) män sitter och snackar om framför allt senaste veckans nördnyheter.
Jonas, Peter och Mats avhandlar bland annat helgens GoldenGlobe-gala där bland annat Chadwick Boseman belönades postumt och de flesta pristagare deltog på distans. Det snackas även om en hel del filmer baserade på spel då det bland annat kommit casting-nyheter kring filmerna baserade på Dungeons & Dragons samt Borderlands! Det blir även en hel del streaming-snack om allt från Marvel– och Star Wars-serier på Disney+ samt om nya streamingtjänsten Paramount+ som är på ingång.
Avslutningsvis berättar Peter om sina intryck av Raya and the Last Dragon som släpps upp för en smärre (enligt Berglöf för saftig) summa på Disney+ nu på fredag. En blivande Disney-klassiker med bra representation då den kretsar kring områden i Sydostasien, med röster från bland annat Kelly Marie Tran och Awkwafina.
Tack & Förlåt, Puss Hej!
HÄR kan du lyssna på avsnittet via I LIKE RADIO.
HÄR kan du ladda ner det som mp3.
HÄR hittar du avsnittet via RSS