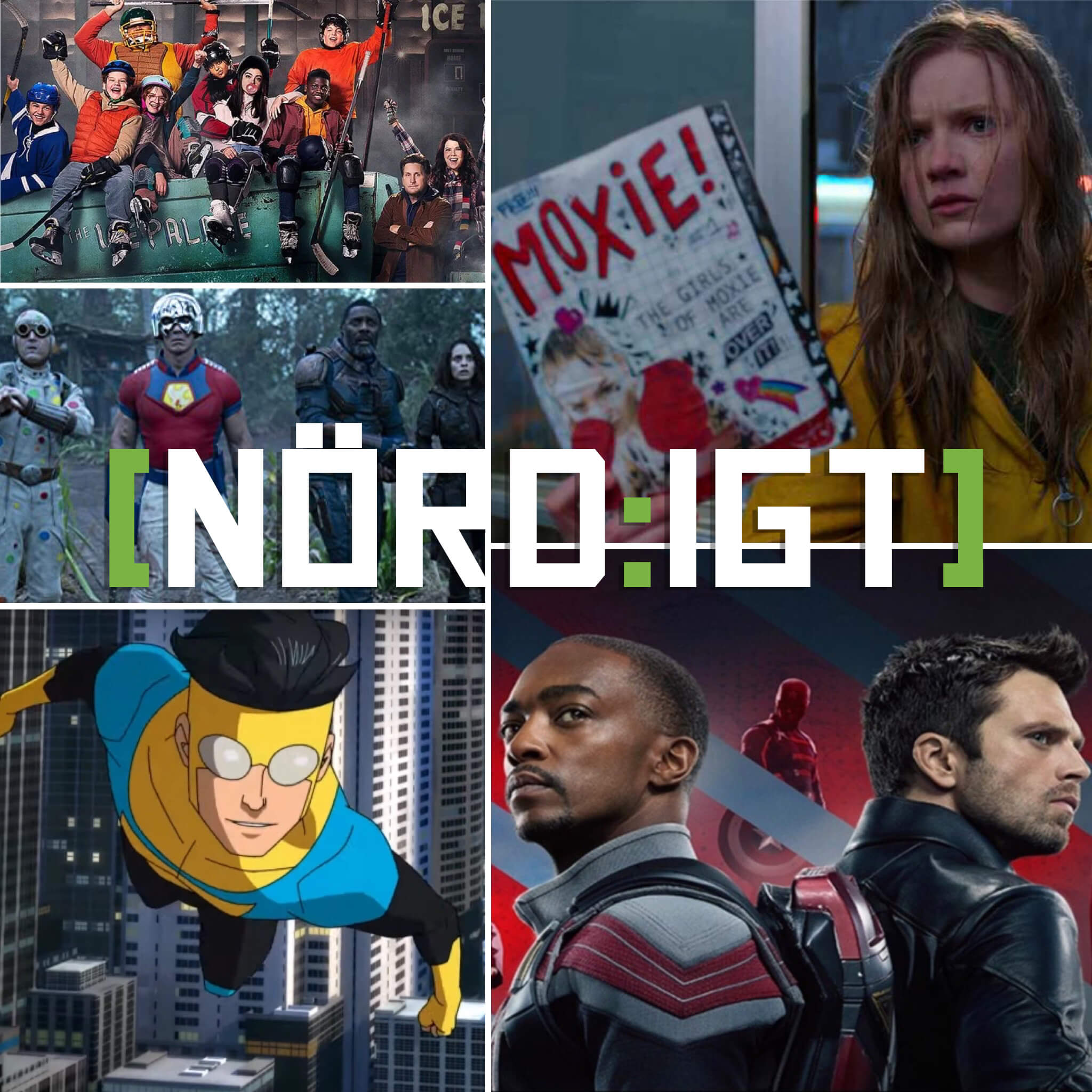 Bröderna Berglöf plus Kjellin utgör veckans påskcast-panel som i nästan två timmar snackar nördigheter på självaste Långfredagen!
Efter ett sedvanligt nyhetssvep om ditten och datten snackas det filmtrailers, dels James Gunn-regisserade The Suicide Squad, samt Guy Ritchie-rullen Wrath of Man med Jason Statham i huvudrollen.
Därefter ger Jonas och Peter sina första intryck av senaste MCU-serien The Falcon and The Winter Soldier, samt legacy-serien The Mighty Ducks: Game Changers som båda dragit igång på Disney+ varpå Peter även berättar om den animerade serien baserad på Robert Kirkman-comic:en Invincible, med en makalös röst-rollista och superhjälte-homage/pastisch lika välgjord som förlagan.
Avslutningsvis berättar även Niklas om Amy Poehler-regisserade Netflix-rullen Moxie innan det blir dags att jaga påskhare eller vad man nu gör i helgen…
Tack & Förlåt, Puss Hej!
HÄR kan du lyssna på avsnittet via I LIKE RADIO.
HÄR kan du ladda ner det som mp3.
HÄR hittar du avsnittet via RSS