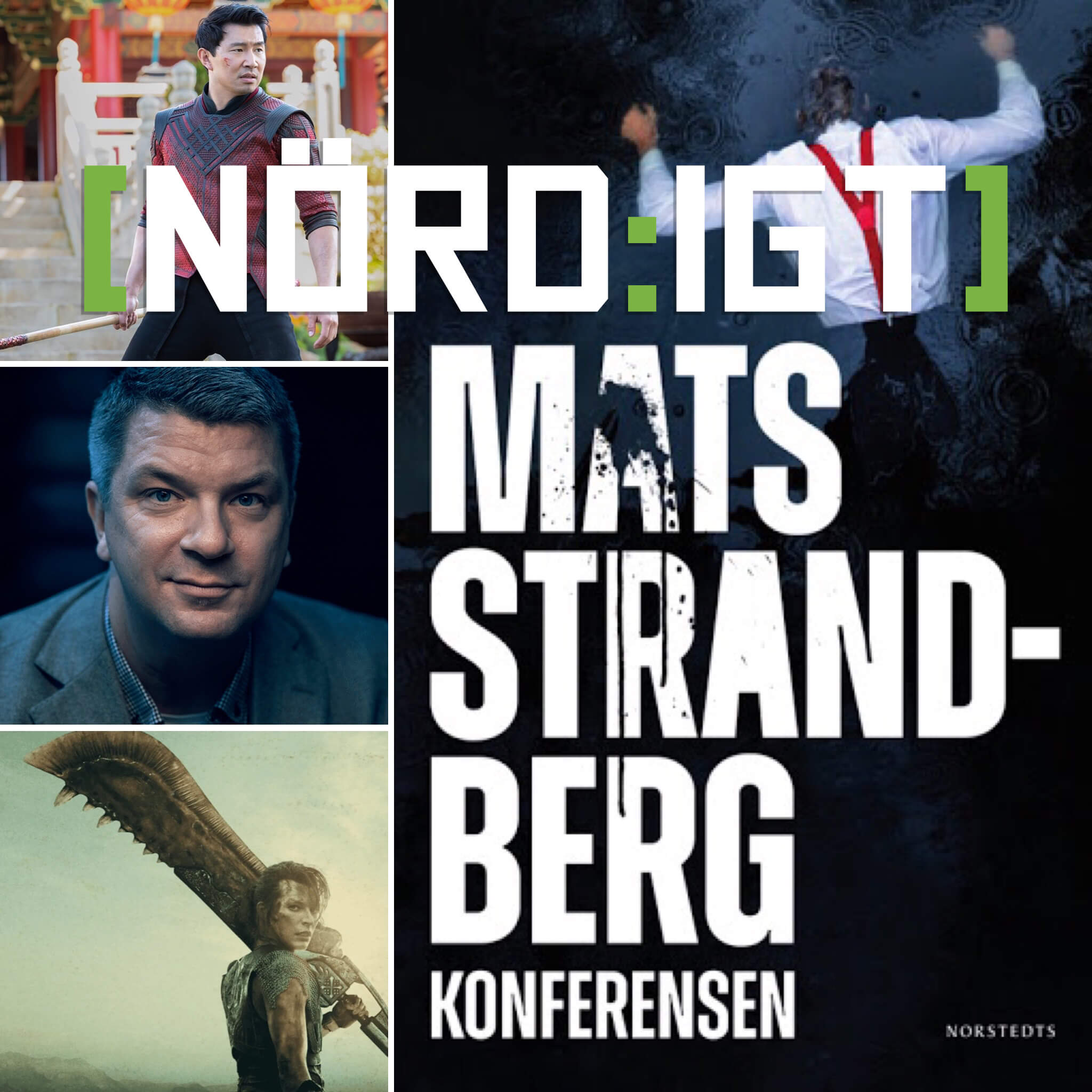 För vi har ingen aning om vilken gång i ordningen (men det är lika kul varje gång) gästas vi än en gång av författaren Mats Strandberg! Denna gång aktuell med ett sprillans nytt boksläpp! Mats och även Malin har tagit sig ut till soliga Bandhagen för att podda i DupoKjellin-köket.
I veckan släpptes Mats nya bok Konferensen, både i traditionell analog form och som ljudbok (inläst av självaste Mats make Johan btw). Självklart blir det en hel del snack om boken som Malin redan hunnit avverka de 50 första sidorna av. Det är en klassisk slasher med mördare i mask men på något så horribelt som en… företagskonferens!!! Frågan är vad som är läskigast, ond bråd död eller… teambuilding! (Ett ord: skrattyoga)
Självklart blir det en hel del annat snack så klart, dels om senaste tidens nördnyheter såsom trailern till Marvel-filmen Shang-Chi and the Legend of the Ten Rings, Mats andra verk, såsom barnböckerna (som Peter har en hel del positiv input på), vad som väntar för Mats framöver (en serieroman i reality-TV-träsket mm.) samt en hel del derailing som innefattar allt från kärlek till Milla Jovovich, Fast & Furious-sagan, samt vad som kanske kan bli nästa bokskräckis från Mats: "Körskolan" (Copyright Strandberg&Kjellin). Tänk blodiga biljakter 😉
Tack & Förlåt, Puss Hej!
HÄR kan du lyssna på avsnittet via I LIKE RADIO.
HÄR kan du ladda ner det som mp3.
HÄR hittar du avsnittet via RSS