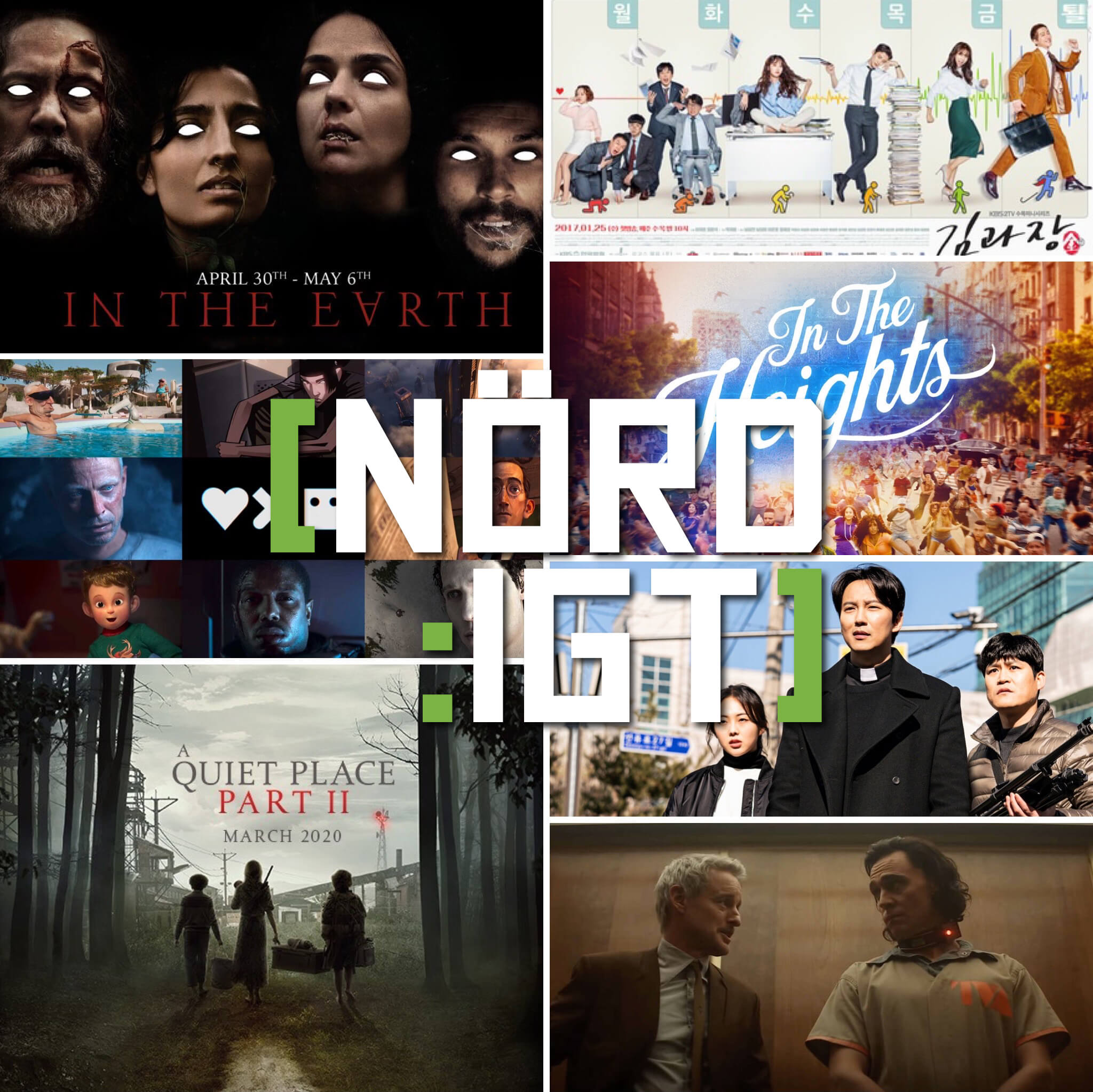 Nu är det dags för (troligen) vårens näst sista avsnitt, så häng med in i studion!
Jonas, Tove, Niklas och Mats samlas  i studion, och går i ett matigt nyhetssegment igenom Baldur's Gate 3, ett eventuellt nytt Alan Wake-spel, massor av Final Fantasy-snack, Cyberpunk 2077:s återkomst till Playstation 4, den uteblivna DOTA-turneringen i Sverige samt spekulationer om huruvida Hideo Kojima än en gång trollar oss alla.
Niklas har sett en del filmer, några rent av på bio – hur känns det att sitta i mörkret med andra människor igen? Och hur bra är egentligen A Quiet Place 2, In the Heights och In the Earth? Det får du veta om du lyssnar vidare, och strax därpå går vi även igenom andra säsongen av Love, Death and Robots. Och självklart blir det en Koreakoll med Tove även denna gång. Hon har kollat in Chief Kim och The Fiery Priest, som snabbt verkar ha blivit nya favoriter.
Avslutningsvis snackar vi lite om våra första intryck av Marvels Loki-serie, som nu är halvvägs igenom sin första (och enda?) säsong.
Tack & Förlåt. Puss Hej!
HÄR kan du lyssna på avsnittet via I LIKE RADIO.
HÄR kan du ladda ner det som mp3.
HÄR hittar du avsnittet via RSS