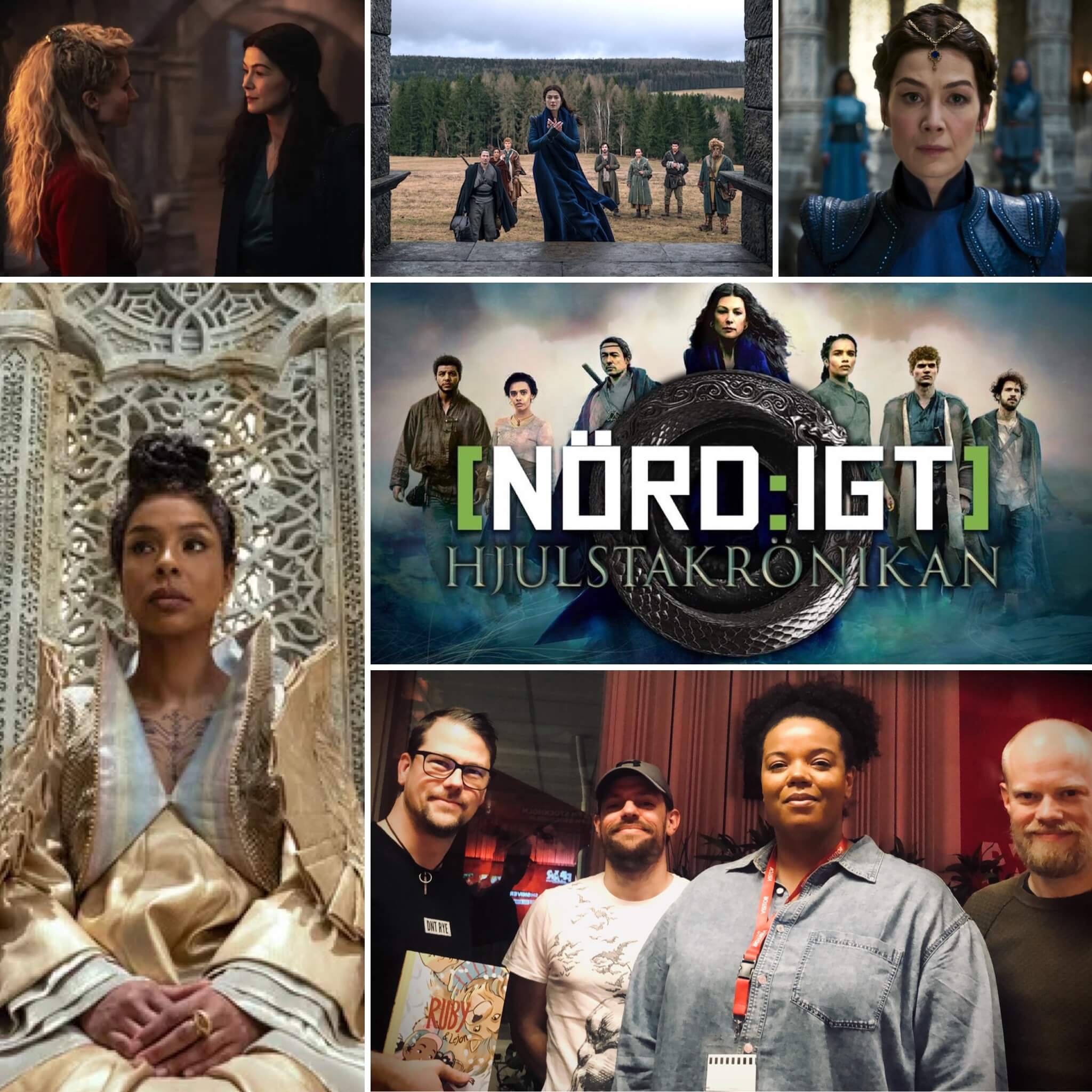 Höst/vinterns gästkavalkad avslutas med serietecknaren och illustratören och barnboksförfattaren Maria Fröhlich som kommer på besök och hänger med bröderna Berglöf och Kjellin.
Maria berättar om allt från hur det känns att vara första svensk som tecknar en Marvel Comic, närmare bestämt en story om Gamora – och om hennes andra meriter såsom barnboksskapandet tillsammans med Sara Belfgren och annat.
Hon berättar om hur passionen för comics en gång startade med den tecknade X-Men-serien från 90-talet och att hennes favoritmutanter är Storm och Wolverine, men INTE Cyclops (kom igen, vem gillar Cyclops…). Dessutom delar hon med sig av vilka sätt hon själv är nördig på inom allt från brädspel till filmer och fantasylektyr! Bland annat läste hon så klart Sagan om Drakens Återkomst-böckerna när det begav sig!
Vilket leder oss in på analysen av senaste avsnittet av Wheel of Time – The Flame of Tar Valon som Niklas, Jonas och Peter avhandlar spoilertungt sist ut i avsnittet c a 1h45min in.
Tack & Förlåt, Puss Hej!
HÄR kan du lyssna på avsnittet via I LIKE RADIO.
HÄR kan du ladda ner det som mp3.
HÄR hittar du avsnittet via RSS