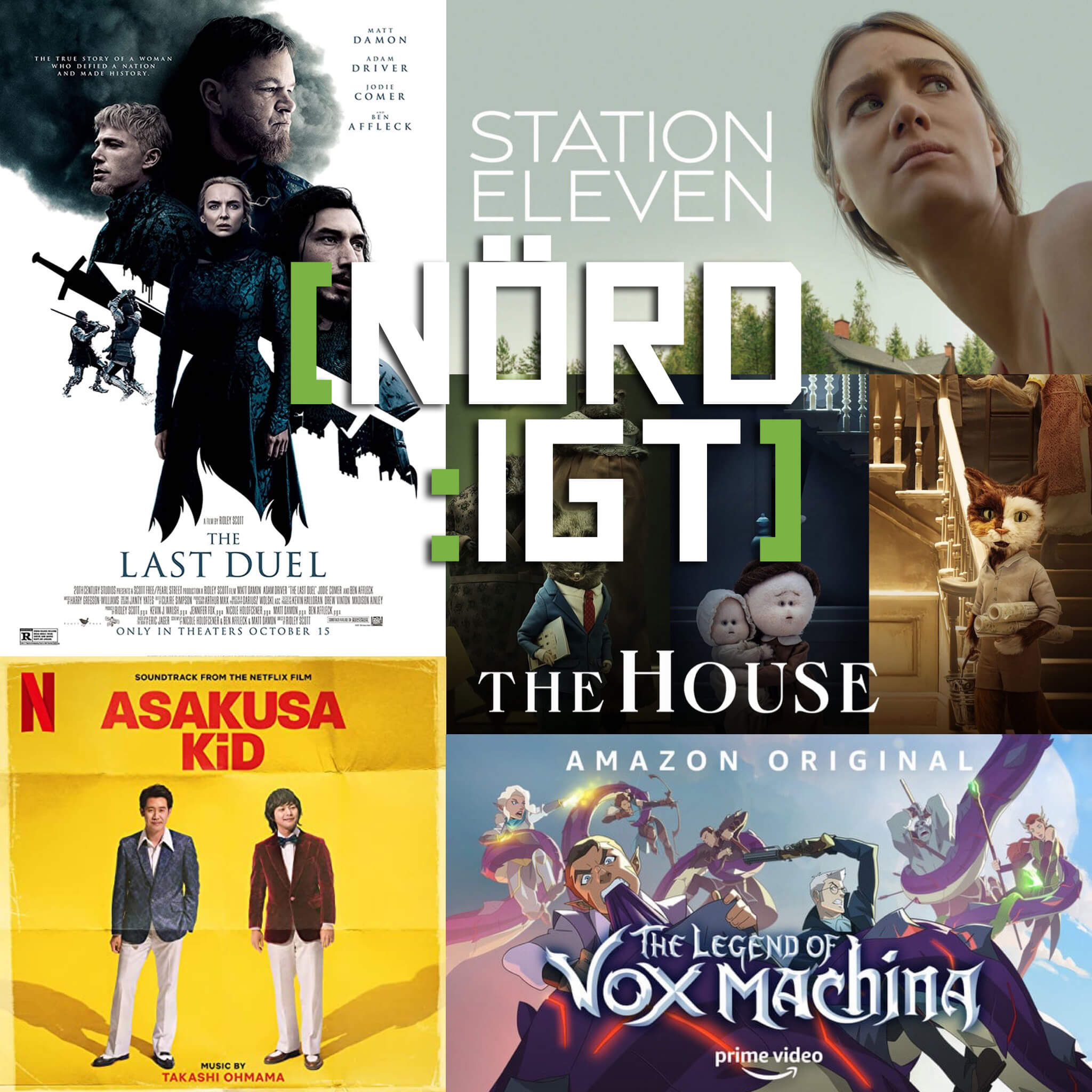 I det första numrerade avsnittet för 2022 så är det häftigt manfall pga Vaccin biverkningar och livet i allmenhet. Så panelen består endast av bröderna Berglöf.
Vi börjar i vanlig ordningn med ett nyhetssvep där vi försöker gå igenom de största nyheter från de senaste veckorna. Efter det blir det ett filmsvep från Niklas. Han har sett Ridley Scott's senaste storfilm The Last Duel (Disney+), Asakusa Kid (Netflix) som är baserad på multitalangen Takeshi Kitano's (aka Beat Takeshi) självbiografi och stopmotion antologifilmen The House (Netflix).
I TV-delen pratar Jonas om postapokalyps-dramat Station Eleven (HBO Max) med Mackenzie Davis i huvud rollen och Niklas pratar om de tre första avsnitten av Critical Role-serien The Ledgend of Vox Machina (Prime Video).
Tack & Förlåt, Puss Hej!
HÄR kan du lyssna på avsnittet via I LIKE RADIO.
HÄR kan du ladda ner det som mp3.
HÄR hittar du avsnittet via RSS