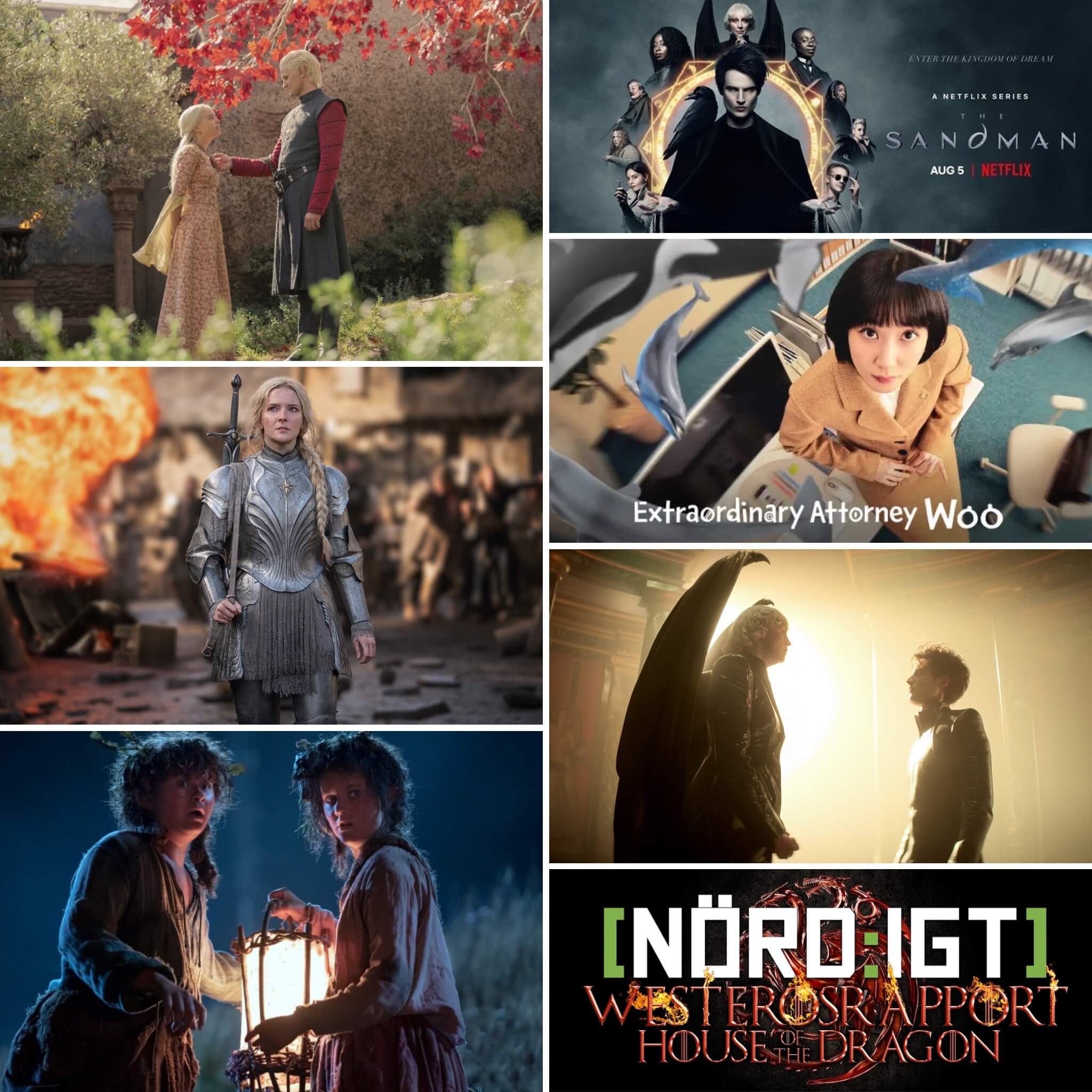 Tretimmarspodd blir det med kvartetten Berglöf, Bengtsson, Berglöf och Kjellin, då det ska snackas K-legal-drama, Gaiman-adaption och dubbelt upp med fantasy!
Nyhetsflödet denna vecka innehåller många spelnyheter i vakvattnet av bland annat ett Nintendo Direct och ett State of Play från Sony, samt nyheter från Ubisoft som kretsar mycket kring utvecklarens stora kassako i form av Assassin's Creed-IP:t. Dessutom har Disney droppat både det ena och det andra, däribland Marvel-serien Secret Invasion, en trailer för kommande Willow-serien och live-action-adaptionen av klassikern Den Lilla Sjöjungfrun! Men framför allt kom även den otroligt förutsägbara nyheten om att denna podd självklart kommer att spela in live på plats under Comic Con Stockholm i år igen – för 10:e året i rad! Så vi ses den 5 november och firar!
Därefter bjuder Tove på ett K-drama-tips i form av Extraordinary Attorney Woo som är ett legal-drama på spektrat, innan hon och Peter vurmar loss över Netflix-serien The Sandman då de båda är fans av originalmaterialet i form av Neil Gaiman's serietidnings-mästerverk!
Sedan spoilas det loss kring Amazon-storsatsningen The Rings of Power och dess tre första avsnitt, med lite inledande intryck, innan det slutligen bär westerut i en Westerosrapport kring senaste avsnittet av House of the Dragon där Peter moraltant-panikar ut över dekadens, incest och allmänt beklämmande beteende, medan resterande panel mest tycker att det hör till när det handlar om något från the mind of George RR Martin. Spännande är det i alla fall!
Tack & Förlåt, Puss Hej!
Här hittar du avsnittet via RSS