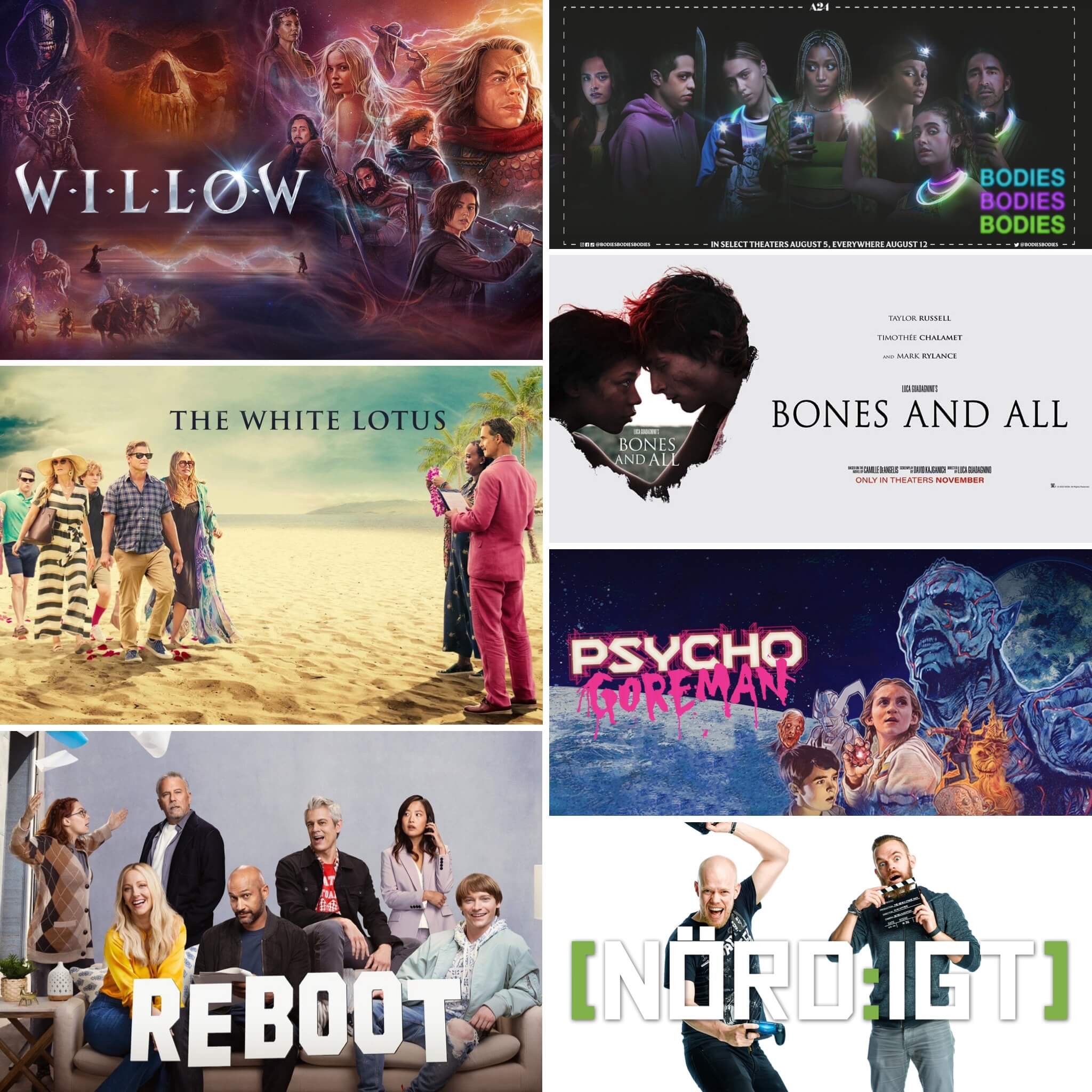 Bröderna Berglöf håller i rodret under årets första numrerade avsnitt!
Vi startar i vanlig ordning med ett nyhetssvep! Efter det blir det tv med The White Lotus S1, en spoilerfylld genomgång av Willow samt komdei serien Reboot.
Sedan blir det ett filmsvep där vi startar med indie B-rullen Psycho Goreman för att sedan gå viadre till Bodies Bodies Bodies och Bones and All.
Tack & Förlåt, Puss Hej!
Här hittar du avsnittet via RSS