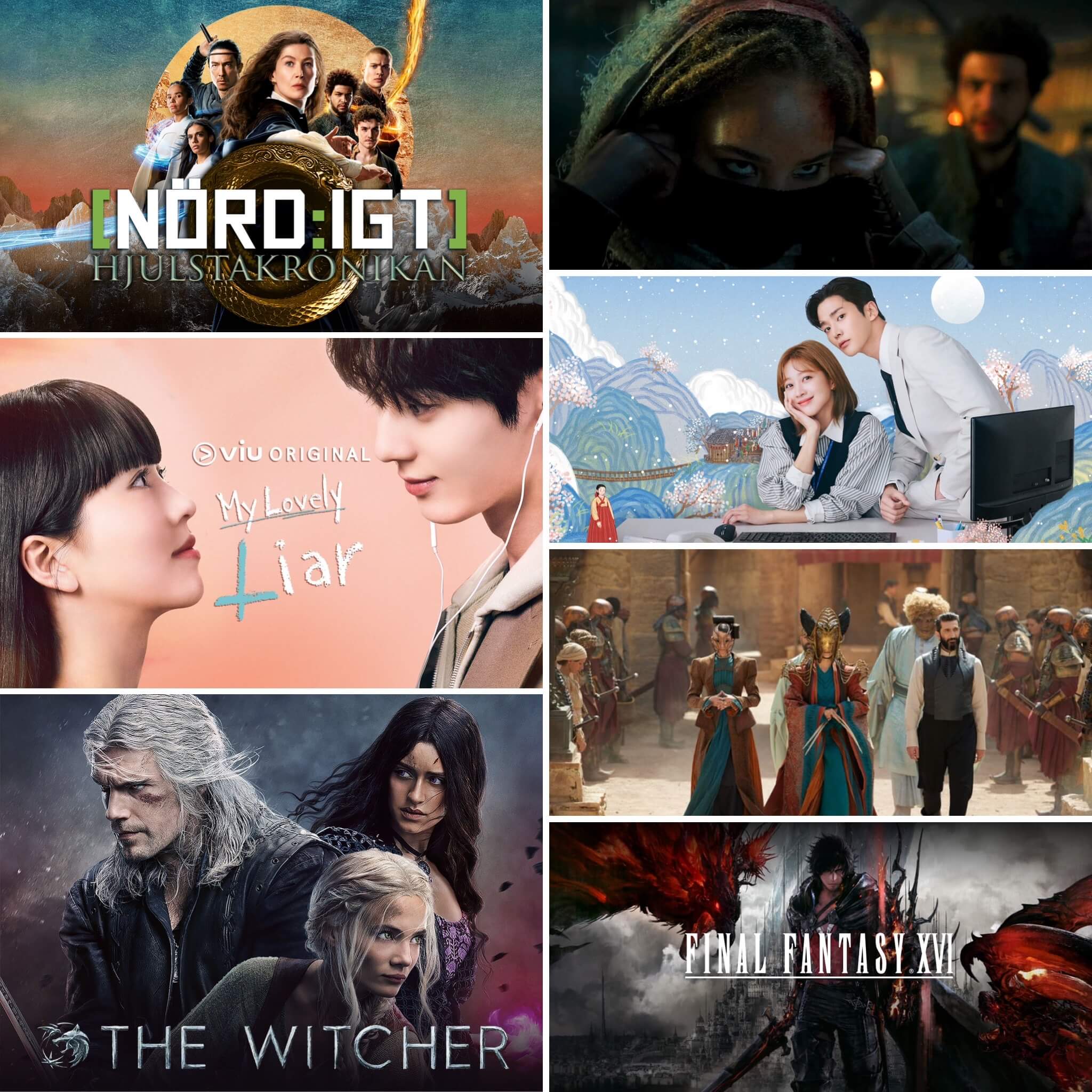 Det blir ett packat avsnitt denna vecka med såväl spel som tv, kdrama och såklart en Hjulstakrönika.
Tove är tillbaka vilket innebär att vi tar en titt i mejlkorgen.
Vidare går vi igenom veckans nyheter, där en del har hänt gällande Unitys nya betalningsmodell. Det som dominerat flödet är dock en stor läcka från Microsoft i samband med deras förvärv av Activision Blizzard, där både spel, kommande Xbox-konsoler och andra förvärvsplaner avslöjats. Vi pratar även om att den norska Netflix-rullen Troll får en uppföljare och att kultfilmen The Toxic Avenger får en "soft reboot" med bland andra Peter Dinklage och Elijah Wood i rollbesättningen.
Det blir också recension av Final Fantasy XVI, och en kdramakoll med rom-com-fantasy-serierna Destined with You och My Lovely Liar.
Vi drar även av plåstret och pratar om The Witcher säsong 3. Slutligen blir det också en Hjulstakrönika; Niklas och Jonas har sett det femte avsnittet av Wheel of Time: Damane.
Tack & Förlåt, Puss Hej!
Här hittar du avsnittet via RSS