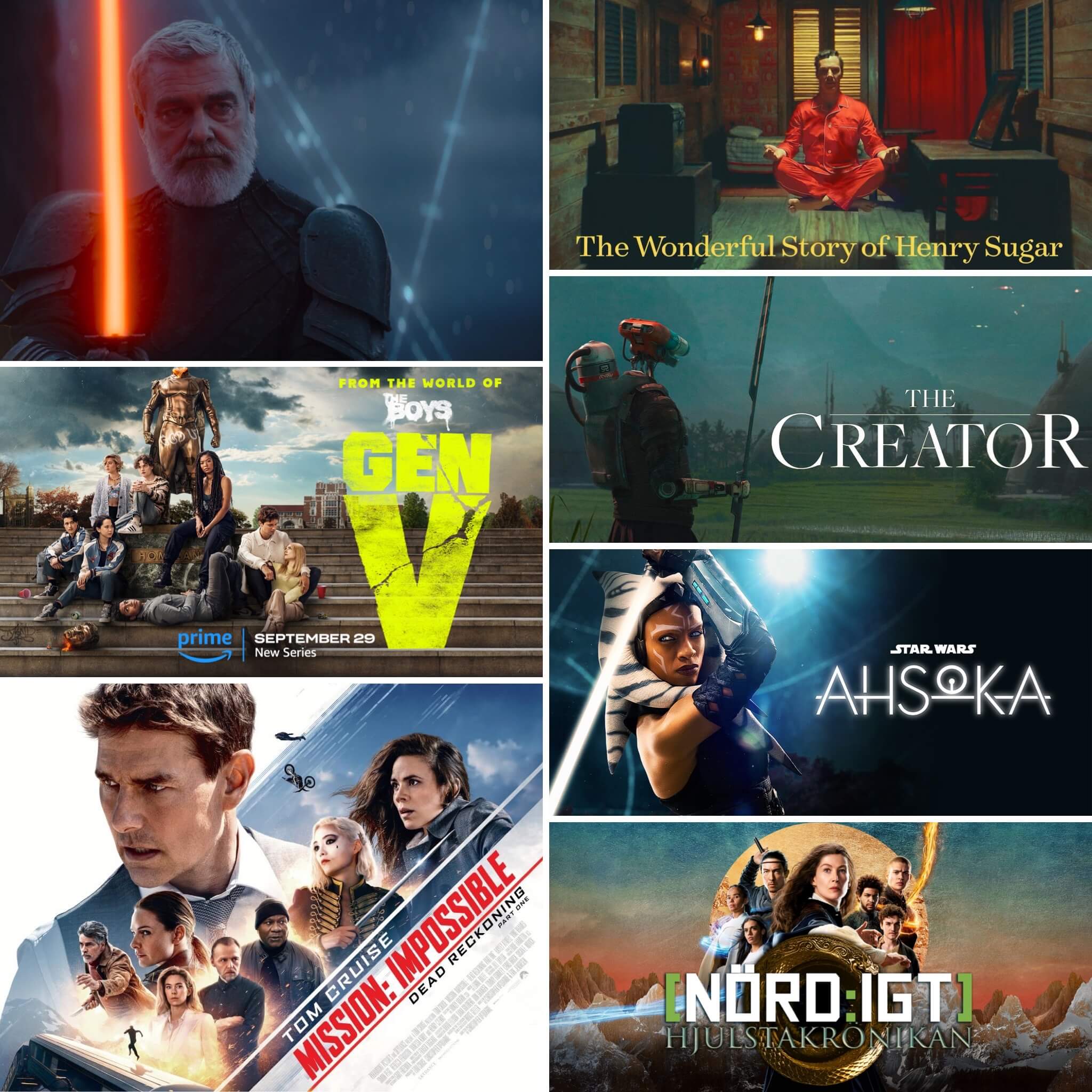 50% av panelen är med denna vecka och det blir filmspäckat och spoilerrecension av Ahsoka.
I nyhetssvängen så pratar vi om att Michael Gambon (Dumbledore nummer 2 i Harry Potter) har gått ur tiden, att Apple eventuellt kommer att köpa F1-rättigheter, vad nästa Star Trek-film kommer att bli samt hur bra det går för streamingtjänsterna egentligen.
I filmdelen så snackar Niklas och Peter om sci-fi-rullen The Creator, från regissören av Rogue One. Peter har även sett den senaste Mission Impossible-filmen, Mission: Impossible – Dead Reckoning Part One medan Niklas har sett Wes Andersons kortfilm av Roald Dahls bok The Wonderful Story of Henry Sugar.
Peter ger även sina initiala tankar om The Boys-spinoffen Gen V, och sedan blir det full spoilerrecension från Jonas, Tove och Peter av Star Wars-serien Ahsoka.
Vi avslutar med en Hjulstakrönika av det näst sista avsnittet av Wheel of Time säsong 2: Daes Dae'Mar.
Tack & Förlåt, Puss Hej!
Här hittar du avsnittet via RSS