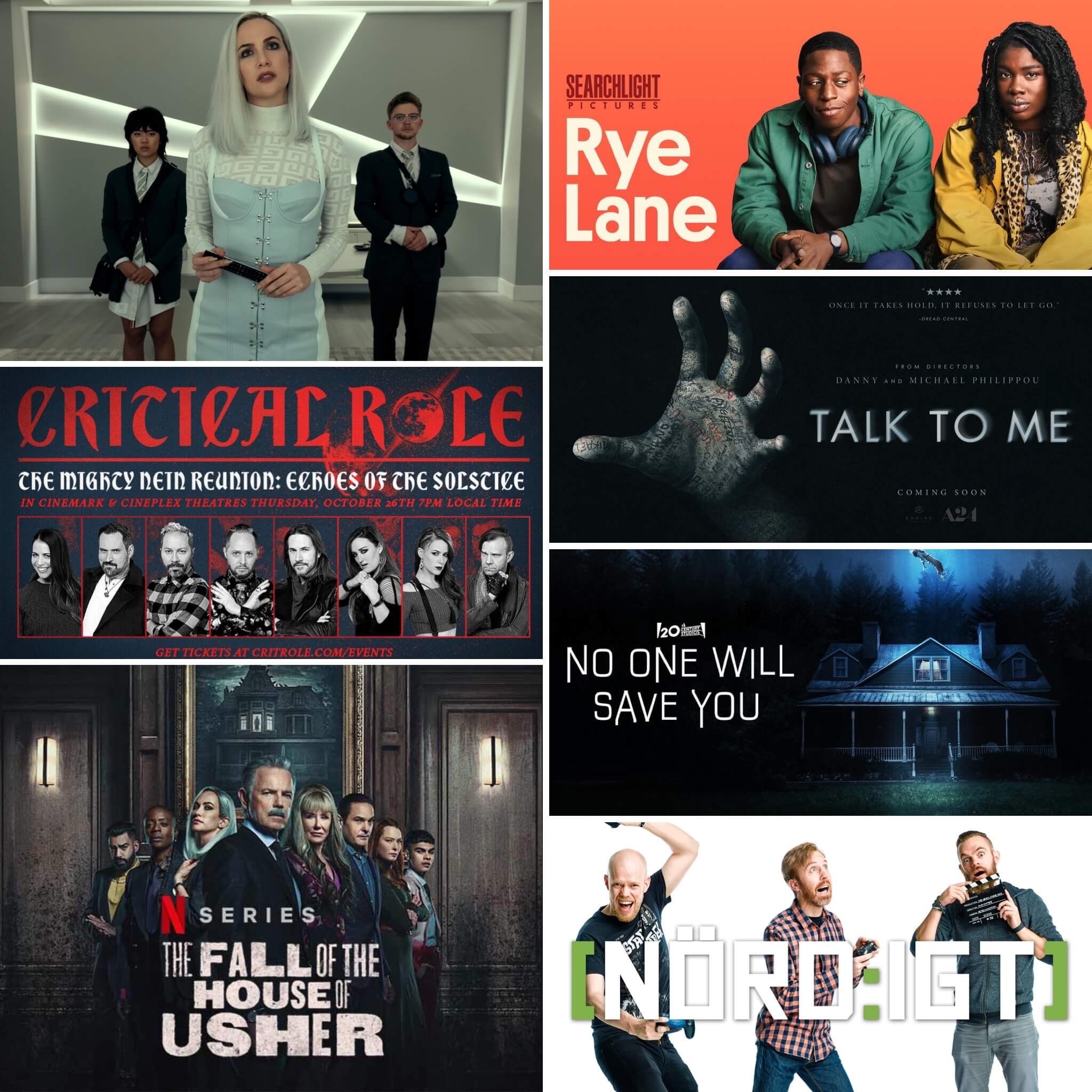 Stark trio med Mats, Niklas och Jonas denna vecka.
Som alltid börjar vi med att riva av veckans nyheter. Efter det berättar Niklas lite snabbt om sin London-resa där han tittade på Critical Role The Mighty Nein Reunion: Echoes of the Solstice.
I tv-delen prata Mats om Mike Flanagans senate serie inspirerad av Edgar Allan Poes verka, The Fall of the House of Usher.
I filmdelen pratar Jonas om den britiska Romcom-rullen Rye Lane och Niklas har sett den hypade skräckfilmen Talk to Me och "alien abduction"-filmen No One Will Save You.
Tack & Förlåt, Puss Hej!
Här hittar du avsnittet via RSS