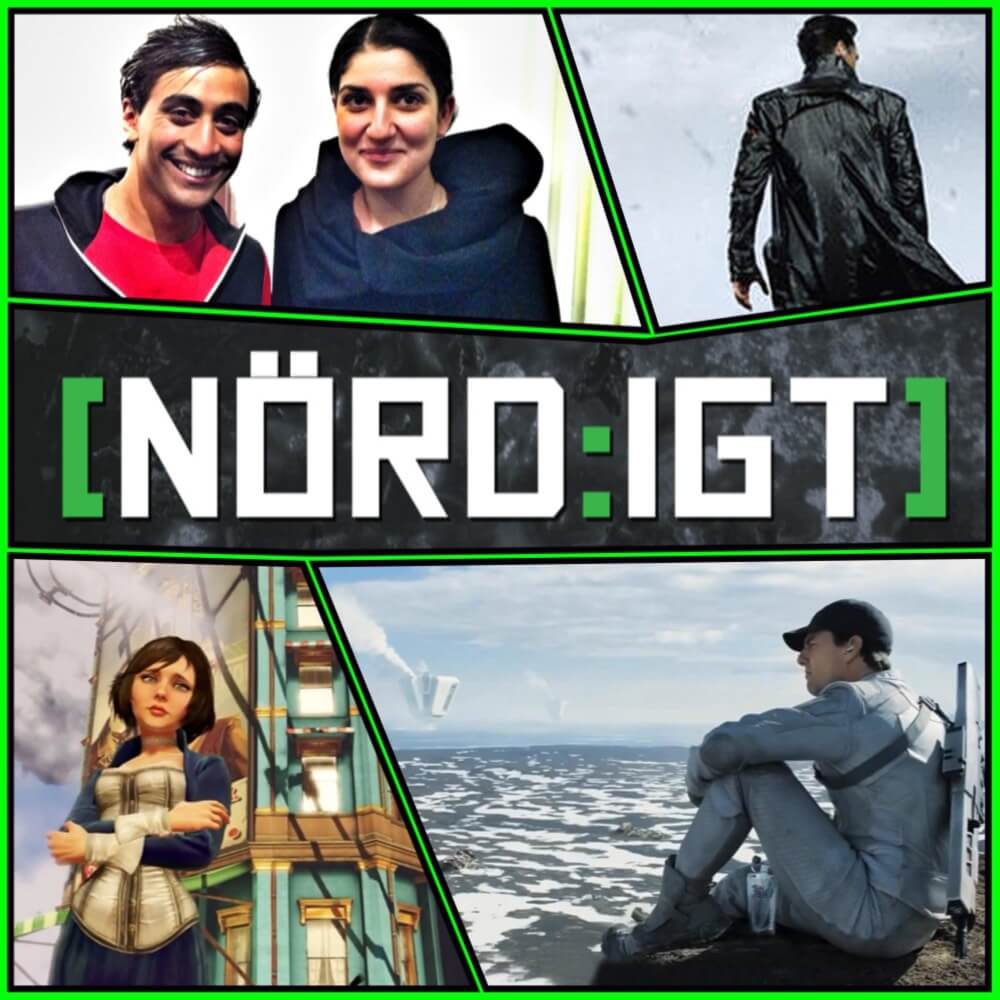 VAFALLS! Torsdag? Redan? Är klockan efter 10.00? Och här flanerar vi i godan ro på los interwebbos! Okej, här kommer [NÖRD:IGT].
Först gästas vi av Gital Al-Ebeyawi som är den som chefar över den svenska spelmässan GAMEX. Vi lär känna henne lite bättre och tar reda på hur mycket jobb det ligger bakom skapandet av denna nördtillställning. Dessutom svarar hon på lyssnarfrågor och berättar exakt hur du ska gå tillväga för att dela med dig av dina GAMEX-idéer! Det är vi nördar som kan göra Gamex stort. Det står klart efter veckans show.
Efter det går vi in i Comicsdelen och pratar om kontoversen kring Apple och SAGA, även känd som #AppleCock.
Sen är det dags för Speldelen som är fylld med en TV-shop-reklam för SNIPER: Ghost Warrior 2, vår recension av Bioshock Infinite och mobilspelet Nimble Quest.
Filmdelen denna vecka är massiv! Vi har sett 30 min av kommande Star Trek Into Darkness med Benedict Cumberbatch, 15 min av World War Z med Brad Pitt och hela Oblivion med Tom Cruise. Dessutom får du en fantasidraft från Kjellin.
Slutligen handlar TV-delen om uppföljningen på The Walking Dead-incidenten of 2013 från EP21. Använder Hedlund sitt veto trots allt? VARNING för spoilers!
HÄR kan du lyssna på avsnittet via I LIKE RADIO.
HÄR kan du ladda ner det som mp3.
HÄR hittar du avsnittet via RSS