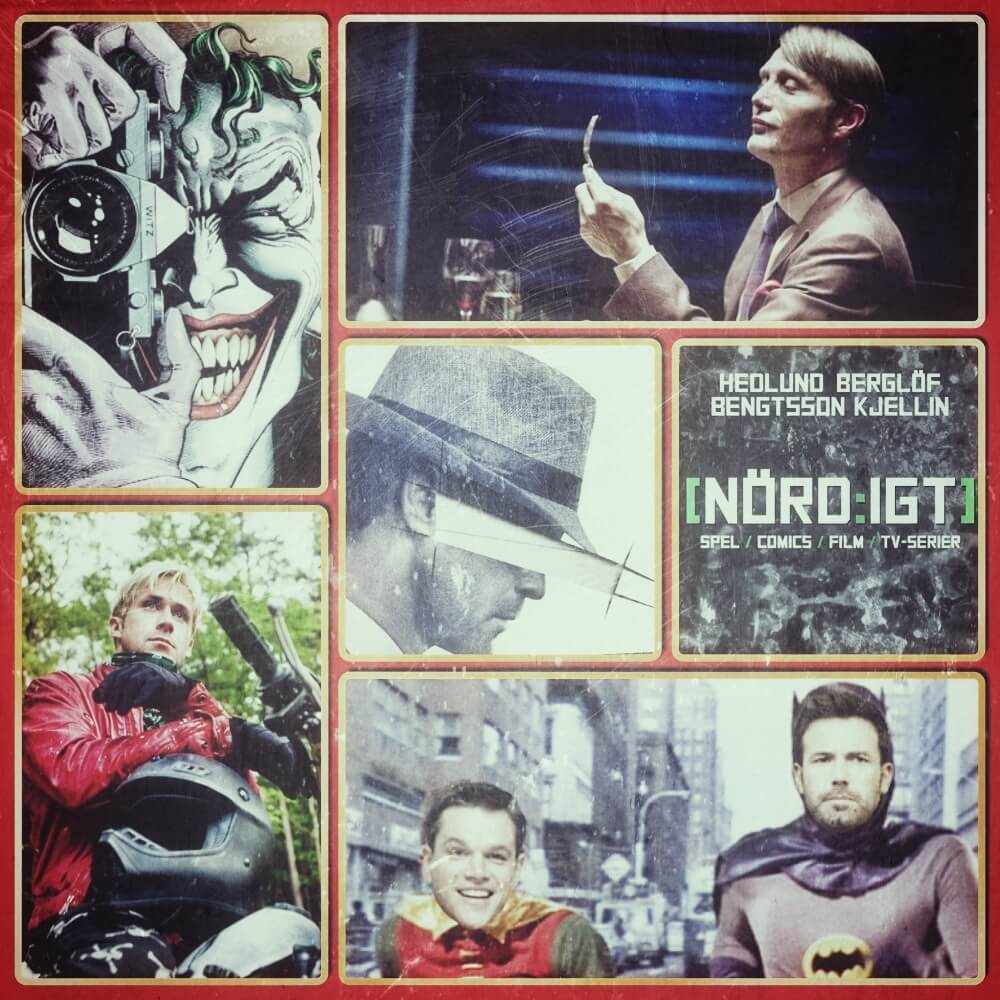 Mat- och anatomiporr, Zack Snyder och Ben Affleck, unge Herkules, XCOM i tredjepersonsperspektiv och den kanske absolut bästa comicskurken någonsin. Välkommen till [NÖRD:IGT] denna vecka!
Kjellin har flytt landet och ersätts av Niklas "Lill-Löfet" Berglöf som kommer med en extra filmrecension, men annars låter showen precis lika (dum) som den brukar!
I Diskussionen tar vi, med din hjälp, oss an BatFLeck och reder ut om vi ens har några förhoppningar på den kommande filmen.
I TV-seriedelen drar Bengtsson fram obehaglighetskassen och plockar upp Hannibal.
I Comicsdelen pratar Hedlund lätt om The Killing Joke och Kjellin har svarat på mail om adamantium.
I Filmdelen sågar Lill-Löfet Pacino, Walken och Alan Arkin i Stand Up Guys och Hedlund hyllar Ryan Gosling, Bradley Cooper och Eva Mendez i kombination. Och Ray Liotta.
Och i Speldelen så överraskas Berglöf (Jonas) lite av The Bureau: XCOM Declassified, men that's about it.
Dessutom pratar vi om Hasse Eriksson (googla den, du), Fantomen och eftertexter!
Trevlig lyssning! Tack och förlåt!
Avsnittet kan du lyssna på här eller ladda ner det som mp3:

HÄR hittar du avsnittet via RSS