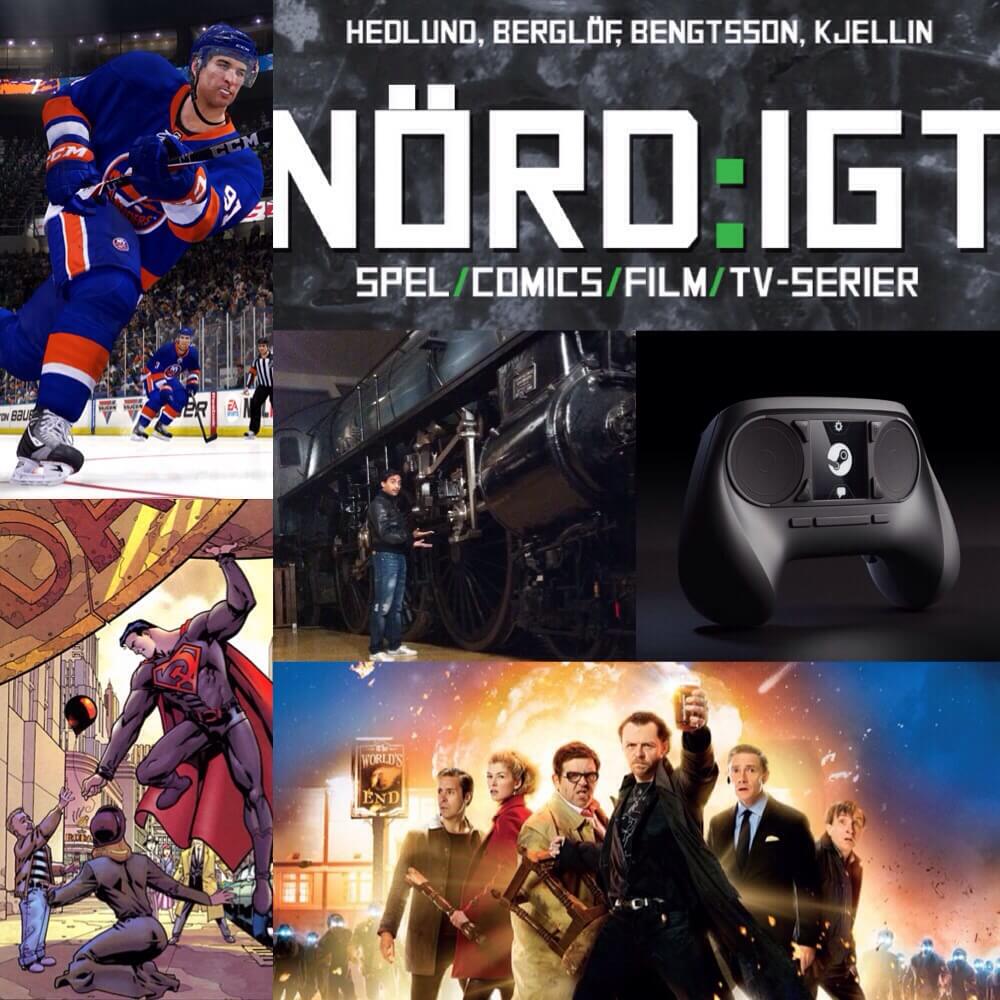 Visste du att den officiella översättningen av "WTF" från engelska till svenska är "VIH"? Inte vi heller, men som du kommer märka så är detta inte bara en podcast om nördiga saker, du kanske LÄR dig något också (förmodligen inte).
Välkommen till EP42 av [NÖRD:IGT]!
Showen startar i lite musiknörderi för att ganska fort ramla in i Berglöfs sammanfattning och vår Diskussion kring konkurrens och Valves senaste annonseringar kring STEAM. Hedlund hinner även med att berömma Sveriges Järnvägsmuseum i Gävle också.
Efter det glider vi smidigt in i Speldelen där vi snackar NHL14, Bengtsson vurmar i Memoria (peka-o-klicka-SÄL?) samtidigt som vi koordinerar vagnar och lok i Pocket Trains (mer tåg, we know).
Sen är det Comicsdelen som gäller och Kjellin berättar vad som skulle hänt om Clark Kent blivit Clarkski Kentski genom Mark Millar's Superman: Red Son.
Filmdelen innehåller vår recension av The World's End, en koll på extramaterialet på Star Trek Into Darkness-blurayen, samt att vi ljudonanerar till nya The Hobbit-trailern.
Och i TV-seriedelen påminner vi om awesomness i en svensk kanal och berättar varför Moffat får leva i lugn och ro från Bengtssons rage i typ 2,3 sekunder (innan hennes ilska tar fart igen).
Tack och förlåt! Trevlig lyssning!
Avsnittet kan du lyssna på här eller ladda ner det som mp3:

HÄR hittar du avsnittet via RSS