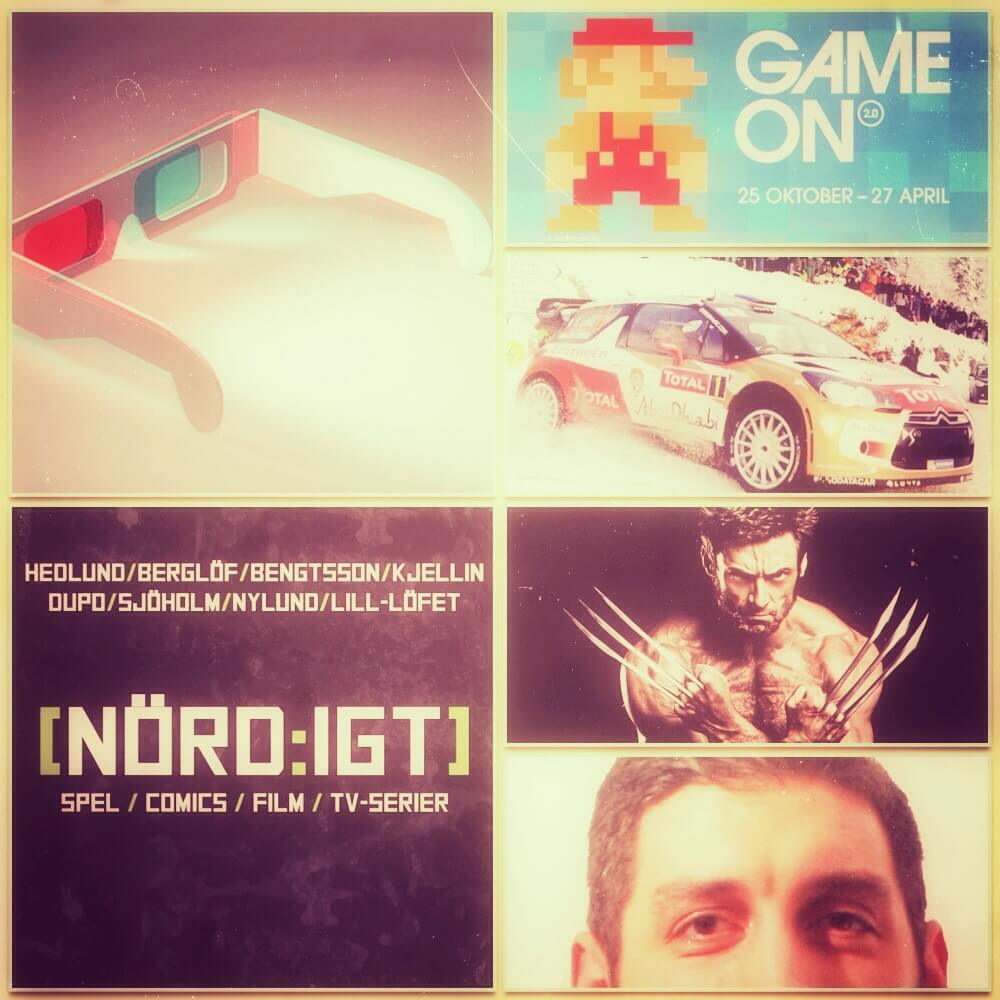 Varför taggas alltid denna podcast med #3dnejtack på Twitter? Hur geekig är en Ljudbalk? Knark är bajs! Välkommen till EP49 av landets nördigaste podcast.
Den här veckan "gästas" vi av vår kreative ljudproducent, Ivan Nikcevic a.k.a. Ljudbalken. Vi kollar hur nördig han är, tar reda på hur processen bakom skapandet av denna podcast ser ut och får reda på hur han hamnade i Hundtricket.
I TV-delen sprängs Bengtssons huvud av pepp eftersom det bara är två dagar kvar till 50-årsjubiliumet av Doctor Who.
I Speldelen recenseras Tekniska Museets utställning Game On 2.0 och vi tar även och tittar på de purfärska officiella Gamex-siffrorna. Hedlund pratar även om WRC4 och berättar om hur fulla män i pulka tar över skogarna i Värmland i februari.
I Filmdelen pratar vi om nyheten att Dumb and Dumber To kommer om 365 dagar och Kjellin recenserar The Wolverine på blåstråle.
Dessutom droppas bomben kring en geekförlovning. Bara en sådan sak.
Trevlig lyssning!
Avsnittet kan du lyssna på här eller ladda ner det som mp3:

HÄR hittar du avsnittet via RSS