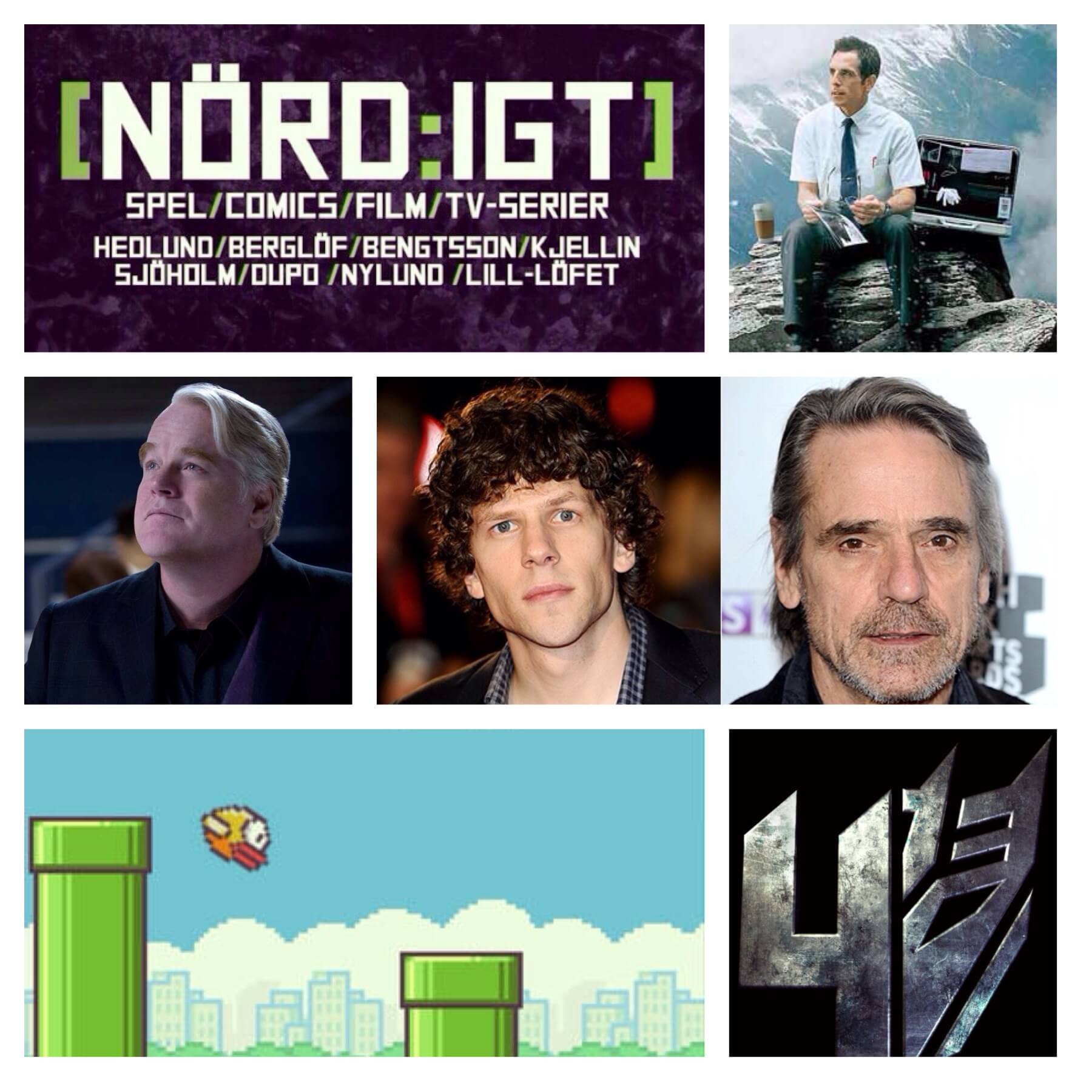 För andra gången i [NÖRD:IGT]s historia så är Christian Hedlund frånvarande i veckans avsnitt. Hur ska det gå??? Det är ju alltid han som håller i taktpinnen… Kommer Tove, Jonas och Peter klara av ansvaret själva?
Lyssna så får du höra! Du får dessutom en dos av Niklas "Lill-Löf" Berglöf då det är mycket fokus på film denna gång. Dels så skänker vi en tanke till den nyligen bortgångne Philip Seymor Hoffman och hans karriär, samt att vi på Peters önskan analyserar ett par nya trailers från helgens Super Bowl – The Amazing Spider-Man 2, Captain America: The Winter Soldier och Transformers: Age of Extinction.
Vi kommenterar även de senaste casting-nyheterna till filmen Batman vs. Superman – Affleck & Co. får sällskap av Jeremy Irons som butlern Alfred och Jesse Eisenberg som Lex Luthor!
Tove slår ett extra slag för filmen Gravity som är inne på sin sista vecka på bio – så ska du prompt se den i 3D är det sista chansen på stor bioduk! Niklas har även sett The Secret Life of Walter Mitty och delar med sig av sina åsikter kring den.
I speldelen pratar vi om det toksvåra och tokpopulära nya app-spelet till iPhone och Android: Flappy Bird. Ladda ner gratis (!) och testa på egen risk!
Avsnittet kan du lyssna på här eller ladda ner det som mp3:

HÄR hittar du avsnittet via RSS