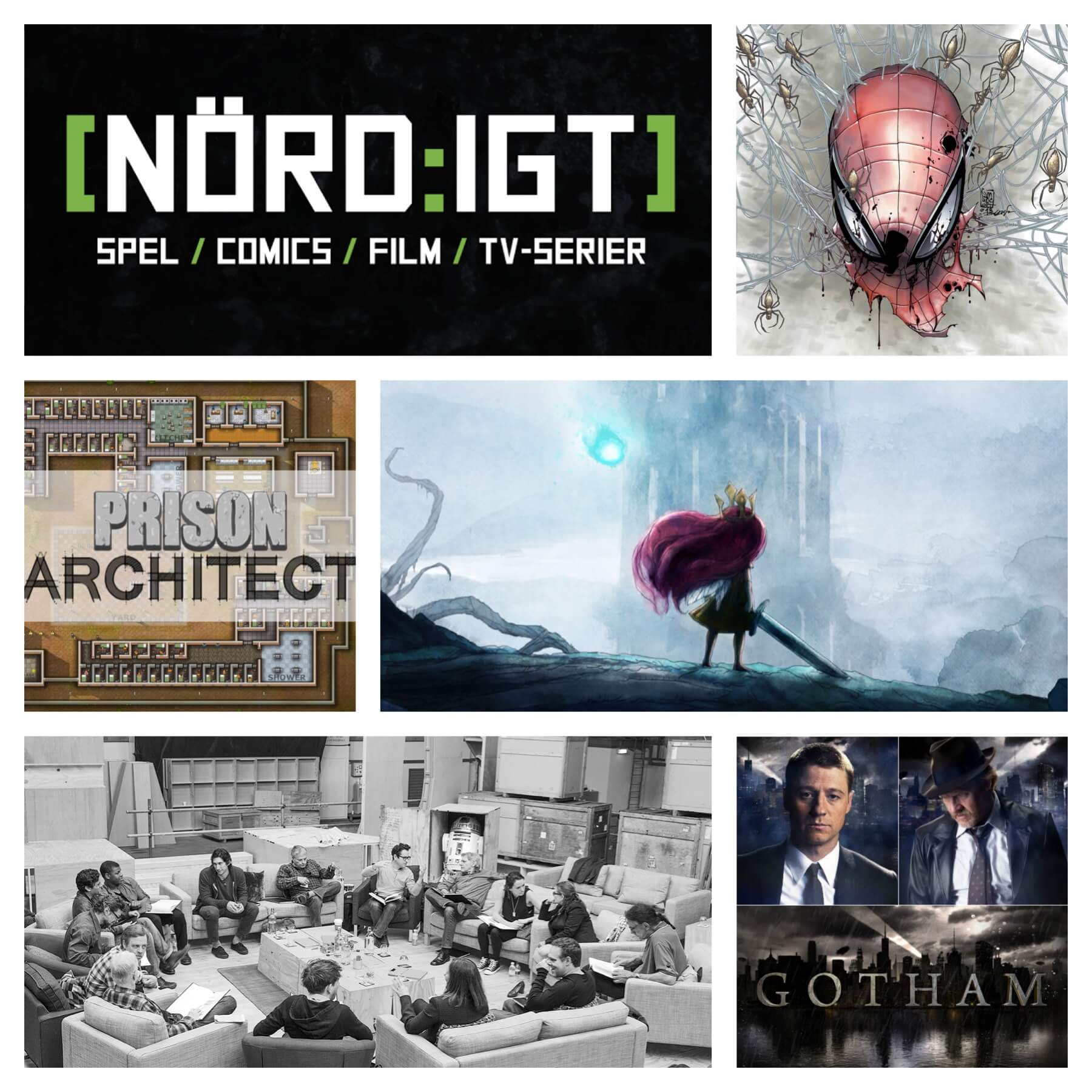 Veckans panel består av Kjellin, Dupo, Bengtsson och Nylund som börjar med att analysera förra veckans cast:ing av Star Wars EP VII med både gamla och nya välkända ansikten och helt nya okända talanger.
I speldelen får Mats berätta om Prison Architect som går att spela i alfa-version och redan är riktigt underhållande – och Tove delar ut en säl till Ubisoft-rollspelsplattformaren Child of Light.
På comicsfronten får Peter summera sina känslor kring Superior Spider-Man när den följetongen nu nått sitt slut.
I TV-delen ger vi våra första intryck av trailern till serien Gotham som ska följa en ung, aspirerande James Gordon och en ännu yngre Bruce Wayne, långt innan Batman ser dagens ljus. Avslutningsvis i Westeros-rapporten betar vi igenom alla intriger och händelser i senaste Game of Thrones-avsnittet "First of His Name".
Puss Hej!
Avsnittet kan du lyssna på här eller ladda ner det som mp3:

HÄR hittar du avsnittet via RSS