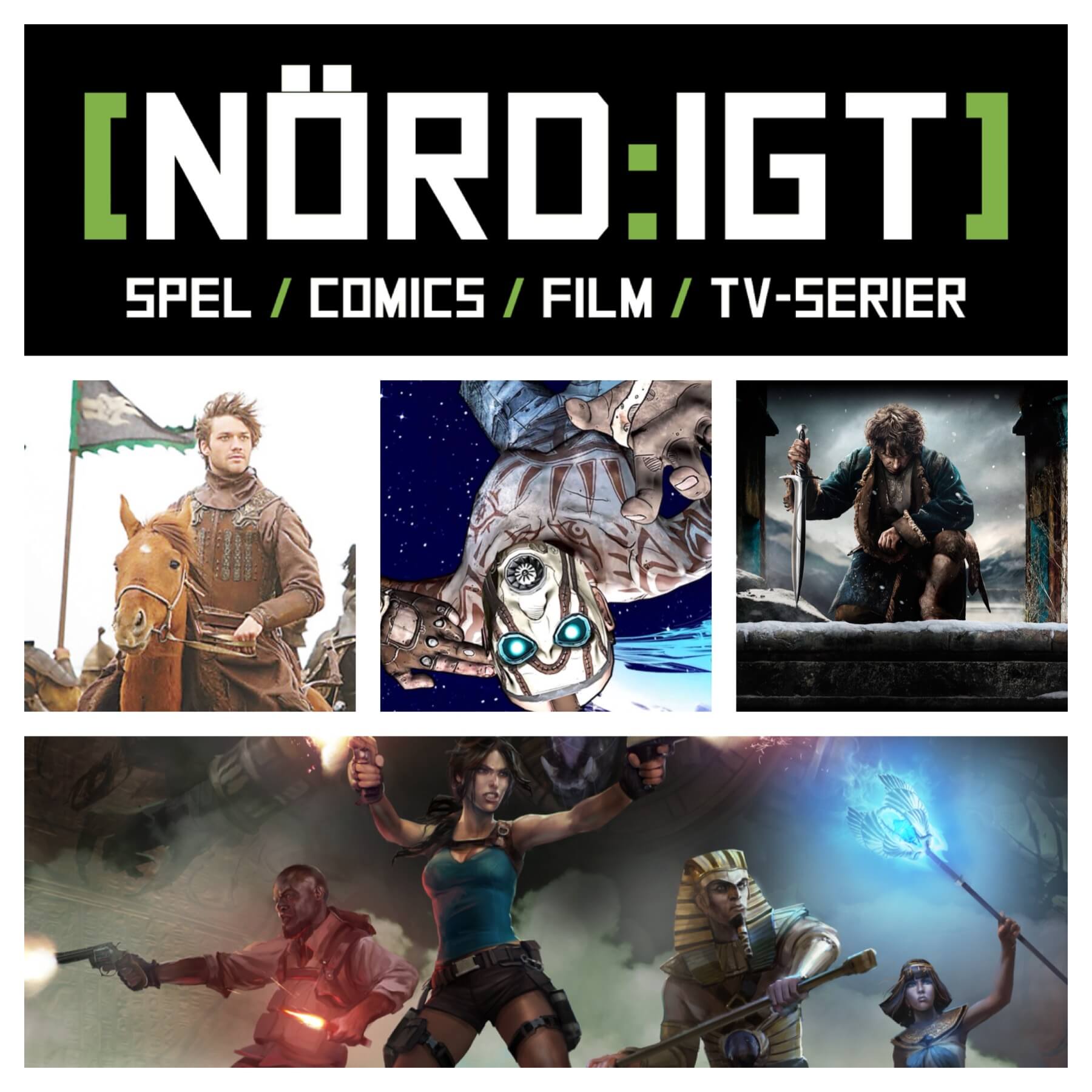 Årets sista avsnitt bjuder på snudd på full styrka i laguppställningen, med samtliga [NÖRD:IGT]-medlemmar närvarande – utom Berglöf… 🙁 Han "lovar" dock en högre närvaro nästa år!

Först och främst snackar vi om The Hobbit: The Battle of the Five Armies som rundar av Bilbo-trilogin och meningarna går något isär mellan DupoKjellin och Lill-Löf om vad slutbetyget blir.
Därefter snackas det spel då Vanne & Tove har spelat Borderlands: The Pre-Sequel och Tove & Mats har spelat Lara Croft and the Temple of Osiris.
Dessutom dyker vi ner i en lyssnarmailhög om såväl cyberpunk som steampunk och konsoll- och speltips för fattiga studenter, med mera.
Niklas har dessutom kollat in nya Netflix-serien Marco Polo och avslutningsvis SPOILAR vi skiten ur Marvel's Agents of S.H.I.E.L.D. S02!
Vi hörs igen den 14 januari 2015! Puss Hej!
Avsnittet kan du lyssna på här eller ladda ner det som mp3:

HÄR hittar du avsnittet via RSS