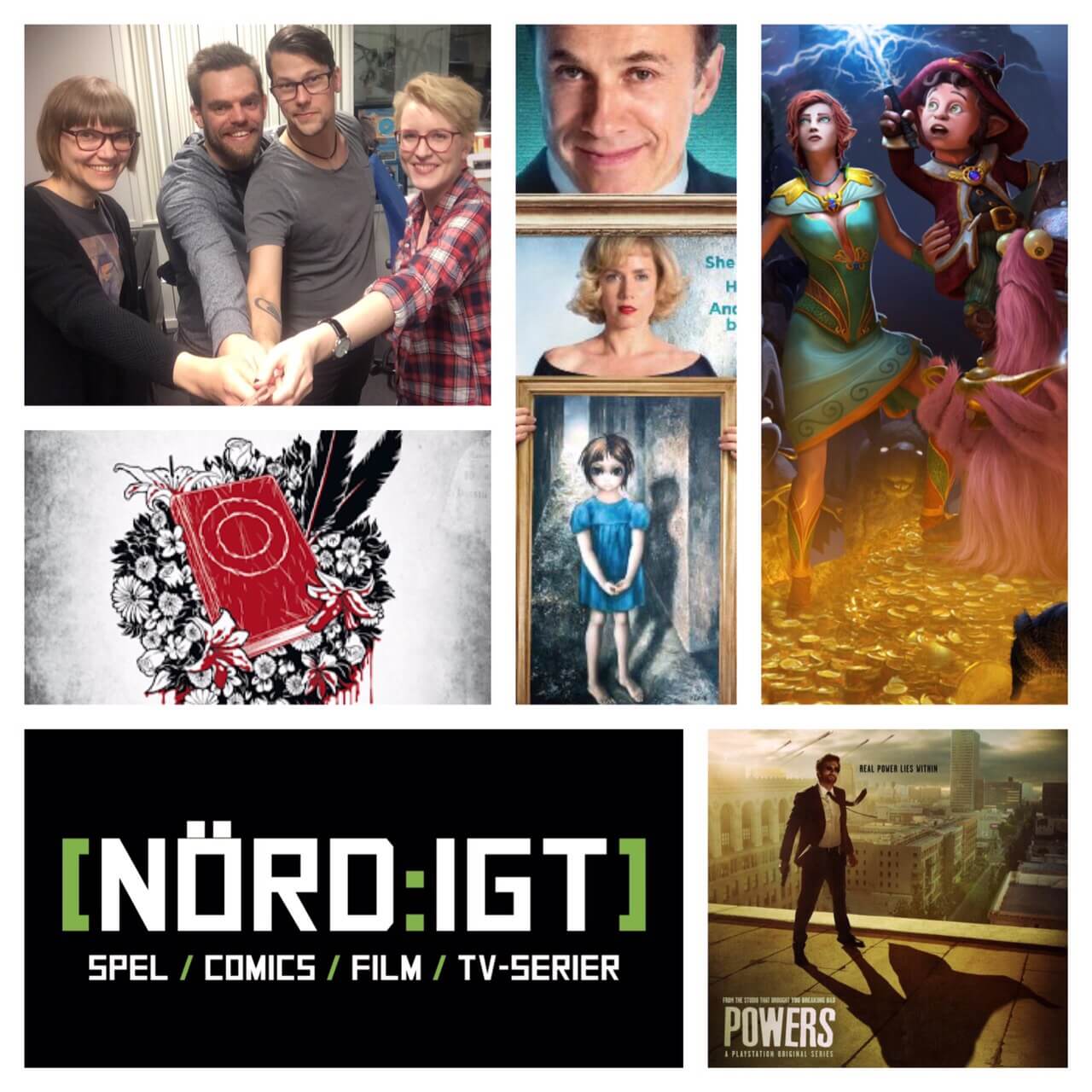 I episod 97 består panelen av Peter, Niklas och Tove – och en formidabel nördgäst: Sara Bergmark Elfgren, som är en av författarna av Engelsforstrilogin, liksom medmanusförfattare av bioaktuella Cirkeln-filmen!
Vi snackar förstås med Sara om Engelsforsböckerna, Cirkeln-filmen och hur det är att skriva böcker jämfört med att skriva filmmanus. Vi benar även ordentligt i Saras nördintressen, och det blir bland annat prat om skräckfilm, fantasy, Buffy: The Vampire Slayer, gamla peka-klick-spel, Sandman och Star Wars. Mitt i allt detta får vi också en hint om hennes kommande projekt. Tack alla lyssnare som ställde frågor till Sara i bloggen!
Sara stannar kvar även resten av showen, som fortsätter efter paus med filmdelen. Tove har sett Tim Burtons nya film Big Eyes och ger sitt utlåtande om den. Det blir också lite spelprat (eller i alla fall gnomprat) från Tove, som har lirat peka-klick-äventyret The Book of Unwritten Tales 2.
Sist i programmet pratar vi TV. Peter har sett piloten av den PSN-exklusiva TV-serien Powers, som bygger på comics-förlagan med samma namn. Är det en präl eller klubbad säl? Vi har också kollat in Daredevil-trailern och ger våra intryck av den.
Tack & förlåt!
Puss hej!
Avsnittet kan du lyssna på här eller ladda ner det som mp3:

HÄR hittar du avsnittet via RSS