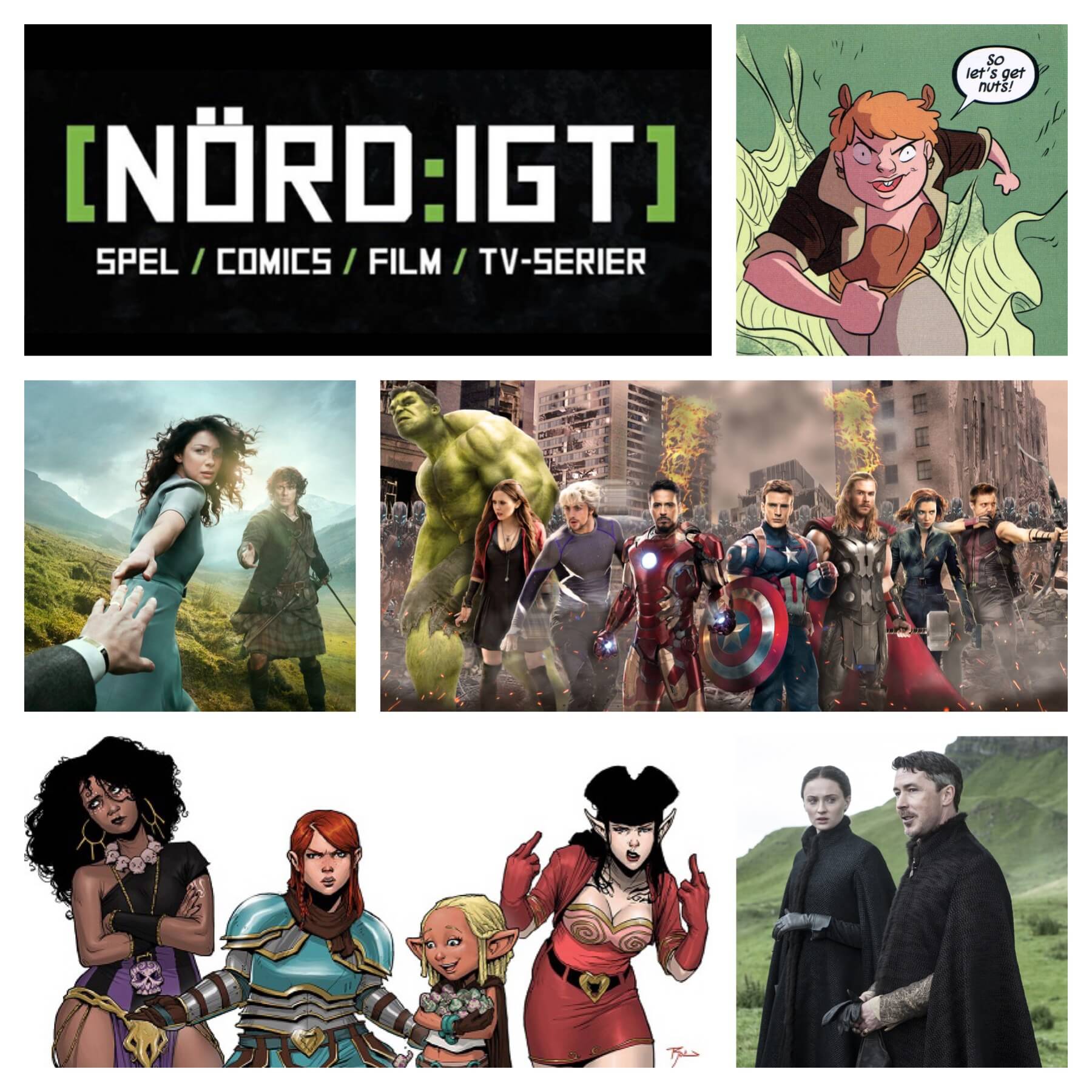 Avengers: Age of Ultron har äntligen haft premiär, som vi har väntat! I episod 104 vänder och vrider vi på den nya Marvel-filmen. Det blir också två comics-tips, och så blir det även rapport från Westeros.
Panelen består den här veckan av Jonas, Niklas, Tove och Malin Söderberg – comicsnörd, som gästar oss för tredje gången. Vi inleder med att öppna postsäcken och återkopplar bland annat till förra veckans fråga om fanfiction.
I speldelen gläds vi – framför allt Malin – åt att Telltale Games ingått samarbete med Marvel. Malin önskar och spekulerar kring vilken serie som kan tänkas bli ett Telltale-spel.
Comics-snacket står även Malin för. Hon har läst nya Squirrel Girl och älskar den, och tipsar även om fantasyserien Rat Queens.
Sedan biter vi tag i den göttigaste nördkakan: Avengers: Age of Ultron. Vi snackar ordentligt om filmen – räkna med många urspårningar!
TV-snacket blir också matigt. Tove har sett dramaserien Outlander, och är lätt ambivalent inför den. Slutligen blir det också Westeros-rapport av Game of Thrones säsong 5 episod 3, "High Sparrow". Som vanligt spoilar vi sönder avsnittet.
Tack & förlåt!
Puss hej!
Avsnittet kan du lyssna på här eller ladda ner det som mp3:

HÄR hittar du avsnittet via RSS