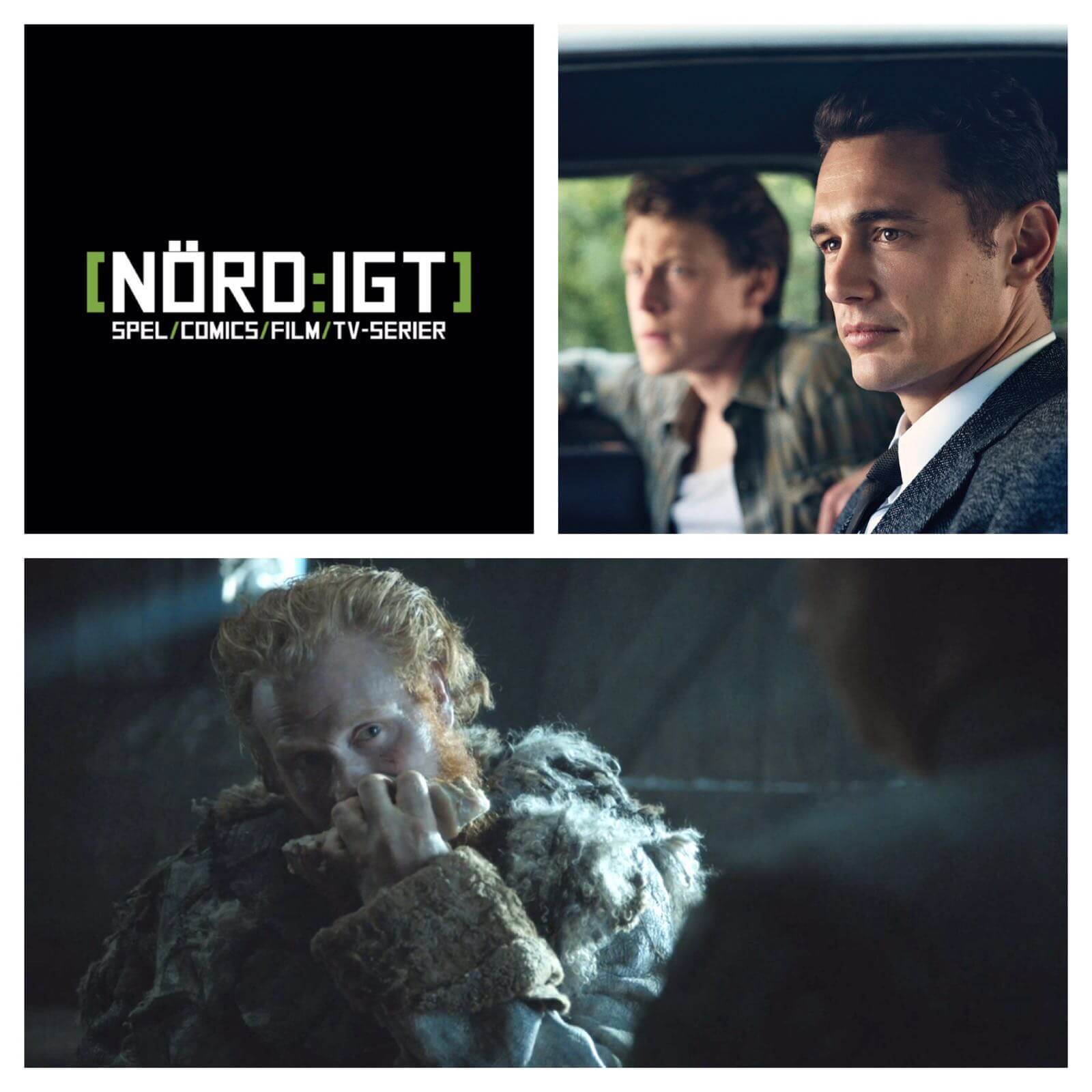 I avsnitt 144 gräver vi ordentligt i postsäcken, levererar en redig Westerosrapport och så har Niklas sett Stephen King-tv-serien 11.22.63.
Men panelen, bestående av Victor, Niklas, Jonas och Tove, inleder med att annonsera nästkommande livesänding! Närmare bestämt kommer vi att närvara på Lund Comedy Festival, humorfestivalen som anordnas av Anagram och vår nördvän Anders Jansson. 3 september 17:30 är vi på plats i Lund. All info om festivalen finns på dess hemsida: http://2016.lundcomedyfestival.com
Sedan öppnar vi postsäcken, och behandlar flertalet frågor om spoilers – och hur man undviker dem – samt mottar både tv- och boktips från lyssnare.
Niklas har sett Stephen King-tv-serien 11.22.63, som handlar om tidsresor och John F. Kennedy-mordet, och berättar om sina intryck.
Slutligen (1 timme in) blir det också en ny rapport från Westeros. Vi avhandlar avsnitt fyra i säsong sex av Game of Thrones, "Book of the Stranger". Som vanligt spoilar vi allt som har med Game of Thrones att göra under detta segment!
Tack och förlåt!
Puss Hej!
HÄR kan du lyssna på avsnittet via I LIKE RADIO.
HÄR kan du ladda ner det som mp3.
HÄR hittar du avsnittet via RSS