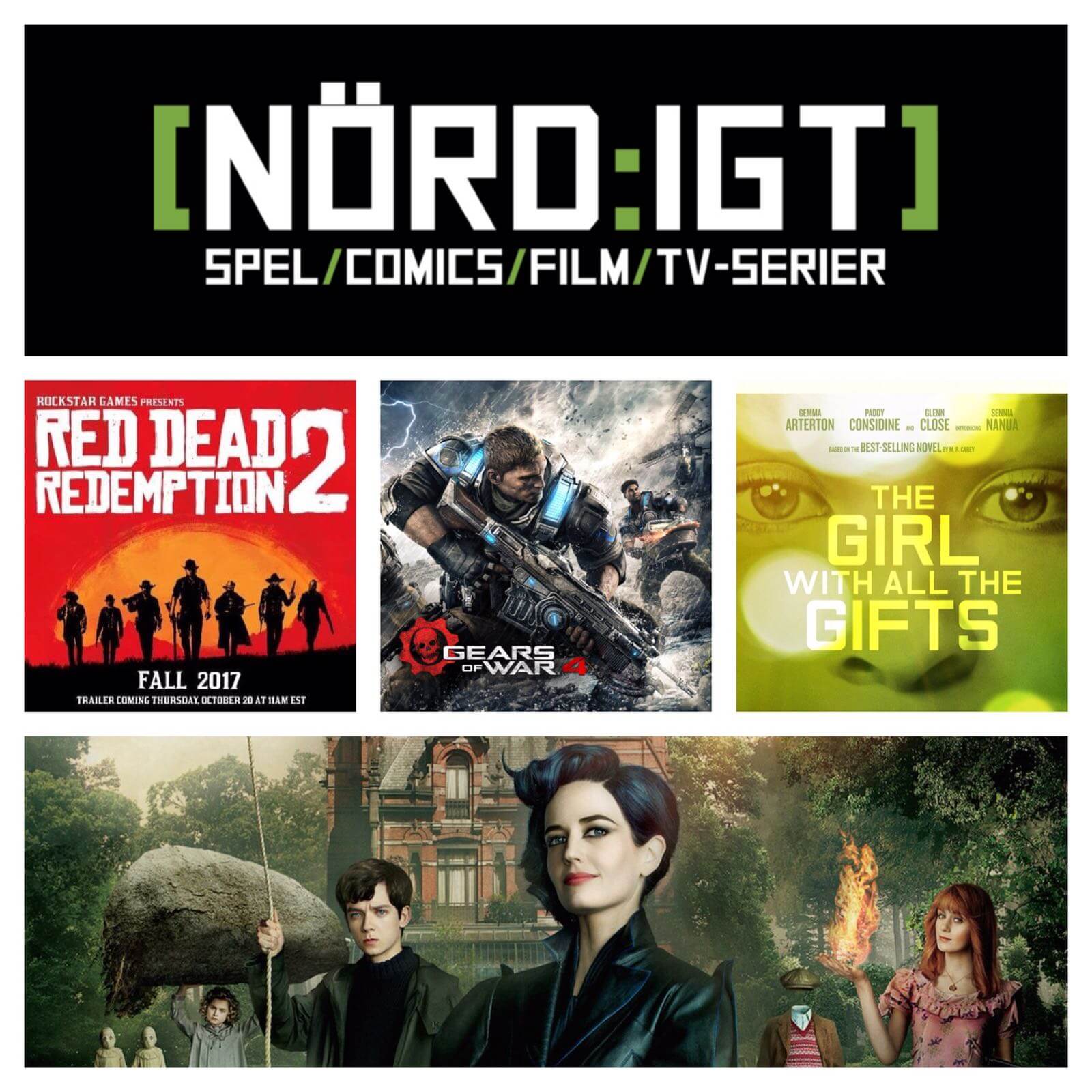 En nästintill fulltalig Nördigt-panel – okej, inte riktigt – intar studion denna vecka och tar en titt på det nördigaste som hänt i spel- och filmväg den senaste veckan.
Jonas, Niklas, Malin, Tove och Mats berättar först om exakt varför du bara måste åka till Comicon i år (spoiler: Nördigt live-panel!) och hur kul det var att delta i livestreamen Spelhjälpen, som i år drog in över 100.000 spänn till Ung Cancer.
I postsäcken denna vecka hittar vi mail om allt från vilken konsol som egentligen är den bästa så här i övergångsåldern, till frågor om hur vi egentligen vet allt vi vet. Om det sistnämnda kan vi väl bara säga att vi inte vet.
Malin har spelat Gears of War 4 och upptäckt ett lite mjukare, mer stämningsfullt Gears. Men ändå ett där motorsågsautomatkarbinerna får otaliga tillfällen att motorsåga sig igenom fiendehorderna. Vi hinner reagera lite på nyheten om att Red Dead Redemption 2 faktiskt är bekräftat också. Men givetvis inte till PC, till Mats stora förtret.
I filmsektionen tar vi oss an den episkt betitlade Miss Peregrine's Home for Peculiar Children, där Eva Green lever ut sina Groundhog Day-drömmar och Samuel L Jackson agerar komediskurk. Och givetvis har vi, eller åtminstone Niklas, kollat in heta The Girl With All The Gifts, om en zombiekatastrof där zombierna står i förgrunden? Och en snabbtitt på den nya trailern från Guardians of the Galaxy 2 leder till en utvikning om huruvida Disney aktivt uppmuntrar ett Erroll-Flynn-inspirerat pipskäggsmode eller inte.
Med en sista filosoferande diskussions om Marvels cinematiska universum säger vi så adjö för denna vecka och längtar tills vi får träffa serieskaparen Kim W Andersson nästa gång!
Tack & förlåt. Puss hej!
HÄR kan du lyssna på avsnittet via I LIKE RADIO.
HÄR kan du ladda ner det som mp3.
HÄR hittar du avsnittet via RSS