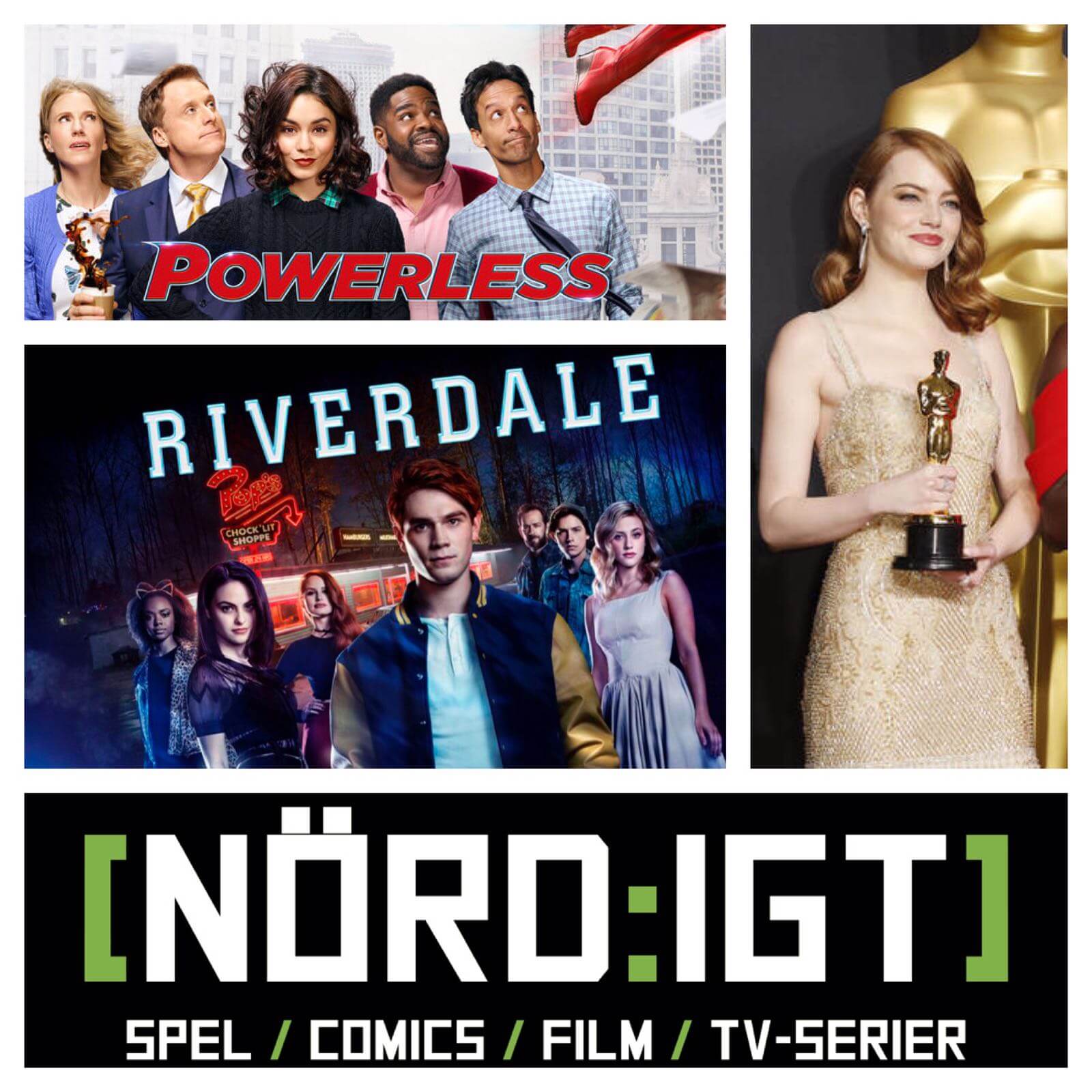 Oscarsgalan 2017 har gått av stapeln och veckans panel benar ut i den historiska fadäsen, pratar höjdpunkter och de bästa memesen. Sedan blir det TV-kavalkad, med två dokumentärer och två comics-adaptioner.
Men först peppar hälften av gänget – Peter och Tove – om rolig röstcasting inför kommande Mass Effect: Andromeda. Niklas och Jonas är lite mer svalt inställda.
Därefter blir det mycket Oscars-snack, som Niklas såg live. Givetvis går vi igenom det numera ökända Bäst Film-debaclet, pratar svenska pristagare, mer och mindre välförtjänta vinster och undrar också varför Mel Gibson är tillbaka i strålkastarljuset.
Efter en kort paus (ca en timme in) blir det dubbelt upp av personporträttsdokumentärer: Peter berättar om David Prouse (aka Darth Vader)-dokumentären I am Your Father, som har båda delar intressanta och lite pinsamma inslag. Jonas och Niklas har sett filmen om Leonard Nimoy, For the Love of Spock, som mer är en hyllningsfilm till Nimoy och Spock, snarare än en dokumentär om Star Trek.
Tove har å sin sida spanat in två TV-serier baserade på comics: DC-sitcomen Powerless, som tyvärr inte inleder starkt, och TV-adaptionen av Archie (Acke på svenska), Riverdale, som är överraskande bra.
Tack och förlåt!
HÄR kan du lyssna på avsnittet via I LIKE RADIO.
HÄR kan du ladda ner det som mp3.
HÄR hittar du avsnittet via RSS