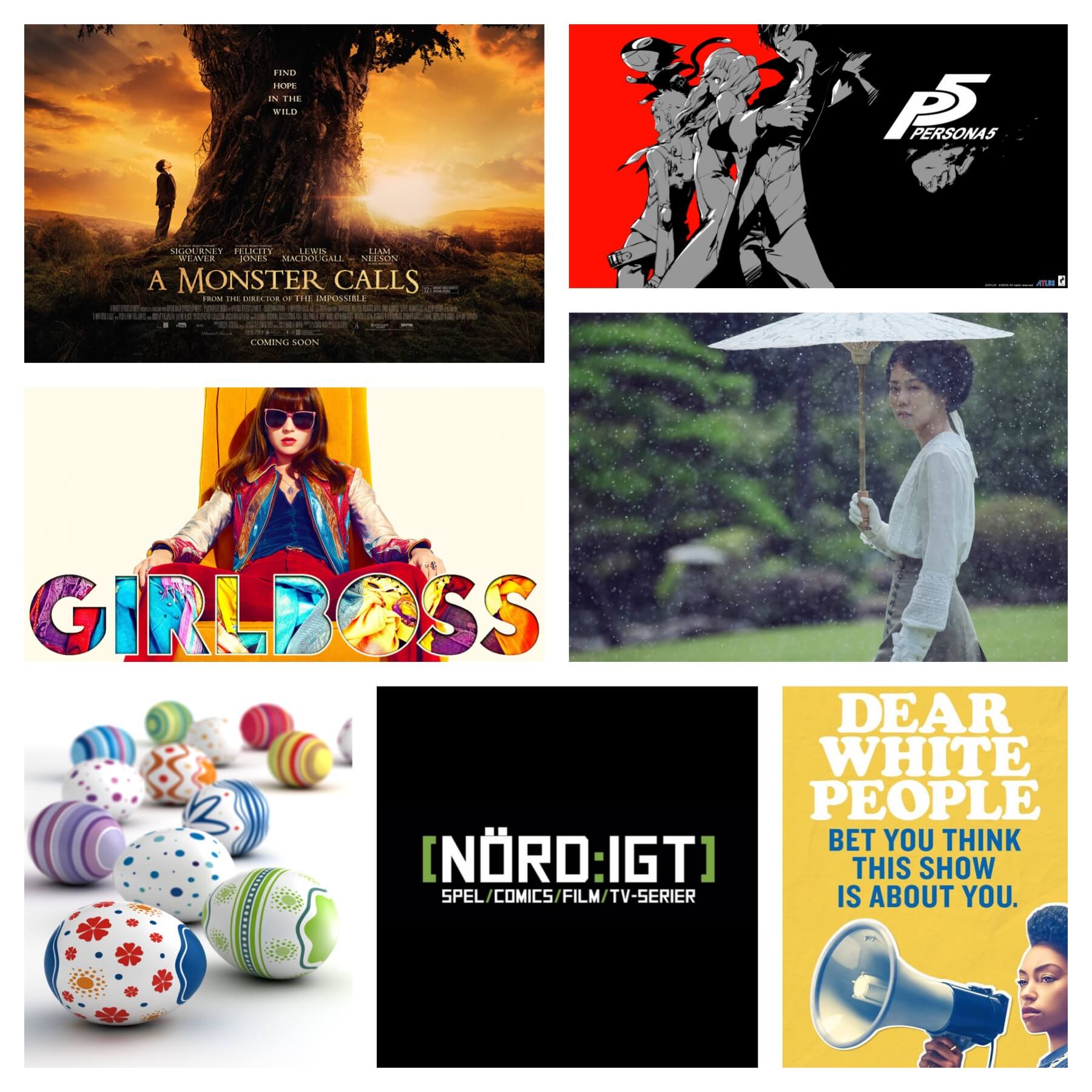 Ett Nördigt avsnitt som kommer ut på en onsdag för en gångs skull, känns som att det var ett tag sedan. Eller?

Veckans panel består av Malin, båda bröderna Berglöf och Victor.
Först ut så får Malin orera i två timmer om Persona 5, efter det så är Malin och Niklas oense om HBO-serien The Night Of och efter det så blir det några snabba recensioner av Netflix-serierna Dear White People, Thirteen Reasons Why och Girlboss.
Sisst men inte minst så pratar vi om Park Chan-Wook senaste film The Handmaiden och J. A. Bayonas A Monster Calls. En av dem är årets hittills bästa film!
Puss Hej!
HÄR kan du lyssna på avsnittet via I LIKE RADIO.
HÄR kan du ladda ner det som mp3.
HÄR hittar du avsnittet via RSS