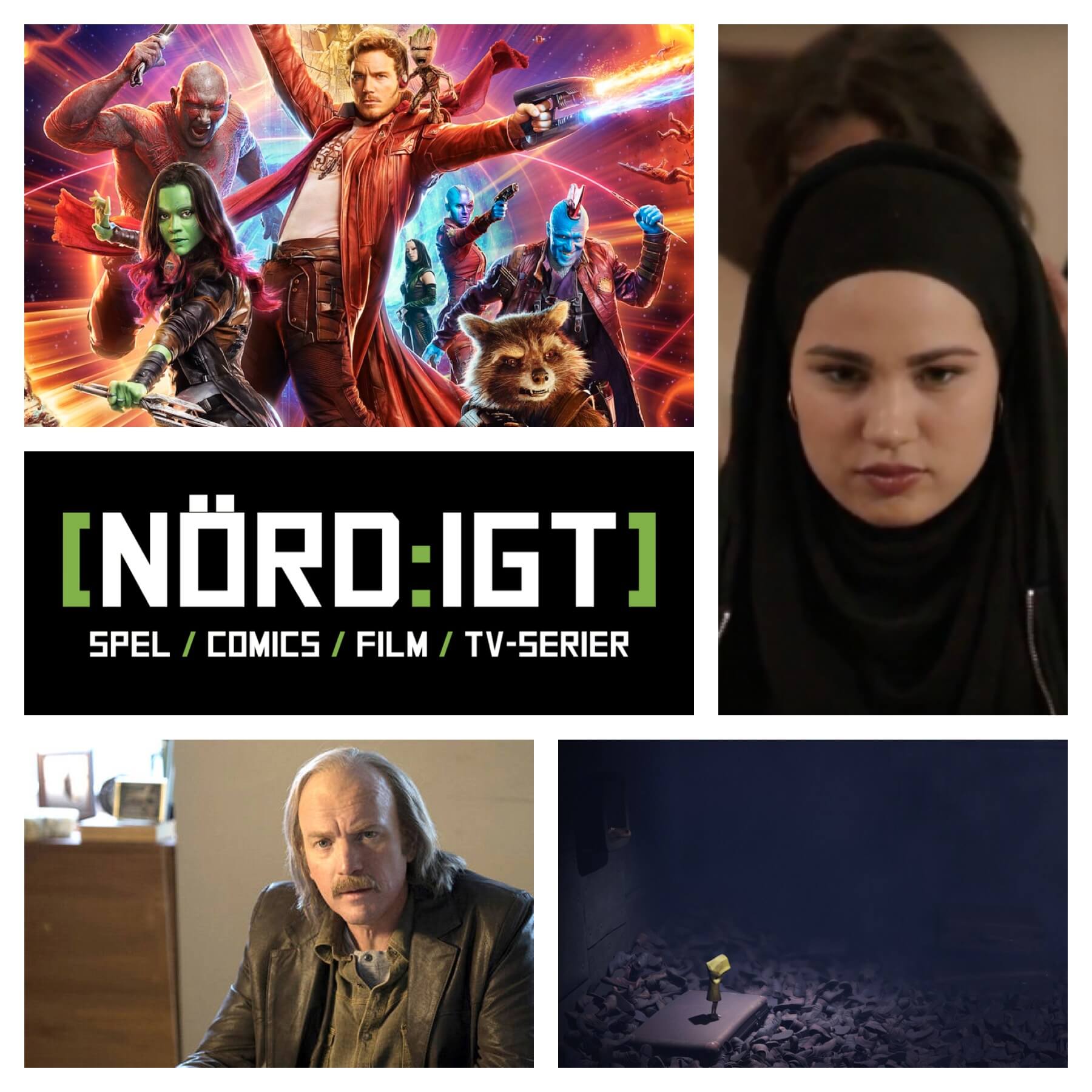 Vi är okej! Ledsen att veckans avsnitt dröjt – så pass att våra underbara lyssnare till och med börjat höra av sig och kolla om vi är okej. Det är vi… eller ja, du vet vi är som vi är. Orsaken till försening är som vanligt livet och logistiken.

Detta till trots lyckas i alla fall Peter få med sig båda bröderna Berglöf på en inspelning där Niklas i alla fall som hastigast hinner medverka en sväng.
Tillsammans snackar trion om det senaste, bioaktuella alstret i Marvels cinematiska universum – Guardians of the Galaxy Vol.2. Även om meningarna går isär en del verkar man ändå överens om att den är förbaskat kul och en värdig uppföljare, även om den kanske inte hinner handla om så mycket mer. Men ibland kan det räcka långt. Vi börjar som alltid så spoilerfritt vi kan, men spårar så småningom ut i ganska plot-centriska diskussioner om post-credit-scener och annat, så försök gärna se filmen innan du lyssnar!
Jonas hinner även snacka av sig om de nya säsongerna av såväl Fargo som Skam som han börjat avhandla de första avsnitten utav. Han verkar överlag nöjd med såväl Ewan McGregor x2 som favoriten Sana!
Avslutningsvis berättar Peter om sina intryck av fredagens spelsläpp Little Nightmares som utvecklats av svenska studion Tarsier och som vår självaste Tove Bengtsson jobbat med! Om du spelar det själv kan du hålla utkik efter hennes namn i eftertexterna!
SÅ! Närvaro markerad. Tack & Förlåt!
Puss Hej!
HÄR kan du lyssna på avsnittet via I LIKE RADIO.
HÄR kan du ladda ner det som mp3.
HÄR hittar du avsnittet via RSS