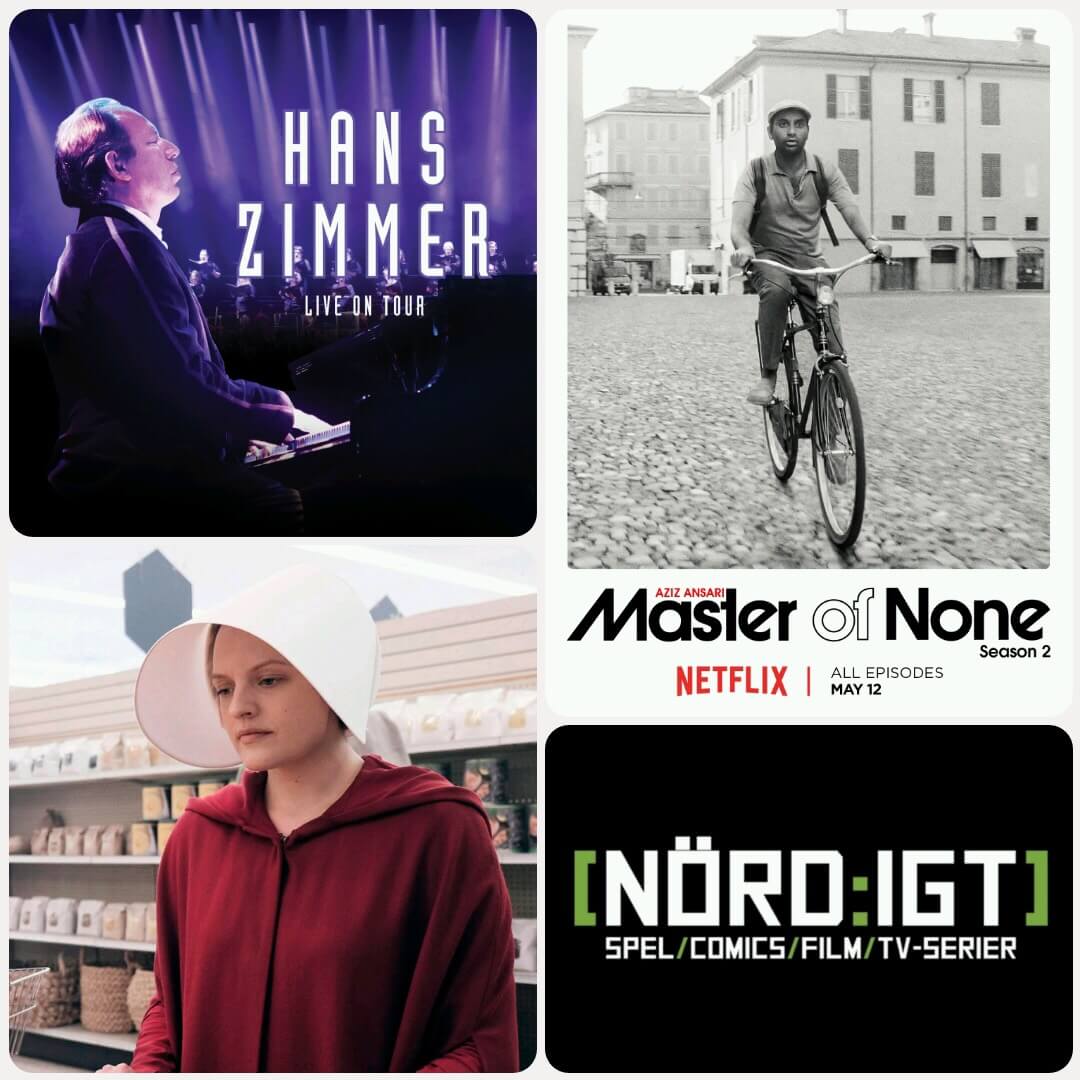 Vem kan motstå en riktigt härlig, binge-värd TV-serie? Inte vi. Därför går vi på djupet med två sådana denna vecka, plus lite annat smått och gott.

Panelen utgörs denna ny-onsdag (läs: torsdag) av Jonas, Niklas, Tove och Mats, som inleder veckans avsnitt med att gå igenom lite feedback från er lyssnare om förra veckans snack om American Gods.
Andra delen av avsnittet handlar om filmtrailers, eller rättare sagt en film- och en TV-trailer. Valerian and the City of a Thousand Planets har fått en ny trailer och vi tittar, häpnar och känner oss… ja, hurdå? Lyssna så får du reda på det. Dessutom har Game of Thrones nästa säsong blivit med trailer. Vi plockar ut guldkornen bland alla snubbar med svärd och Tove är nästan oanständigt pepp på den stundande sjunde säsongen av mastodontserien.
Slutligen ägnar vi oss åt lite binge-tittande. Vi har sett Aziz Ansaris mästerliga Master of None på Netflix och kan inte behärska oss när vi försöker förmedla exakt vad det är som gör andra (och för all del första) säsongen så otroligt sevärd. Tove och Mats har dessutom sett det som finns att se hittills av The Handmaid's Tale, en dystopisk serie baserad på Margaret Atwoods minst sagt dystra bok med samma namn. Hemsk är den, men är den hemskt bra? Det går vi igenom här. Trigger warning för att vi snackar en del om våldtäkt i detta segment, dock – vi sade ju att det var mörkt!
Mer än så blir det inte denna vecka, men det är gott så. Tack & Förlåt! Puss Hej!
HÄR kan du lyssna på avsnittet via I LIKE RADIO.
HÄR kan du ladda ner det som mp3.
HÄR hittar du avsnittet via RSS