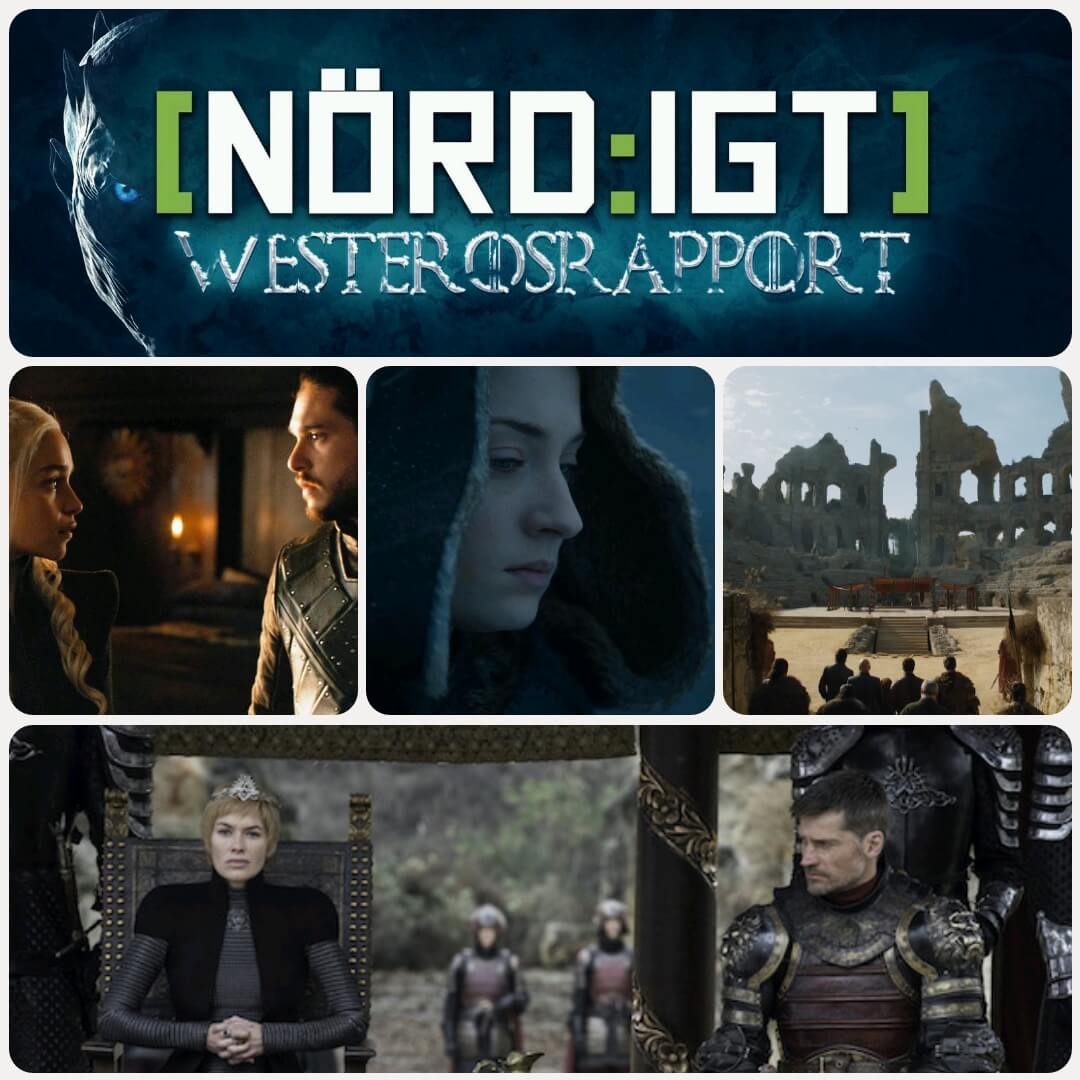 Sjunde och sista avsnittet av Game of Thrones, säsong sju är här! I drygt två timmar tjötar Jonas och Tove loss om finalen, "The Dragon and The Wolf"!

Det blir spekulativt värre i den här säsongsavslutningen – Jonas och Tove kör powerduo och risar, rosar, gissar vilt (?) om lore, karaktärernas (miss?)öden och uppenbara och mindre uppenbara svängar i handlingen.
Westerosrapporten är slut för den här säsongen, men förtrösta inte! Snart är vi tillbaka, och precis som vi nämnde i podden kommer snart t-shirts komma till försäljning inför Comic Con. Där kör vi som vanligt live, den 16 september!
Tusen tack för alla kommentarer och mejl vi har fått om Westerosrapporten!
Tack och Förlåt, Puss Hej!
HÄR kan du lyssna på avsnittet via I LIKE RADIO.
HÄR kan du ladda ner det som mp3.
HÄR hittar du avsnittet via RSS