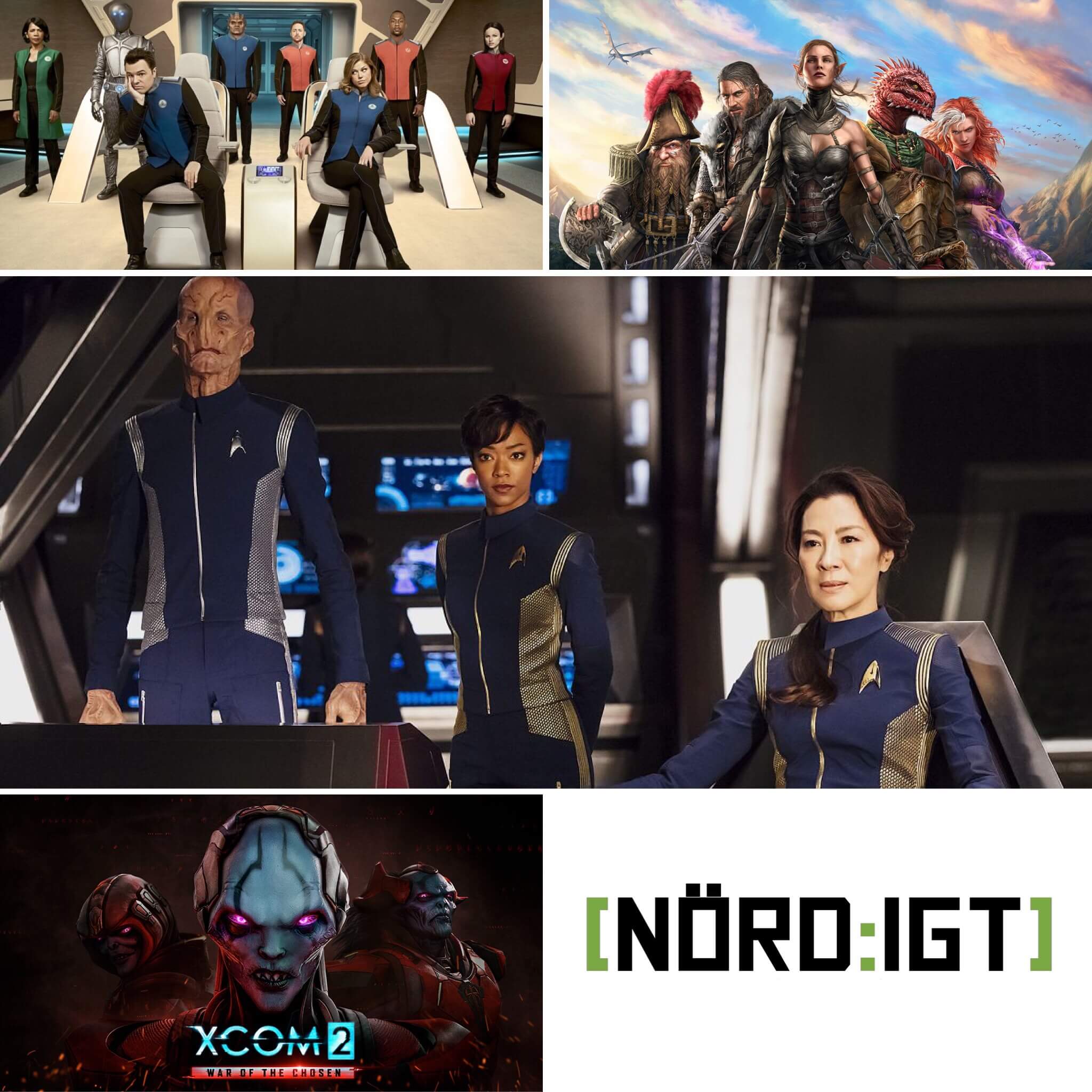 [NÖRD:IGT]-panelen i säsongens första "riktiga" avsnitt tar sig i rask takt an både tunga spel och tung TV.
De deltagande denna vecka är Jonas, Mats och Malin. Då mailskörden blev dålig ger vi oss – efter en snabb utvikning om exakt hur bra dagens streamingtjänster fungerar eller inte fungerar – direkt in på första delen: spel. Mats har spelat Xcom 2: War of the Chosen och upplyser dig om varför det än en gång är nödvändigt att lägga minst ett par veckor på Firaxis mästerverk. Malin berättar hur man kan och inte kan konversera med andra, eller (som hon visar sig föredra) sig själv, i Divinity: Original Sin 2.
TV-seriedelen handlar till en liten del om The Orville. Mats har kollat in Seth McFarlanes länge emotsedda komiska pastisch på Star Trek, men hittar inte riktigt det han väntat sig. Och därefter dyker vi in i avsnittets själva kött och potatis: ett ingående snack om exakt vad vi egentligen tycker om Star Trek Discovery, som haft premiär på Netflix i veckan. Utan att spoila alltför mycket kan vi avslöja att vi inte ställer oss på samma sida som fraktionen "rasistiska sexister". Lyssna om du vill veta mer, vi lovar att nästan inte spoila. Åtminstone inget viktigt. Tror vi.
Nästa vecka blir det andra bullar. Puss Hej!
HÄR kan du lyssna på avsnittet via I LIKE RADIO.
HÄR kan du ladda ner det som mp3.
HÄR hittar du avsnittet via RSS