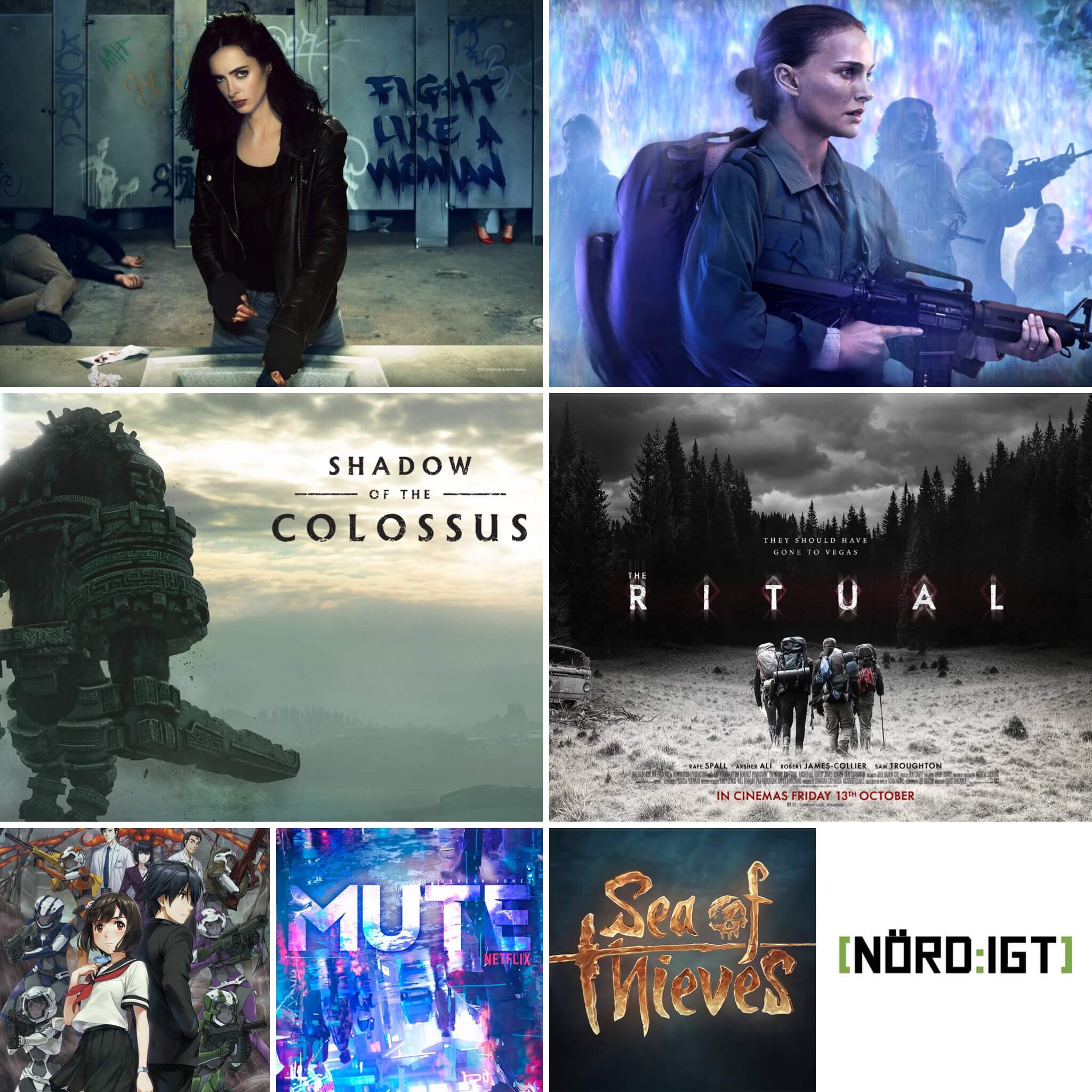 [NÖRD:IGT] har gästpaus – denna vecka tar sig panelen an lite av den backlog som våra underbara gäster har resulterat i.

Mats, Niklas och Vanne går igenom vad de tror om kommande Avengers-filmen samt Deadpool 2 efter att ha sett trailers till båda. I filmsegmentet hinner vi dessutom med livliga diskussioner av huruvida Annihilation, Mute, The Ritual och Coco förtjänar att förlänas en säl vardera eller inte.
Spel har vi också spelat. Mats snackar Sea of Thieves, som äntligen, äntligen har släppts och som han svårligen kan sluta spela ens för att gå på muggen eller äta – men håller det i längden? Alla i panelen har spelat Shadow of the Colossus, fast i helt olika versioner, så vi gör vårt bästa för att bedöma om den senaste verkligen är den bästa.
Lite TV hinner vi med i slutet, Jessica Jones får en preliminär bedömning, och Vanne berättar varför Aico Incarnation är värt att se, åtminstone som diskbänksserie. Därefter leder ett villospår oss ut i manga- och animedjungeln, så lyssnar du till slutet får du en mängd oumbärliga tips på vad du bör se och inte se, från vår barn-utmattade anime-expert!
Tack och förlåt! Puss Hej!
HÄR kan du lyssna på avsnittet via I LIKE RADIO.
HÄR kan du ladda ner det som mp3.
HÄR hittar du avsnittet via RSS