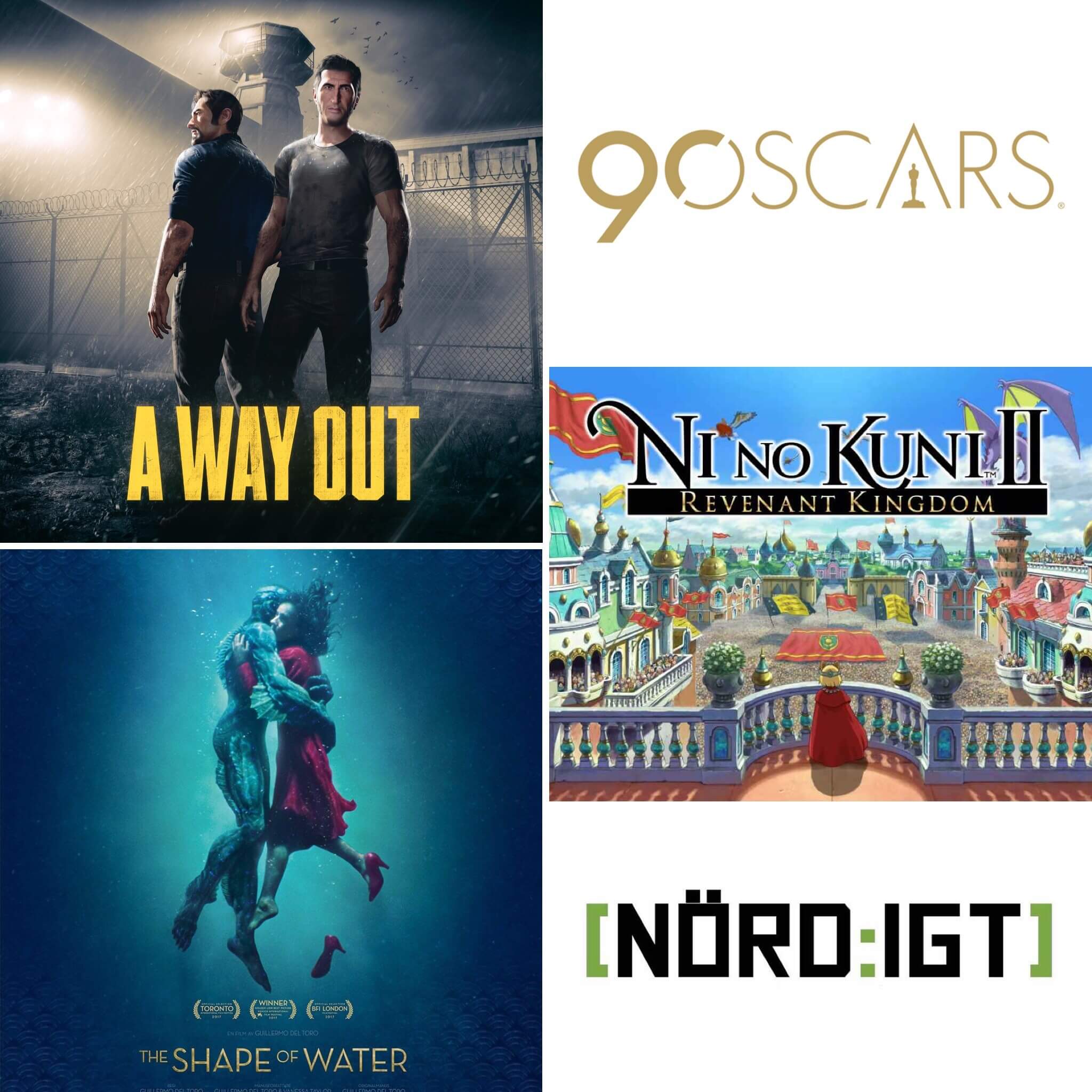 Denna vecka består panelen av The Söderlöfs! Eller The Castelöfs kanske är mer korrekt!
Malin har spelat Josef Fares senaste spel A Way Out och hon tipsar även om det söta men lite brutala Lemmings liknande spelet Life Goes On: Done to Death. Bröderna Berglöf har spelat Ni No Kuni II: Revenant Kingdom.
I filmdelen så pratas det om Guillermo del Toros senaste film The Shape of Water. Panelen går även igenom vad dem tyckte om den 90:e Oscarsgalan.
Tack och förlåt! Puss Hej!
HÄR kan du lyssna på avsnittet via I LIKE RADIO.
HÄR kan du ladda ner det som mp3.
HÄR hittar du avsnittet via RSS