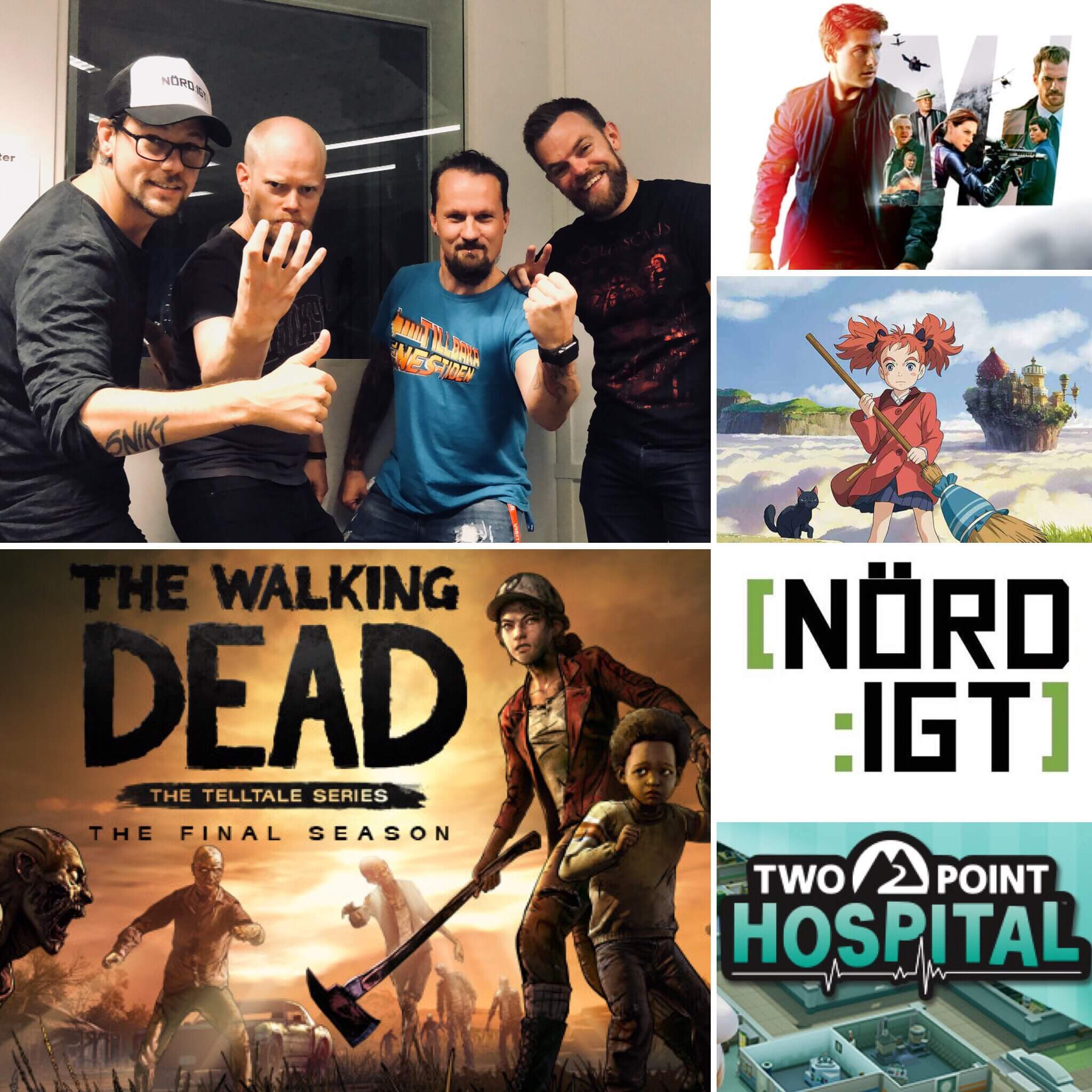 Puss & hej igen! Nu är vi tillbaka!
I första avsnittet efter sommaruppehållet gästas vi av Tobias Wigstrand som ligger bakom YouTube-kanalen Tillbaka till NES-tiden där han sedan ett par år tillbaka lagt upp videos på när han spelar 8-bitarsspelen från sin barndom tillsammans med sin son.
Sista avsnittet gick nyligen upp och nästa steg för Tobias är att ge ut samtliga 3 säsonger på Blu-ray, vilket han nu dragit igång en Kickstarter för att förverkliga. Kolla in och stötta den gärna HÄR!
Senare i podden avhandlar Niklas också ett häng filmer han hunnit se under sommaren, bland annat Ocean's 8, Mission Impossible: Fallout och Hereditary.
Avslutningsvis tipsar Jonas om två spel, dels sista installationen i Telltales långkörare med Clementine – The Walking Dead: The Last Season samt smågulliga, roliga simulatorn Two Point Hospital.
Peter bidrar mest med glada tillrop och med att utse GOTY redan innan det släpps (på fredag) samt med att skamlöst plugga livepodden som går av stapeln 15 september på Comic Con Sthlm där du dessutom kan införskaffa en [NÖRD:IGT]-truckerkeps!
Hurra för hösten och kul att vara tillbaka i era öron! Tack & Förlåt, Puss Hej!
HÄR kan du lyssna på avsnittet via I LIKE RADIO.
HÄR kan du ladda ner det som mp3.
HÄR hittar du avsnittet via RSS