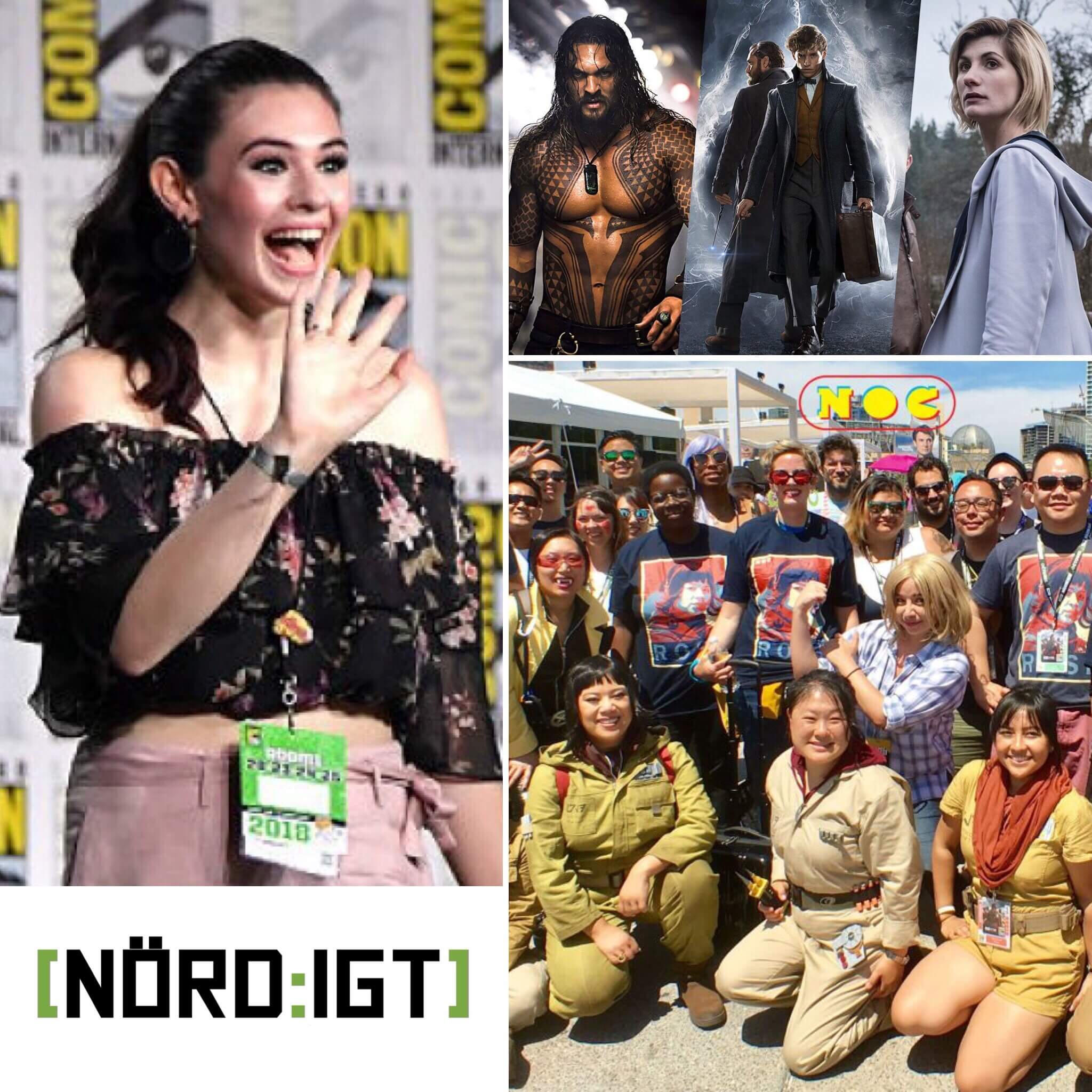 Tillfälligt avbrott i avbrottet, här kommer ett stekhett bonusavsnitt!
Denna orimligt heta sommardag samlas Niklas, Peter och Mats kring mikrofonerna för att ge dig ett specialavsnitt. Ja, vi vet att vi har semester, men vi var helt enkelt tvugna att snacka lite med dig, kära lyssnare, om San Diego Comic-Con 2018 och allt kul, bisarrt och spännande vi sett därifrån. Vi snackar om Doctor Who, Shazam, Fantastic Beasts 2, Alita Battle Angel, Spider-Man: Into the Spider-Verse, Venom, Jay and Silent Bob Reboot, The Predator, Deadpool 2, Glass, Marvel Rising: Initiation, Night Flyers, Deadly Class, Titans, Buffy-rebooten, The Orville, Star Trek: Discovery, Iron Fist, The Gifted, Cloak & Dagger, Disenchantment, Marvel Digital Online Comics, Supergir, Castle Rock, The Clone Wars och Star Wars: Resistance. För att bara nämna några. Och det tar nästan en timme innan Peter nämner att han minsann besökte San Diego Comic-Con för några år sedan!
Tack och förlåt! Puss Hej!
HÄR kan du lyssna på avsnittet via I LIKE RADIO.
HÄR kan du ladda ner det som mp3.
HÄR hittar du avsnittet via RSS