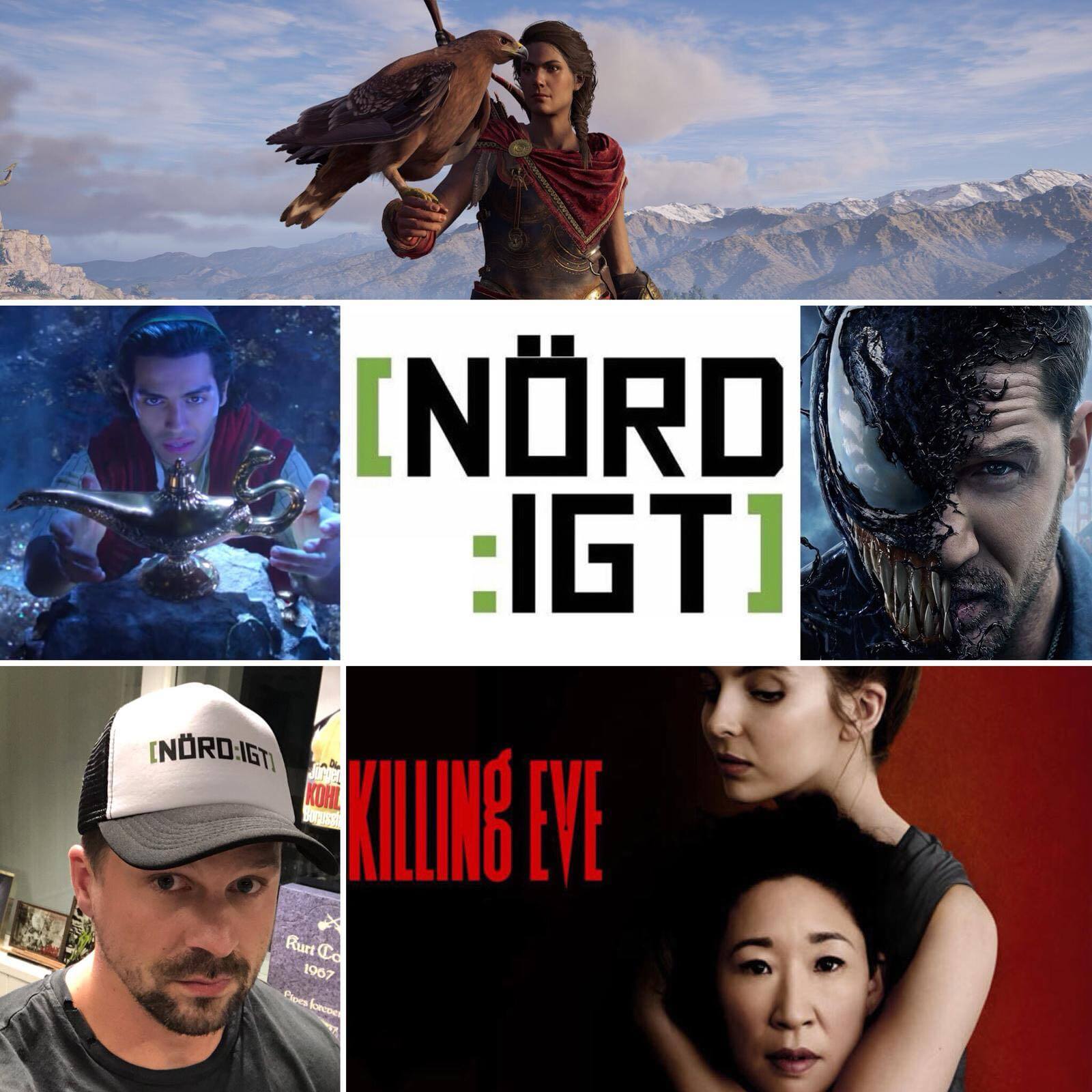 Fitnessprofilen och supernörden Mikael Hollsten gästar podden, och vi snackar fanservice, Star Wars, Final Fantasy, Venom och mycket mer!
Jonas, Peter, Vanne och Tove ingår i veckans panel, och vi börjar med att bena ut hur Mikaels intåg i nördvärlden gick till. Vi går igenom hans gejmande, från Super Metroid till World of Warcraft: Vanilla (och Tove jublar när vi kommer in på Final Fantasy VII). Star Wars: The Last Jedi fortsätter att skapa debatt, och så även i detta avsnitt, vilket leder oss in på en större diskussion om fanservice.
Vidare i podden så hyllar Mikael och Tove den nya BBC-tv-serien Killing Eve. Jonas, Vanne och Mikael ger sedan sina, betydligt svalare, intryck av senaste Marvel-filmen Venom.
Tove har också hunnit att spela det Bioware-liknande Assassin's Creed-spelet, Assassin's Creed Odyssey.
Slutligen myspratar vi också om Aladdin-teasertrailern.
Tack & Förlåt, Puss Hej!
HÄR kan du lyssna på avsnittet via I LIKE RADIO.
HÄR kan du ladda ner det som mp3.
HÄR hittar du avsnittet via RSS