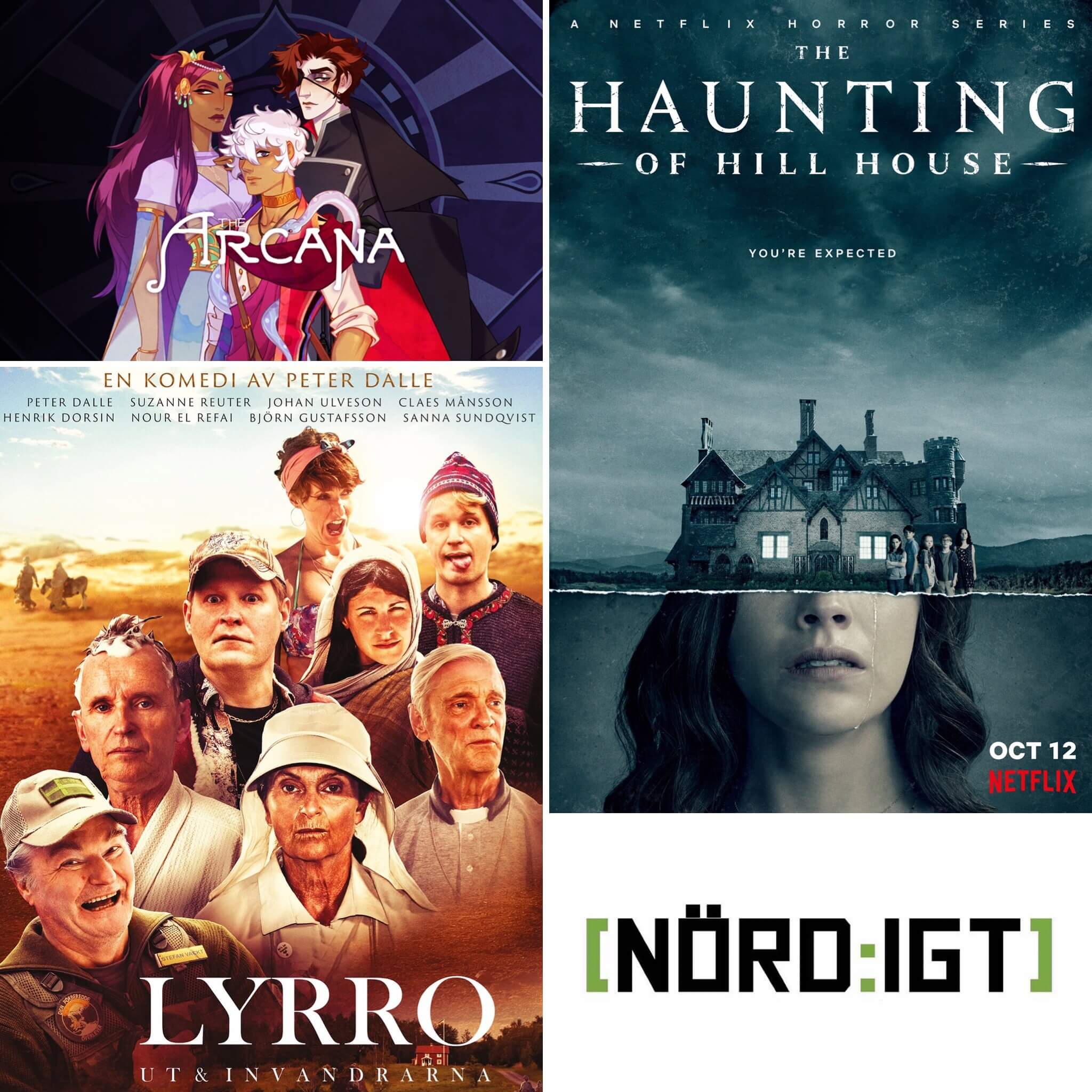 Likt Batman & Robin, chips & dip, rom & cola så är alla goda ting två. Nörd:igt ger dig denna vecka en pod med Malin och Jonas
Malin har varit i Japan och gjort allt man ska göra samt varit otrevlig(!?) mot lokalbefolkningen. Som alla vet spelar man mobilspel när man är på resande fot och det har Malin gjort. Närmare bestämt romance/fantasy-spelet The Arcana.
Malin har också hunnit se Netflix nya skräckserie The Haunting of Hill House. Det är en serie som överraskar och som gör något nytt men en förutsägbar genre. Malin är kär och rädd…mest rädd.
Jonas har varit på bio och sett Yroll-gängets nya sketchfilm Lyrro – Ut & Invandrarna. Efter att ha gått igenom den svenska humor historien så konstateras att Peter Dalle var bättre förr.
Duon hinner också prata Guillermo del Torros Pinocchio, Wonder Woman 1984 och Read Dead Redemption 2
Tack & Förlåt, Puss Hej!
HÄR kan du lyssna på avsnittet via I LIKE RADIO.
HÄR kan du ladda ner det som mp3.
HÄR hittar du avsnittet via RSS