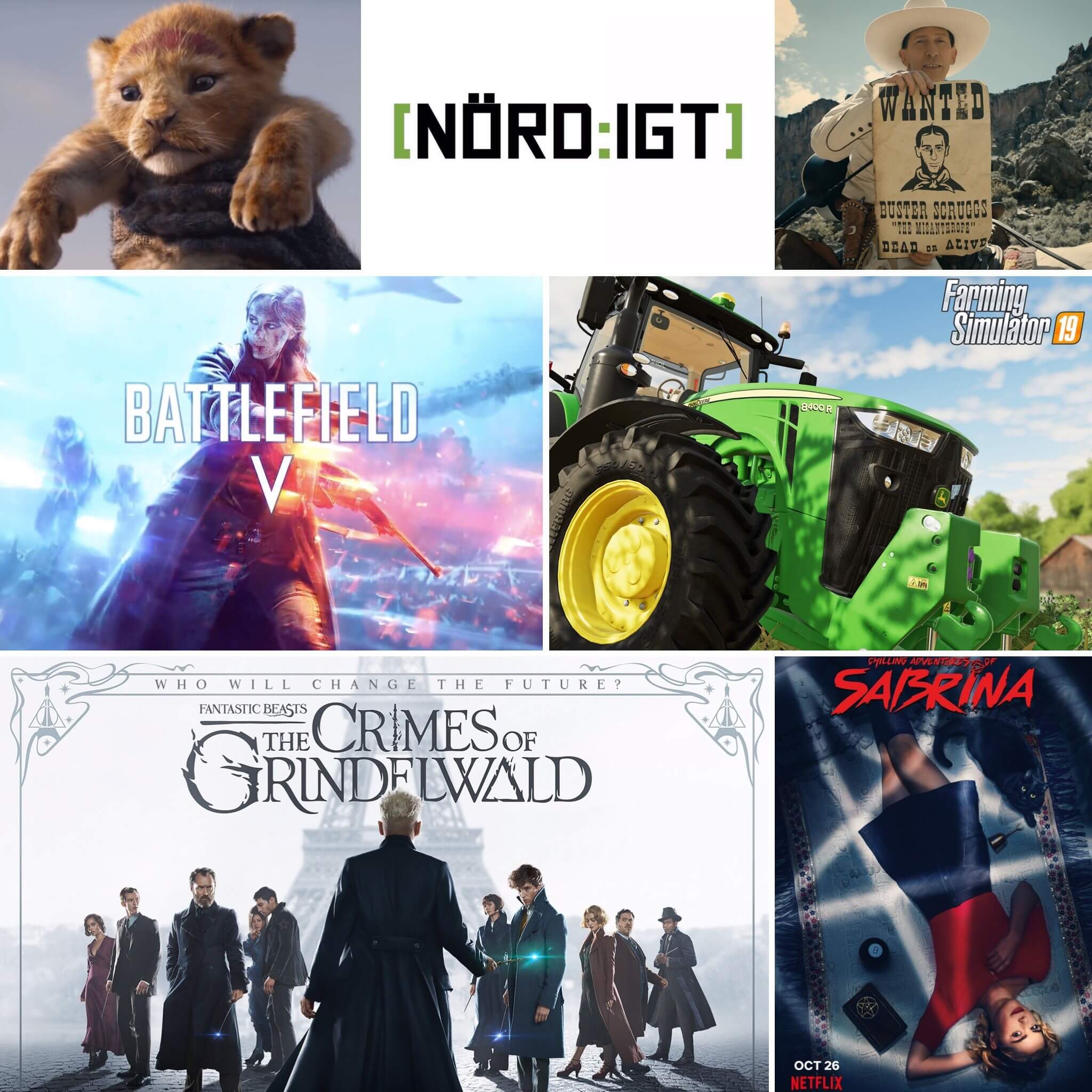 Vi täcker exakt alla våra kategorier i denna veckas pod-episod, inspelad i ett fryskallt Stockholm.
Tre personer trotsar kyla, snålblåst och drivor av ihjälfrusna isbjörnar på gathörnen för att ses och snacka lite nördkultur: Tove, Mats och Niklas. Nyhetssvepet blev en sådan succé när Jonas gjorde det, att Tove har förberett ett sådant även denna vecka, med godbitar från filmvärlden, spindelrelaterade animerade serier samt Londons rufshårige före detta borgmästare Boris Johnson. I tät följd tar vi oss sedan an The Ballad of Buster Scruggs och Fantastic Beasts: The Crimes of Grindelwald – två väldigt olika filmer, som Niklas ger välförtjänt beröm eller kängor där sådana är lämpliga.
Tove har tagit sig igenom hela Chilling Adventures of Sabrina, och rapporterar huruvida Mats präl, eller preliminär-säl, var motiverad. Vi ska inte spoila, men Tove var inte ett lika gigantiskt fan av originalserien som Mats, för att uttrycka det milt, så det blir intressant att höra hennes perspektiv på nystarten. Och till slut berättar Mats hur det känns att spela det tionde (elfte? tolfte?) Battlefield-spelet, förvirrande nog döpt till Battlefield V. Fem, alltså. Men det han tillbringat mest tid med, till och med på bekostnad av det episka Red Dead Redemption 2 (eller som vi föredrar att kalla det, Westworld The Game), är så klart Farming Simulator 19. Allt om det, och eventuella farmarsälar i slutet av avsnittet.
Tack & Förlåt, Puss Hej!
HÄR kan du lyssna på avsnittet via I LIKE RADIO.
HÄR kan du ladda ner det som mp3.
HÄR hittar du avsnittet via RSS