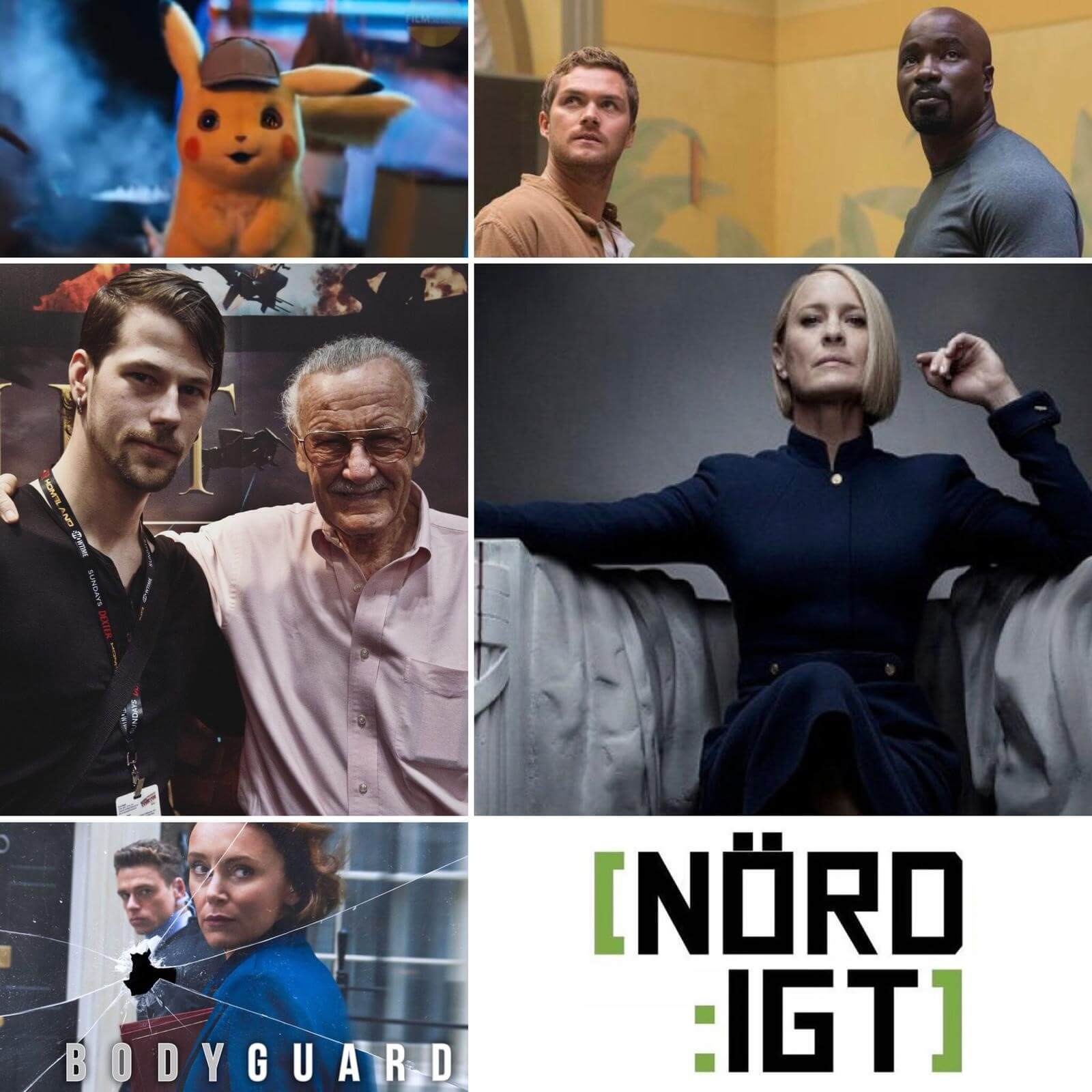 Stan Lee har gått ur tiden, och vi hyllar hans enorma gärning för nördkulturen. I övrigt fokuserar vi TV, med Disney+ och sista säsongen av House of Cards, bland annat.
Jonas tar först oss igenom veckan stora nyheter. Hetaste potatisen just nu är Disneys kommande streamingtjänst, Disney+, och det massiva paket nya tv-serier som de under veckan har utannonserat (Tove och Peter gläds åt Marvel's Loki-serie, Niklas inte så värst). Vi diskuterar huruvida Disneys köp av Fox kommer till stånd, och hur det blir med streamingkanalen Hulu i så fall. Hur som helst kan vi räkna med att Disney+ blir en stor utmanare bland streamingtjänsterna.
Vi uppehåller oss förstås vid Stan Lee, som nyligen har gått bort. Peter, framförallt, berättar om vad Stan Lee har betytt för honom personligen och för både serietidnings- och populärkulturen i stort. Stan, du saknas oss och tack för allt!
Vidare så blir det mycket TV. Peter har sett de andra (och avslutande) säsongerna av Luke Cage och Iron Fist, och vi spekulerar i om vi eventuellt kommer få se karaktärerna i serierna dyka upp någon annanstans? Tove har sett den sjätte och sista säsongen av House of Cards, och berättar hur upplösningen kommer till stånd med endast Robin Wright vid rodret (milda spoilers). Slutligen så har Tove också sett den brittiska, politiska thrillerserien Bodyguard, med självaste Robb Stark (Richard Madden) i huvudrollen.
Tack & Förlåt, Puss Hej!
HÄR kan du lyssna på avsnittet via I LIKE RADIO.
HÄR kan du ladda ner det som mp3.
HÄR hittar du avsnittet via RSS