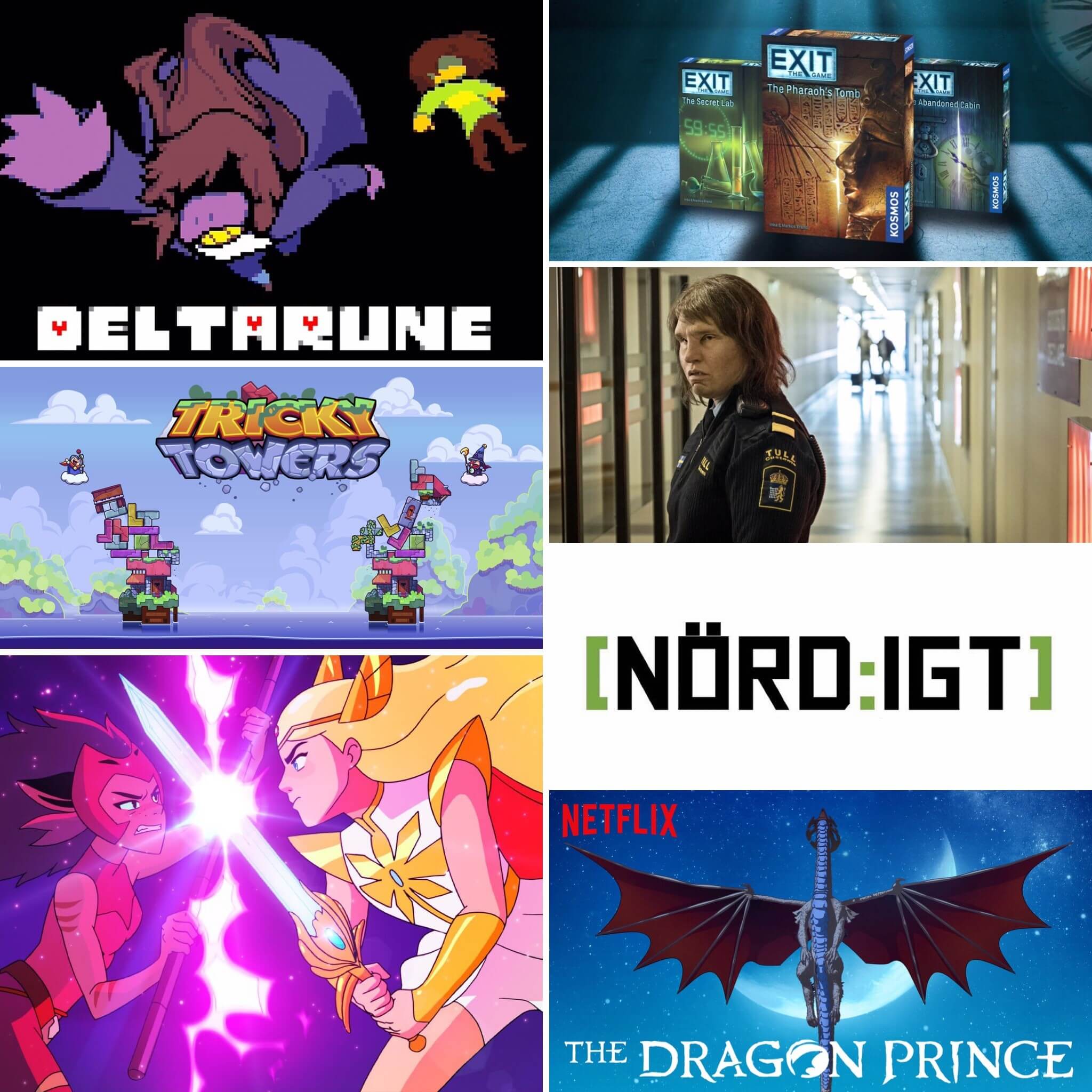 I årets sista avsnitt är det bara Malin och Niklas som trotsat kylan och tagit sig till inspelningen.
Niklas har inte hunnit med att se eller spela något nytt sedan han var med senast. Malin å andra sidan har hunnit med en hel del sedan senaste gången hon belönade podden med sin närvaro.
Malin har bland annat sett, första säsongen av Netflix reimagining av She-Ra, första säsongen av Avatar The Last Airbender-skaparnas nya Netflix-serie The Dragon Prince och så har hon även sett den svenska långfilmen Gräns som är baserad på en novell av John Ajvide Lindqvist.
I speldelen berättar Malin om indieutvecklaren Toby Fox's nya spel Deltarune som är en uppföljare till Undertale. Malin har även spelat en hel del Tricky Towers som är perfekt, om än något frustrerande, att spela när man väntar på att maten ska bli klar.
Utöver detta så berättar Malin om Escape Room-spelet Exit och hon och Niklas pratar även lite snabbt om det massiva brädspelet Gloomhaven och den andra utgåvan HP Lovecraft spelet Mansion of Madness.
Det var allt för i år. Så ha en god jul och ett gott nytt år, så hörs vi igen i januari!
Tack & Förlåt, Puss Hej!
HÄR kan du lyssna på avsnittet via I LIKE RADIO.
HÄR kan du ladda ner det som mp3.
HÄR hittar du avsnittet via RSS