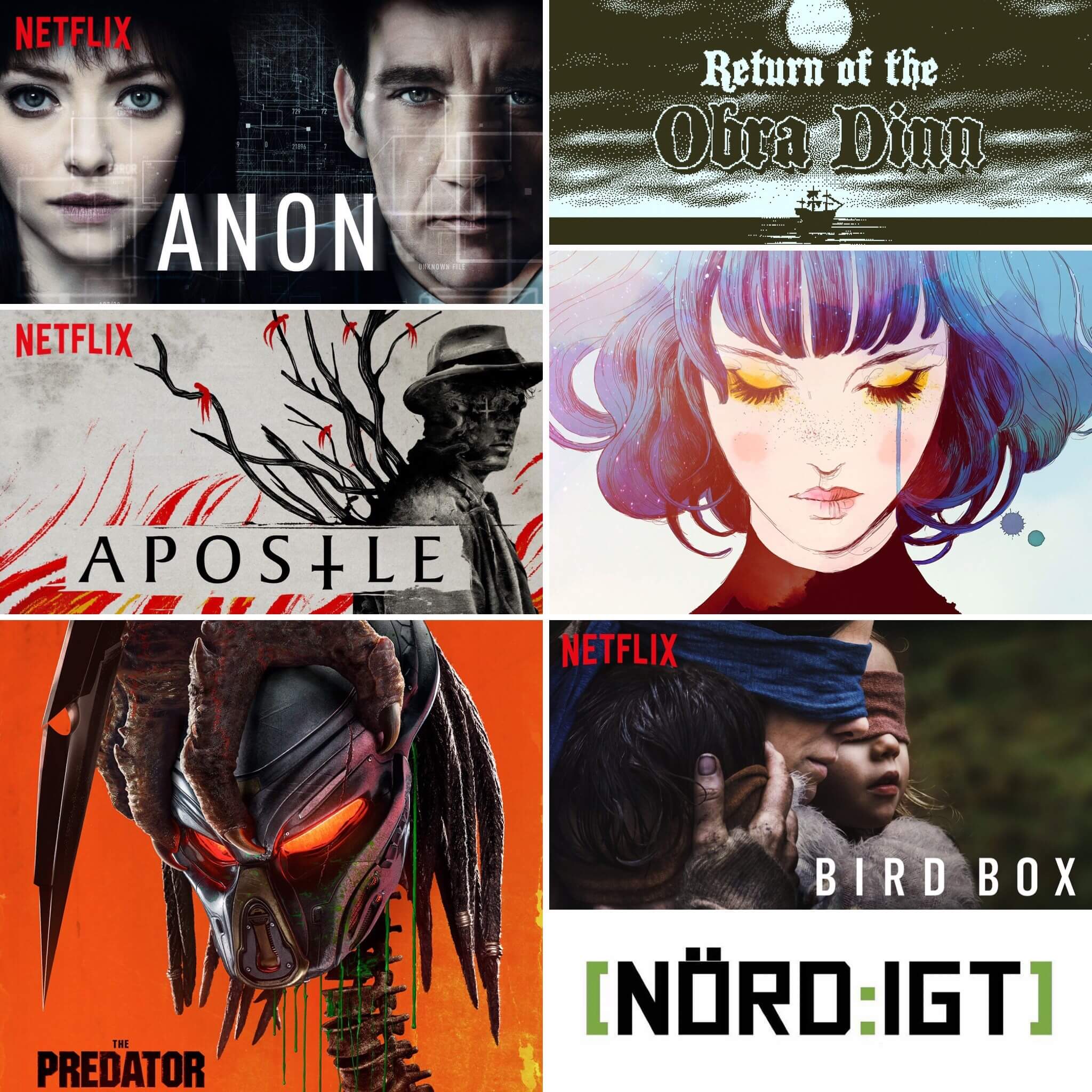 Veckans panel består av Jonas, Malin och Niklas.
I veckans avsnitt river Malin av sin NOTY 2018, hon har även spelat indiespelen Gris och Return of the Obra Dinn. Niklas har spenderat julen med att kolla på ett gäng av Netflix egenproducerade filmer: Anon, Apostle och Bird Box. Niklas har även sett den Shane blacks The Predator.
Vi ger även våra intryck av första trailern för Spider-Man: Far from Home och en hel del annat.
Tack & Förlåt, Puss Hej!
HÄR kan du lyssna på avsnittet via I LIKE RADIO.
HÄR kan du ladda ner det som mp3.
HÄR hittar du avsnittet via RSS