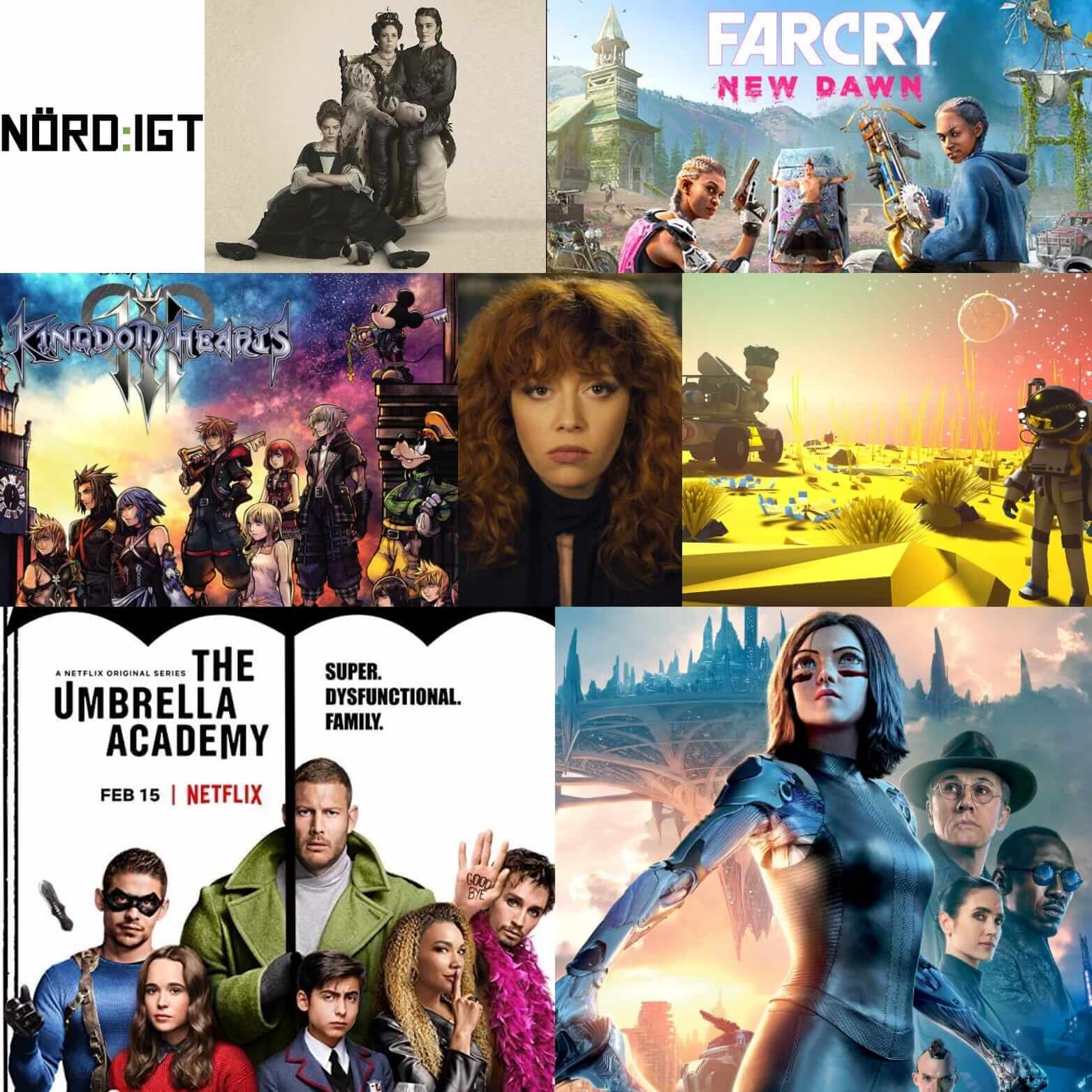 En månghövdad panel diskuterar allt mellan himmel och jord, samt lite till denna vecka
Tove, Niklas, Jonas, Peter och Mats har lyckats samlas denna gång – är det den mest kompletta uppsättningen vi haft sedan Comicon? Jonas nyhetssegment är så klart med, och när diskuterar vi bland annat den nyligen utannonserade Marvel-döden samt att Razer lagt ner sin relativt nya, egna spelbutik. Och kan James Bond verkligen fylla 25 filmer redan? Men allt är inte mörker – lyssna för att få lite mer upplyftande innehåll till livs.
Mer lyssnarmejl har vi också fått, vilket vi uppskattar! Och därefter kastar vi oss raskt in i spelens underbara värld. Jonas har spelat Far Cry: New Dawn (ett färggladare, men dystrare Far Cry), Mats har spelat Astroneer (ett rundare, rymdigare Minecraft) och Tove har spelat Kingdom Hearts 3 (mer Disney än du någonsin vågat drömma om.
I TV-segmentet tar vi en närmare titt på The Umbrella Academy, som är så till den grad marknadsför att det till och med pryder en husvägg i Stockholm – men hur bra är det, egentligen? Mats har även tittat på den märkliga Russian Doll, och ger oss en kort rapport.
Och så film, där Tove berättar exakt varför den minst kända brittiska drottningen är värd att titta på i The Favourite, och Niklas berättar varför det kanske inte är lika angeläget att se Alita: Battle Angel.
Puss hej!
HÄR kan du lyssna på avsnittet via I LIKE RADIO.
HÄR kan du ladda ner det som mp3.
HÄR hittar du avsnittet via RSS