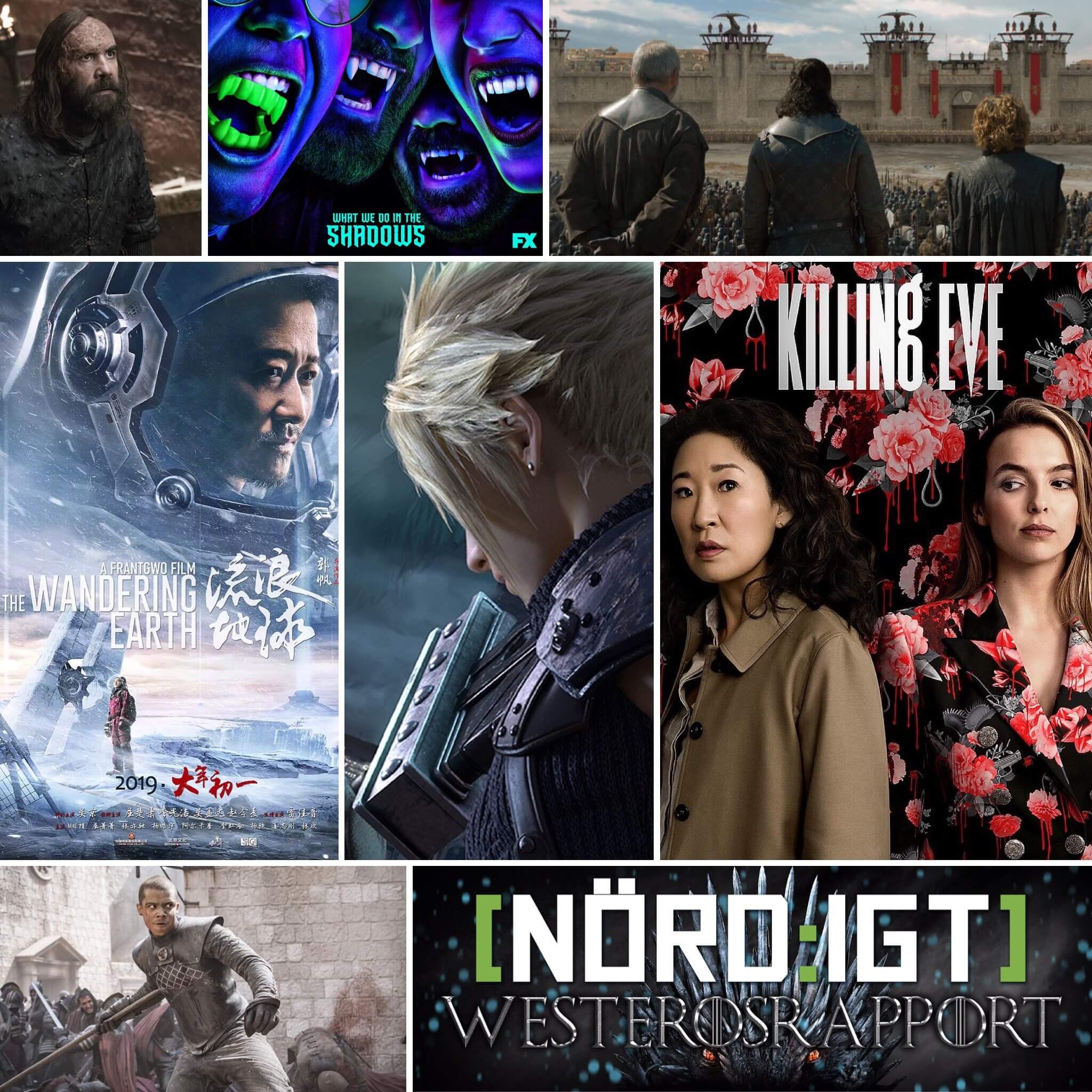 Det blir mycket tv, lite speldiskussioner, en kinesisk storfilm och den näst sista Westerosrapporten någonsin i veckans avsnitt.
Jonas, Niklas och Tove håller i trådarna denna vecka, och Jonas börjar med en sedvanlig nyhetsuppdatering. Netflix har avslöjat säsongsstart och innehåll för Mindhunters (till allas förtjusning), och även utannonserat att de kommer till E3!
Angående just E3 siar vi att mer detaljer kommer att släppas kring Final Fantasy VII-remaken, som det efter två års tystnad, släpptes en trailer till i dagarna.
Vi diskuterar också EA:s ändrade lanseringsstrategi, samt att Game of Thrones-skaparna Benihoff & Weiss kommer att regissera nästa Star Wars-film.
Innan vi byter ämne så berättar Jonas lite om sina upplevelser av ComicCon Göteborg, som han besökte i helgen och höll panelsamtal på.
Det blir mer tv, då Tove har sett säsong två av thrillerserien Killing Eve, samt tv-serieversionen av vampyrkomedien What we do in the Shadows.
Niklas och Jonas har även sett den kinesiska blockbustern The Wandering Earth – den dyraste kinesiska filmen någonsin.
Sist blir det den näst sista Westerosrapporten någonsin – och här har vi verkligen mycket att säga – av Game of Thrones, säsong åtta, avsnitt fem, "The Bells".
Veckans boktips på Storytel är alla tre supernördklassikerna i The Lord of the Rings, dvs Sagan om Ringen-serien, av J.R.R. Tolkien.
Puss hej!
HÄR kan du lyssna på avsnittet via I LIKE RADIO.
HÄR kan du ladda ner det som mp3.
HÄR hittar du avsnittet via RSS