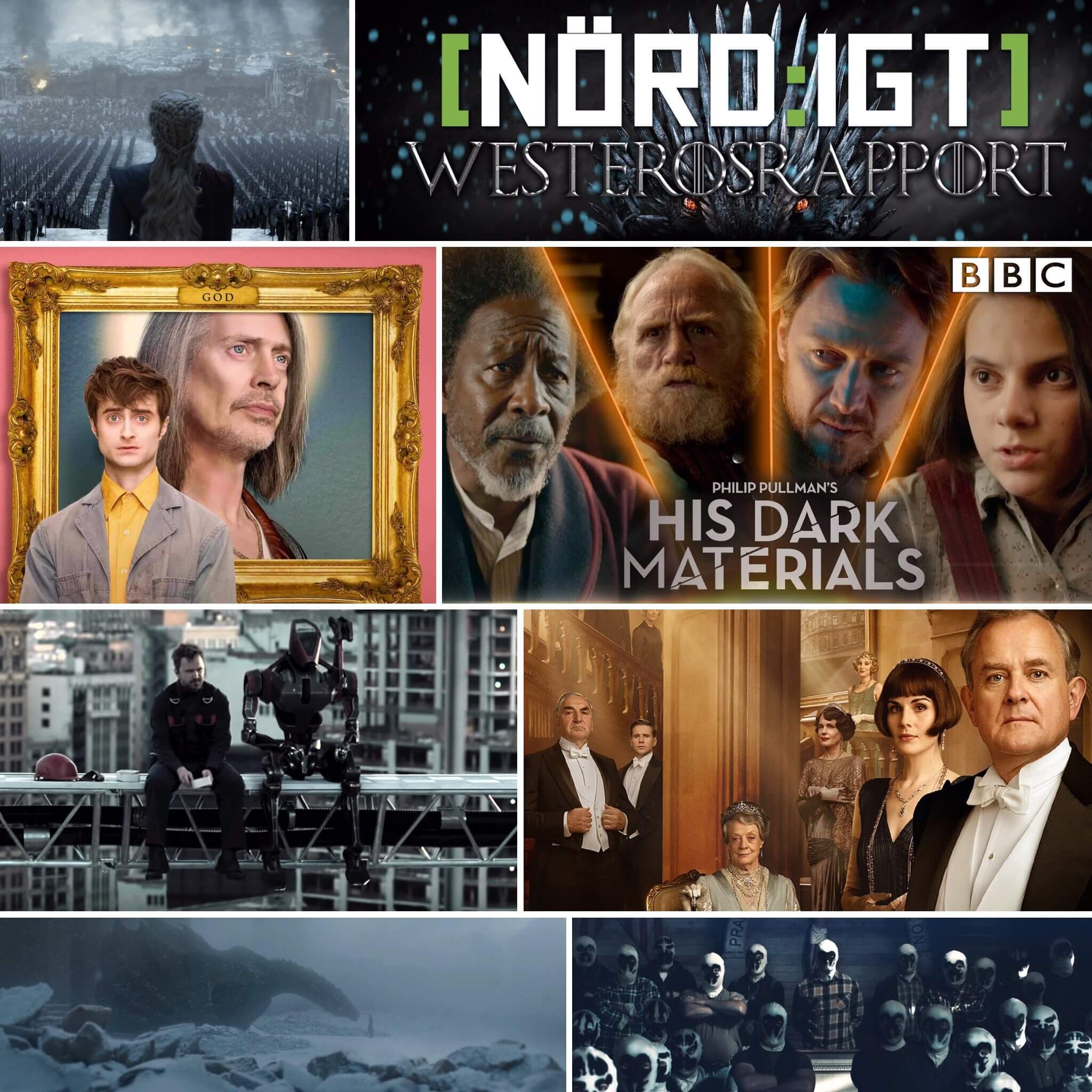 Det är slutet på en tv-era med det allra sista avsnittet av Game of Thrones. Så Niklas, Vanne, Jonas och Tove levererar en extra lång, sista Westerosrapport!
Vi börjar dock som vanligt med att bena i veckans nyheter – Jonas går igenom Epic Games stores rea samt nya kontrovers, kommande HBO-serier som Watchmen och Westworld säsong 3. Vanne och Tove är även lyckliga över den efterlängtade (?) Downton Abbey-filmen.
Det blir också lite tv-intryck: Niklas har sett den skruvade komediserien Miracle Workers med Steve Buscemi och Daniel Radcliffe.
Men mest tid i det här avsnittet ägnar vi åt Game of Thrones, säsong åtta, avsnitt sex: The Iron Throne, i vår allra sista Westerosrapport! Förutom genomgång av just den sista episoden i serien pratar vi också om höjdpunkter, sekvenser och karaktärer vi verkligen gillat under årens gång. Tack för att ni har lyssnat på denna långkörare! Vi har haft väldigt roligt med den och uppskattat era kommentarer.
Veckans boktips på Storytel är hela Terry Pratchetts katalog av skruvade fantasyhistorier, till exempel Mort och The Color of Magic.
Puss hej!
HÄR kan du lyssna på avsnittet via I LIKE RADIO.
HÄR kan du ladda ner det som mp3.
HÄR hittar du avsnittet via RSS