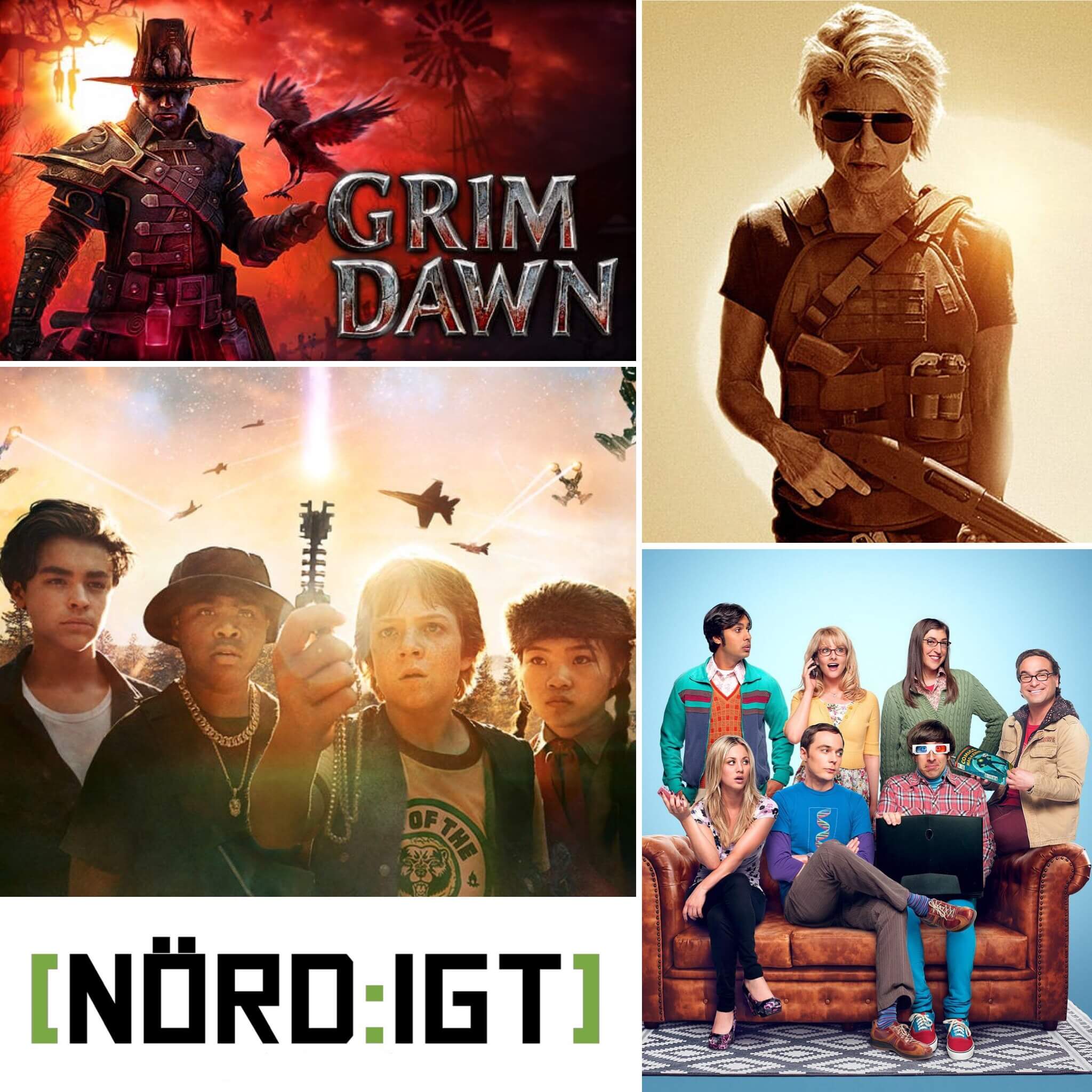 Två Berglöfs och en Kjellin utgör veckans panel som hinner avverka både det ena och det andra i vårt senaste poddavsnitt! Bland annat ett telefonsamtal!
Utöver ett obligatoriskt inledande nyhetssvep där Jonas & de andra diskuterar senaste nytt från nördvärlden så berättar Jonas om spelet Grim Dawn, ett Action-RPG i stil med bl a Diablo och dessutom redogör Peter för långköraren The Big Bang Theory som efter 12 säsonger nu har avslutats och knutit ihop säcken för Sheldon & Co. Men blev det ett tillfredsställande slut? Han har även kollat in dokumentären "The Last Watch" som handlar om sista säsongen av en annan långkörare (med ett definitivt konstaterat icke-tillfredställande slut) – Game of Thrones!
Peter har även sett Netflix-rullen "Rim of the World" regisserad av McG där ett gäng sommarkollokids ska rädda världen som invaderas av aliens! Inte världens bästa film, men med några charmiga inslag.
Avslutningsvis analyserar trion nya Terminator Dark Fate-trailern med en återvändande Linda Hamilton i rollen som Sarah Connor!
Puss hej!
HÄR kan du lyssna på avsnittet via I LIKE RADIO.
HÄR kan du ladda ner det som mp3.
HÄR hittar du avsnittet via RSS