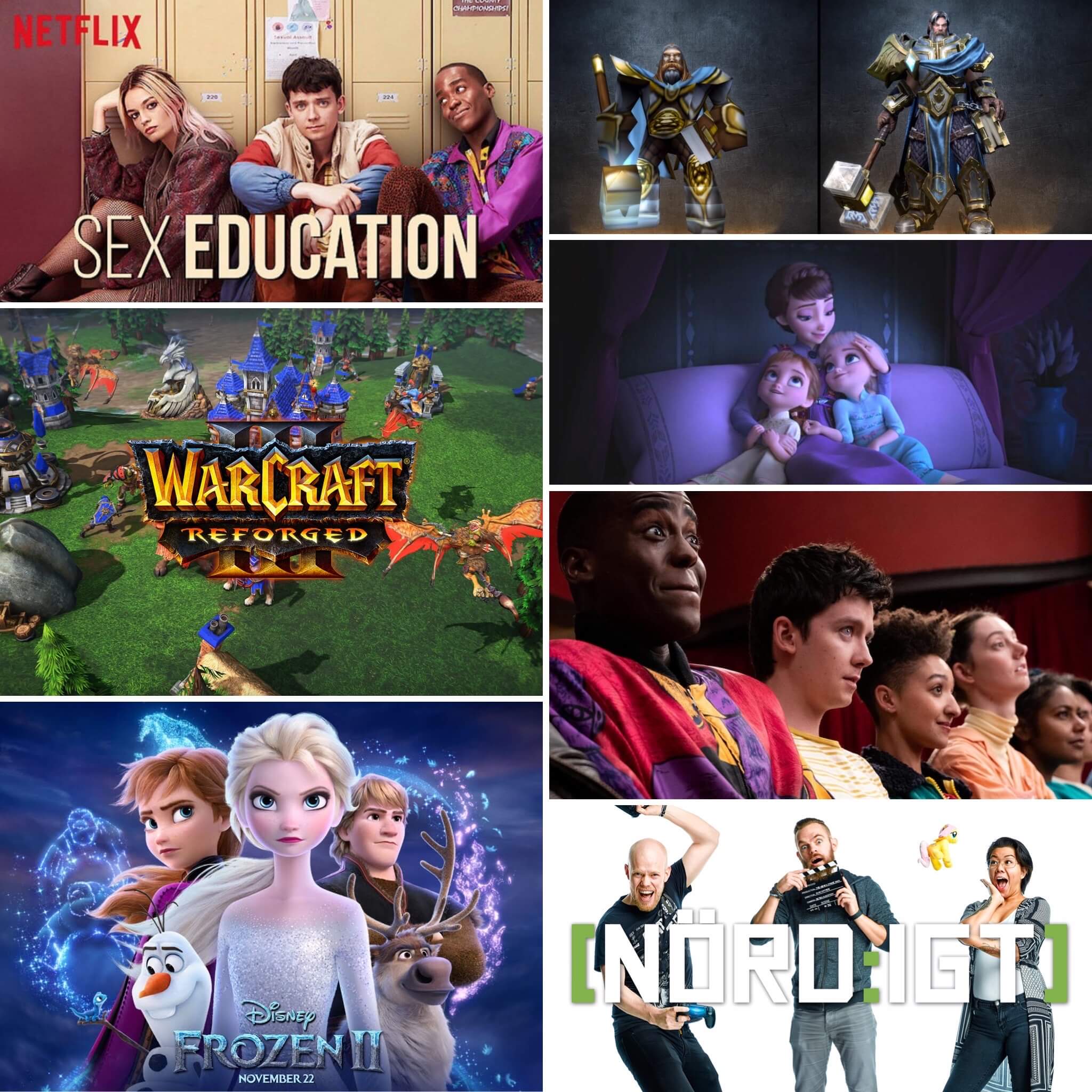 The return of the Vanne Dupo Kjellin!
I vanlig ordning startar vi med ett nyhetssvep. Blizzard är i blåsvädret igen pga av folks besvikelse över Warcraft 3: Reforged som inte riktigt lever upp till vad Blizzard lovat, årets Super Bowl bjöd inte på några roliga trailers, mer nyheter om Days of Our Lives och en hel del annat.
Vanne och Niklas har sett Sex Education säsong 2 [00:52:49]och berättar varför du bör se den och säsoing 1 ifall du inte gjort det. I film delen så pratar vi Frozen 2 som både Vanne och Niklas har sett.
Avslutningsvis delar Vanne med sig av sina åsikter om Star Wars: The Rise of Skywalker, varning för SPOILERS!
Det är allt denna vecka, tack & förlåt!
Puss hej!
HÄR kan du lyssna på avsnittet via I LIKE RADIO.
HÄR kan du ladda ner det som mp3.
HÄR hittar du avsnittet via RSS