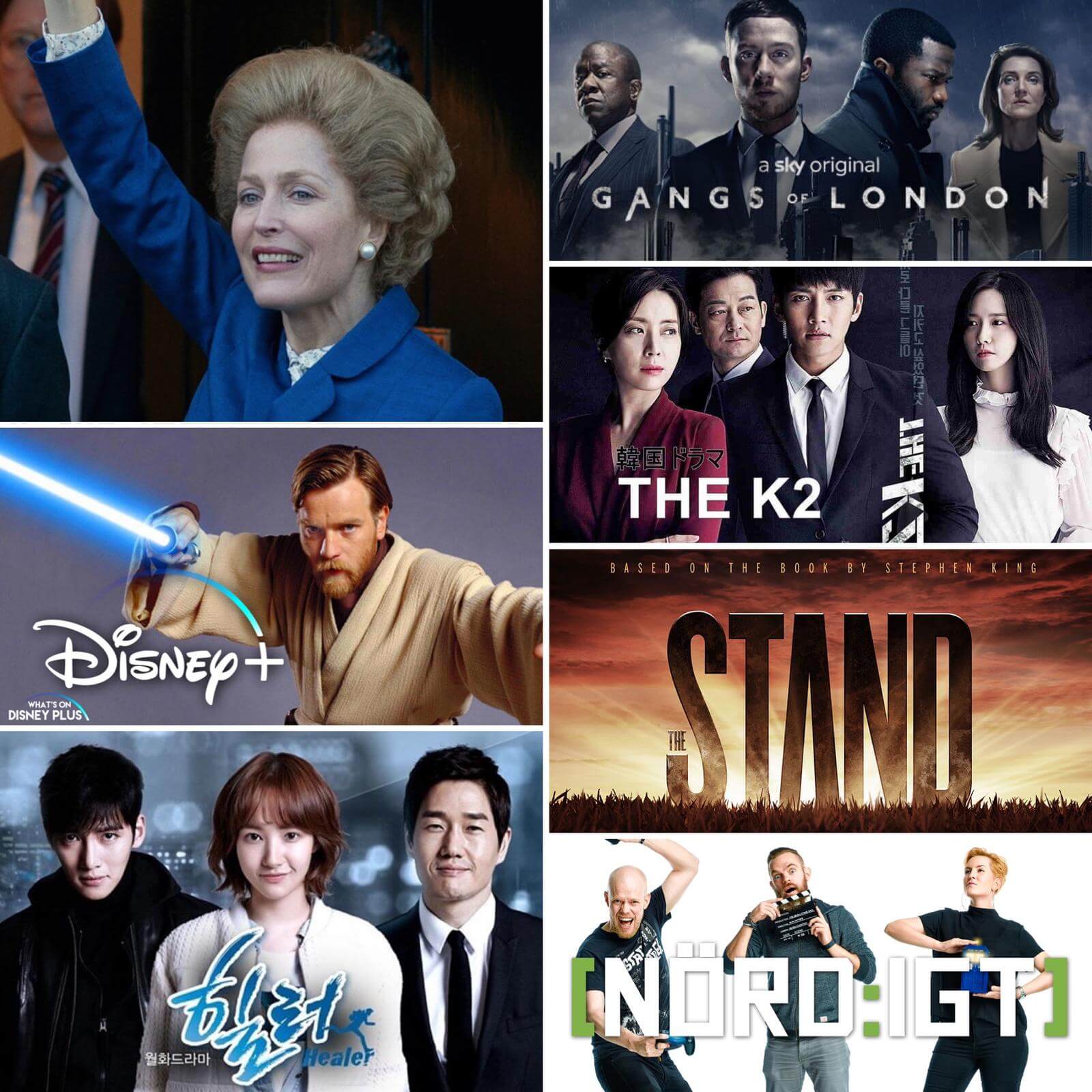 Det blir ett avsnitt fyllt med tv-serieaction när Jonas, Niklas och Tove återvänder till [NÖRD:IGT]s vanliga inspelningsstudio på NENT. 
Som vanligt inleder vi med en koll i nyhetssvängen; vi diskuterar den vidare storsatsningen på Disney+ och den kommande Obi-Wan Kenobi-serien, försäljningen av streamingtjänsten Quibi, den tråkiga nyheten om att P3 Spel läggs ned, lanseringstitlar till Playstation 5 – och vilka PS4-spel som inte kommer gå att spela på den nya konsolen, samt om trailern för Stephen Kings The Stand (känd som Pestens Tid på svenska) och The Crown säsong 3 (där Gillian Anderson spelar Margaret Thatcher!).
Därefter blir det enbart tv-seriesnack och Tove fortsätter med programpunkten KoreaKollen: veckans tips är dramaactionthrillern Healer (som låter som en Steven Seagal-film men absolut inte är det) och den politiska actionserien The K2, som båda finns på engelska Netflix. Niklas lovordar å sin sida Gareth Evans (regissören bakom The Raid 1 & 2) nya brittiska tv-serie Gangs of London.
Tack och Förlåt! Puss hej!
HÄR kan du lyssna på avsnittet via I LIKE RADIO.
HÄR kan du ladda ner det som mp3.
HÄR hittar du avsnittet via RSS